Ah, summer. The season of sunshine, swimming, s'mores, and sleep away camp.
But who says camp is just for kids? Grown-ups deserve to let loose and relive their childhood memories too. That's why we've scoured Ontario to find the best adult-only summer camps that will make you feel like a kid again (without the curfews and cafeteria food, of course).
So grab your sunscreen and bug spray, because these camps are guaranteed to give you a "camp-lete" summer experience. From wine-tasting to axe-throwing, and everything in between, these camps offer something for everyone. So leave your responsibilities at home, and join us for some "camp-tivating" fun!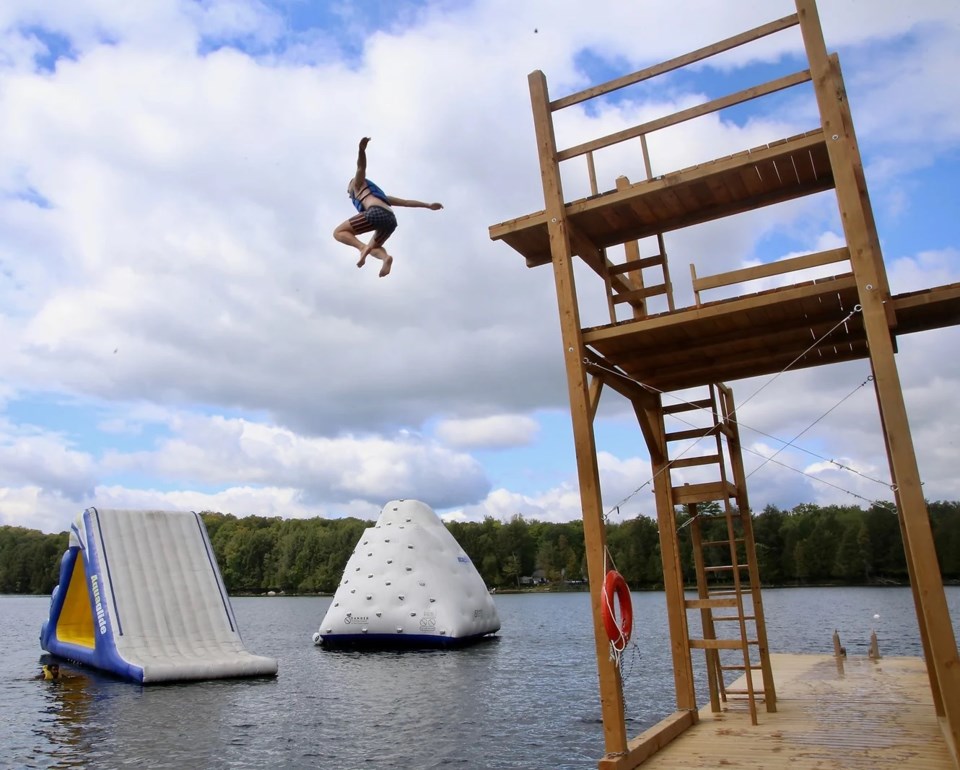 Get ready for the ultimate wilderness escape! From September 8th to 10th, 2023, Two Islands will be transforming a secluded 1,100 acre camp in the Haliburton Highlands into an adult playground where you can let loose, reconnect with your inner child, and make new friends along the way. Now in its 10th year, this all-inclusive adventure promises to be better than ever. Indulge in flowing beer, wine, spirits, and flavourful camp-inspired dinners created by A-list chefs. Connect with nature and your fellow adventurers while enjoying dozens of activities like high ropes, canoeing, cooking workshops, baseball, archery tag, sailing, tie-dye, inflatable water parks, painting, yoga, stretching, drinking games, dance parties, and evening bonfires.
When: September 8th to 10th, 2023
Where: Camp Timberlane, 1612 Dudley Road, Haliburton, Ontario
Price: From $495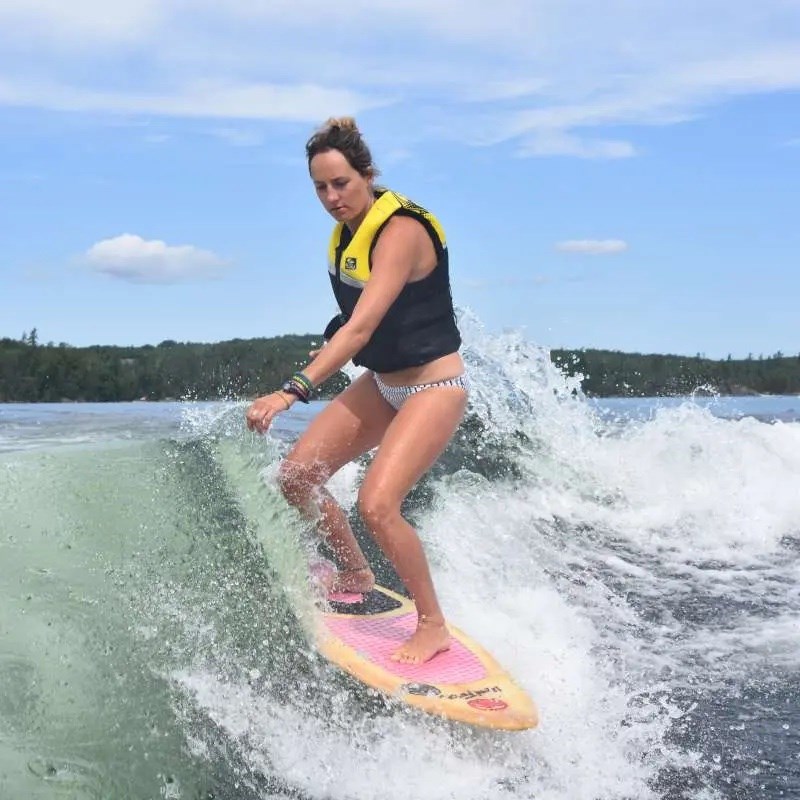 Indulge in all the joys of summer camp as an adult on a private island on Lake Temagami. A team of expert staff will guide and instruct campers in a variety of activities, from classic camp traditions to thrilling outdoor experiences. Take to the water and explore the lake by canoe, kayak, water ski, or wake board or try your hand at archery, or test your balance on a paddleboard. For a more relaxing experience, soak up the sun while lounging on a water trampoline or take a dip in the lake. If you're feeling adventurous, swing like Tarzan or climb a rock wall. For those who prefer a more creative pursuit, explore your artistic side with arts and crafts.
When: September 1st to 4th, 2023 or September 1st to 7th, 2023
Where: 260 T1104 Temagami, Ontario
Price: $650 for four days or $1,074 for seven days
Looking for a getaway from the constant pull of your phone? Look no further than Camp Reset, an annual digital detox retreat where adult campers get to embrace both rest and play for a one-of-a-kind camp experience. Campers can look forward to activities ranging from dance parties to talent shows, but more importantly, getting to recharge and reconnect with the world around them, free from devices.
When: September 14th to 17th, 2023
Where: TBD
Price: Tickets go on sale in June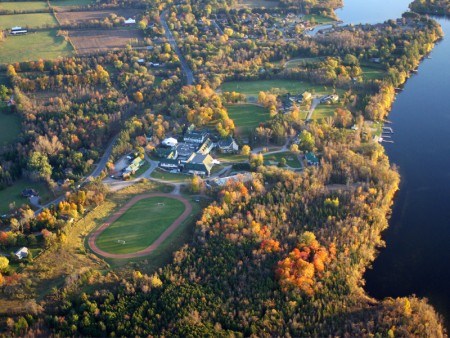 If you're a music enthusiast seeking to connect with like-minded individuals and improve your skills, this camp is a perfect fit for you. Campers will spend a week immersed in musical instruction and engaging in music-related activities. The program includes all-inclusive meals and accommodations in a dormitory room, as well as full-day and half-day programs focused entirely on music.
When: August 6th to 13th, 2023
Where: Lakefield College School, 4391 County Rd 29, Lakefield, Ontario
Price: Camp costs start at $599 for half-day programs and one meal.
Camp Yoga is not your typical childhood summer camp. In fact, it's much better - they serve wine! Led by top local health and wellness experts, Camp Yoga offers a variety of exciting activities. This year, the Camp Yoga Ontario event will be held at the stunning and spacious Camp Manitou in Parry Sound. Attendees will have the opportunity to reconnect with themselves and others through yoga, canoeing, fitness, campfires, hikes, and delicious food. And when it's time to relax, there's nothing better than a refreshing nap on the dock.
When: Friday, September 8th - Sunday September 10th, 2023
Where: Camp Manitou, Parry Sound, Ontario
Price: From $449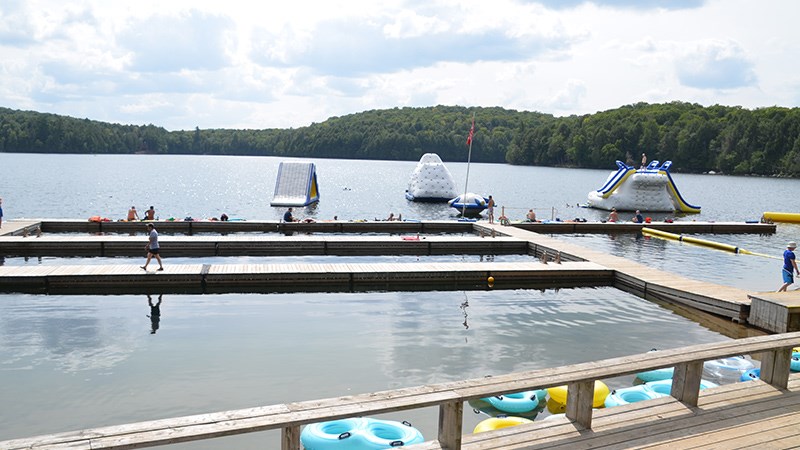 Every year, the Out & Out Club hosts Jamboree, a week-long summer camp that welcomes its 19+ LGBTQ members. Nestled in the beautiful Haliburton Highlands and overlooking a private lake, this camp takes place in late August and offers a diverse range of activities. From swimming and paddle boarding to kayaking, talent shows, and various land sports, there's something for everyone to enjoy. Best of all, the camp is run entirely by volunteers, making it a truly special and community-driven experience.
When: Two options: Saturday, August 19th to Saturday, August 26th or Wednesday, August 23rd to Sunday, August 26th, 2023
Where: Haliburton, Ontario
Price: Coming soon