As we become ever more aware of the far-reaching impacts of our food choices, an increasing number of Canadians are looking to place more plant-based foods on their plates, both at home and when eating out.
In fact, over 40% of Canadian consumers are actively trying to incorporate more plant-based foods into their diets.
Plant-based options are not only good for animals, but good for human health (as noted in Canada's food guide), a more sustainable environment, our societal goals of inclusivity, and our budgets. They also offer endless flavour and variety.
From hearty BBQ and comforting pasta dishes to fresh bowls and decadent desserts, the world of plant-based cuisine offers a diverse range of delectable options that cater to different tastes and preferences.
The foodservice industry is recognizing the shift in consumer demand. At more and more establishments, plant-based dishes are no longer relegated to the sidelines or treated as an afterthought on menus. Rather, restaurants are introducing delectable and inventive plant-powered dishes, embracing them with enthusiasm and featuring them prominently. However, there are still pockets within the culinary landscape where plant-forward choices are less abundant, and there is still work to be done to spread the word about plant-based cuisine.
Whether you're a seasoned plant-based enthusiast or just interested in adding more plants to your diet, here's our guide for finding and encouraging plant-based cuisine when dining out.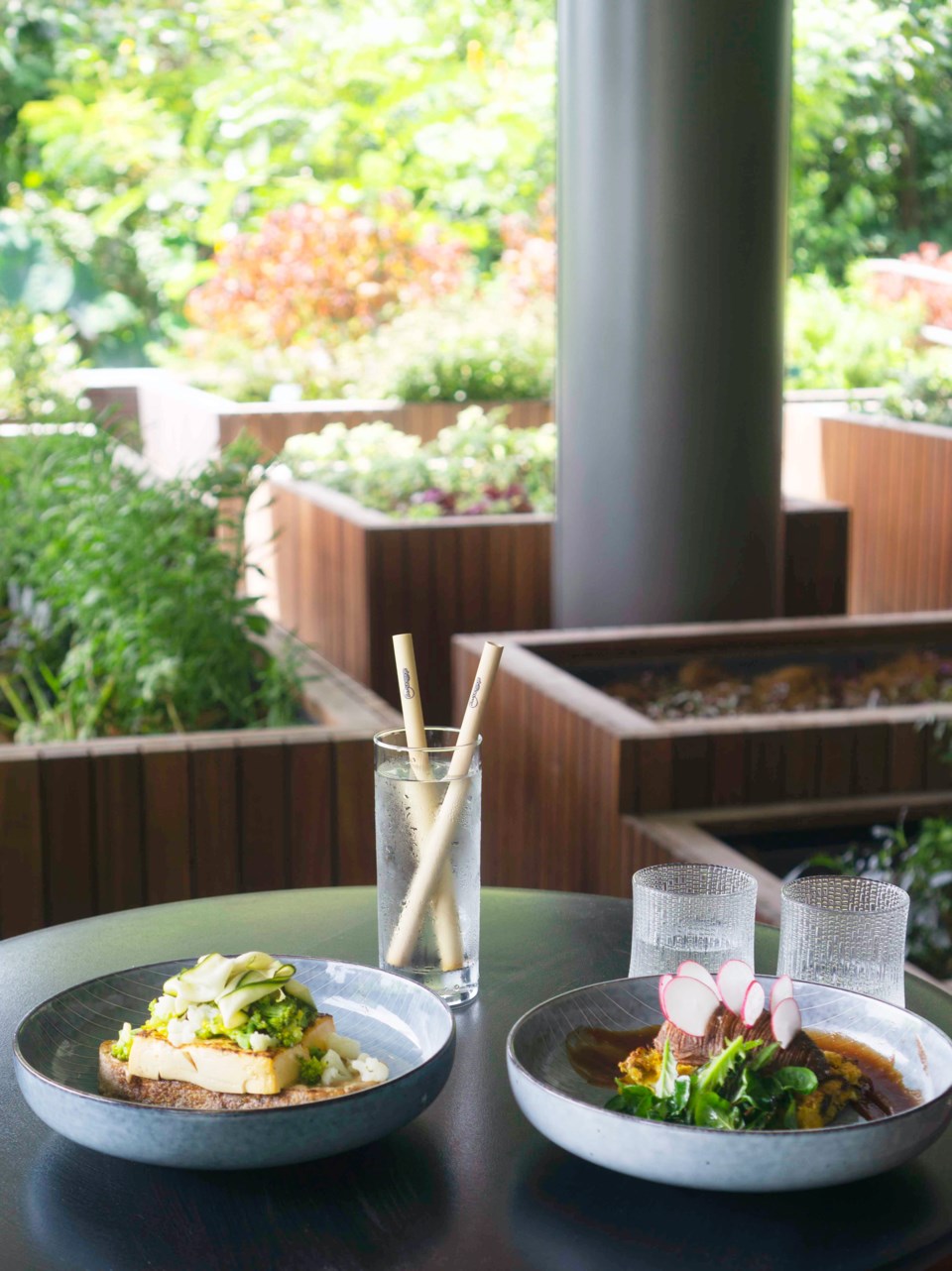 Tip 1 - Do Your Research:
Before heading out to eat, take some time to research and identify restaurants that prioritize and offer plant-powered options. Look for eateries that explicitly mention plant-based, plant-forward or vegan offerings on their websites or menus. Online platforms and apps dedicated to plant-based dining, such as HappyCow, can also be valuable resources, providing reviews, ratings, and detailed information about restaurants' offerings.
You can even join online groups in your area that focus on plant-forward eating to source recommendations. If you can't find this information online, don't hesitate to give restaurants a call and ask about their menus. Not only does this help you decide where to dine, but it sends a clear and friendly message about how an establishment can win your business and that of other patrons!
Tip 2 - Explore Diverse Cuisines:
Many international cuisines offer a wide variety of plant-based dishes. For example, you can explore restaurants that serve South American, Middle Eastern, Mediterranean, Indian, African or Asian cuisine, which often feature a range of plant-based and plant-forward meal options. Dishes like curries, falafel, hummus, bean-based tacos, tofu stir-fries, and vegetable-based sushi can be delicious and nutritious.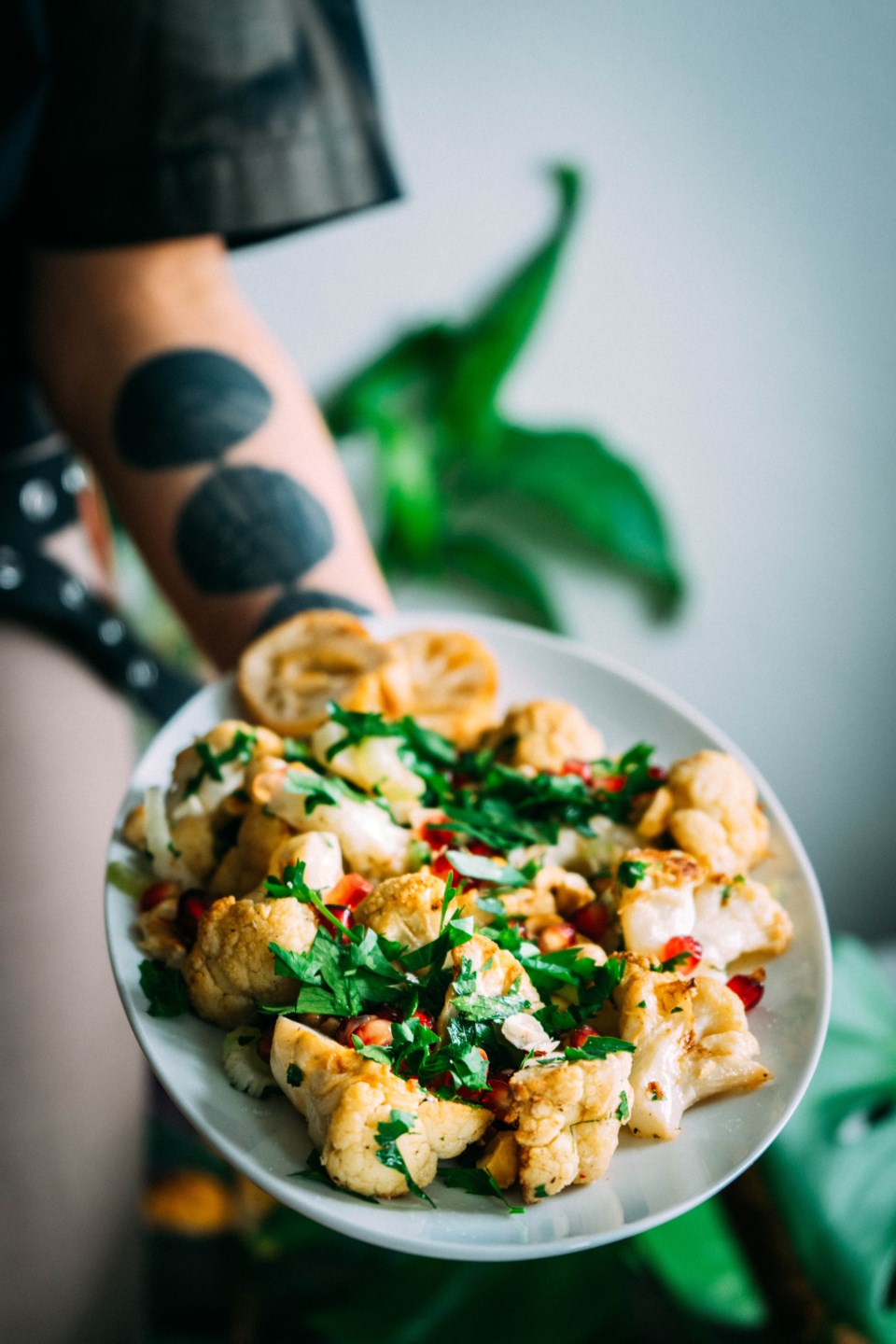 Tip 3 - Communicate with Restaurant Staff:
If you find yourself in a restaurant where plant-based options appear limited, check in with a server or host. They'll know their menu offerings best, so they can likely point out plant-based choices, provide a separate plant-based menu, or arrange for the preparation of a customized dish, which many restaurants will prepare for you upon request. As a secondary benefit, communicating your desire for more plant-powered offerings with the restaurant staff can reinforce their awareness of the strong demand for more plant-based meals as they think about future menu revisions.
Tip 4 – Be an Advocate:
If you are finding that plant-based options in your area are limited, take the initiative to advocate for change! Consider sending a friendly email to your favourite local restaurants, cafes, and retailers, encouraging them to introduce more plant-based options.
Our Forward Food Ambassador Toolkit is a helpful, free resource that provides you with a template to structure your outreach email, offering Forward Food's free-of-charge menu support services to the establishment. You can also express your enthusiasm for more plant-based options in person or through a friendly online review. Those kinds of actions can help to further satisfy consumer demand for these offerings as well as influence local establishments to broaden their menus.
Bonus Tip:
When you have enjoyed a great plant-based meal, let people know! The waitstaff, the chef, and future customers will appreciate the tip.
As Canadians increasingly recognize the benefits of plant-based eating, dining out that way will become easier than ever. By doing your research in advance, communicating your preferences to restaurant staff, exploring diverse cuisines and advocating for change, you can enjoy a wide variety of tasty plant-powered meals while also supporting restaurants in their efforts to expand their plant-based offerings. So get out there and enjoy all of the delicious plant-forward fare, reaping the benefits of a kinder, healthier and more sustainable approach to dining!
About The Author:
Makayla Dewit is the Forward Food program specialist at Humane Society International/Canada, which helps institutions across Canada increase their offerings of delicious and nutritious plant-based options that are better for animals, the environment and human health.