Looking for your next binge-worthy series or film to add to your streaming queue? Check back with Village Life every Friday for Jordan Parker's comprehensive insights on the week's most buzz-worthy programs from top streaming services like Netflix, Crave, Amazon Prime, and beyond.
On Crave – The Fabelmans
He's tackled dinosaurs, sharks, A.I., WWII and more, but perhaps the most interesting story director Steven Spielberg has told in years is autobiographical.
With The Fabelmans, he centres on young aspiring filmmaker Sammy, whose life changes when he realizes his parents' marriage isn't as dreamlike as he expected.
Part coming-of-age tale and partly a tale of how Sammy honed his craft, this is one of the best films of 2022.
Boasting one of the best ensembles of the year, it all comes down to the central performance of young Gabriel LaBelle, who knocks it out of the park. He's joined by Michelle Williams and Paul Dano, who play the parents respectively, and Judd Hirsch, who takes a small but ultimately pivotal role as Uncle Boris.
Of particular note here, though, is the resonance of comedian Seth Rogen's turn. It's the best work the actor has ever done, and he provides deep insights into his character.
I absolutely loved this movie, and consider it one of my favourites of the last 20 years for Spielberg.
On Amazon Prime Video – The Whale
There are some intensely problematic aspects of The Whale, but the central performance here is quite literally impossible to ignore.
Under massive criticism for how it portrays obese people, The Whale is the story of Charlie, who teaches English from home and hides his condition from his students and everyone around him. He's reached a point where his weight does not allow him to walk around, dress himself or cook with much ease.
He's just months from dying if something doesn't change, but is reconnected with his estranged teen daughter, and soon begins to find new meaning in his life.
Brendan Fraser – who won an Oscar here – is legitimately astounding. He broke my heart, and is the lynchpin that holds director Darren Aronofsky's uneven film together.
Stranger Things actress Sadie Sink, Ty Simpkins, and Oscar nominee Hong Chau are also all amazing in a movie that literally succeeds because of the performances alone.
I can't say I agree with all Aronofsky's stylistic choices, but this is a beautiful, emotional enough ride that you won't soon forget it.
On Paramount+ -- When You Finish Saving The World
If Will Smith's classic song "Parents Just Don't Understand" got a movie adaptation, When You Finish Saving The World could be the outcome.
Perhaps less mainstream than you'd assume, it's a movie about a mother and son who struggle to come to grips with each other's wants and needs, and thus find solace in conduits.
Ziggy is a teenager who plays music on YouTube to a massive following, but mother Evelyn expects a more linear path for him. She works at a shelter, and soon begins taking a special interest in one of the young men there, while Ziggy vies for the affection of a classmate at school.
Writer-director Jesse Eisenberg – best known for his acting work in The Social Network – does some great work with this film behind the camera.
Julianne Moore is fabulous, and excluding Stranger Things, this is the best role Finn Wolfhard has had. He really gets to showcase his skills here.
As a cute little indie – and showcase for Moore and Wolfhard – this one absolutely works, even if it begins to run out of the steam by the final act.
On Disney+ -- The Little Mermaid (2023)
I'm not going to sit here and tell you the live-action Little Mermaid is better than the original – It isn't by a mile. But is sure is an invigorating, joyful update.
It follows young mermaid Ariel, who longs to live among humans on land. Her wish is strengthened when she saves Prince Eric, a seafarer who falls overboard during a voyage. She makes a deal with her Aunt Ursula to become a real girl, but doesn't realize Ursula has evil plans of her own.
The cast is phenomenal. The controversy was for naught, because Halle Bailey can sing, and she's so bright and wonderful in the role. With Jonah Hauer-King, Melissa McCarthy, Javier Bardem, and voice turns from Daveed Diggs, Awkwafina, and Jacob Tremblay, they all keep things vibrant.
The music is lovely, and though this isn't a shot-for-shot remake, I really enjoyed director Rob Marshall making some changes and taking chances.
Unlikely to end up on any best-of lists, it won't blow you away. But it certainly is a lovely day spent with a piece of filmmaking full of heart.
On Netflix – Halloween Kills
After a 2018 offering that quite literally resurrected this massive horror franchise, expectations were higher than ever for this second part of the trilogy.
The love and adoration which director David Gordon Green showed the franchise made me feel like Michael Myers was in safe hands – Until I saw Halloween Kills.
Upon initial release, the film was savaged by everyone, including this critic. And yet, when I sat down to give it another chance last spooky season, I found a new love for it. It wasn't the film I had originally wanted, but it certainly expanded on Green's universe.
It follows serial killer Myers – trapped in a burning home and left to die by Laurie Strode in the 2018 iteration – emerge from the depths and go on a killing spree like we've never seen before.
But he's matched against a group of survivors of his brutal slayings in the '70s and '80s who vow to take him down once and for all.
Listen, I have my issues with this one. But for sheer bloody fun and entertainment, I have to say it absolutely hits the mark.
Jamie Lee Curtis returns as Laurie Strode, and is joined by Judy Greer, Andi Matichak, Will Patton, Thomas Mann, and Dylan Arnold. Watch for a turn from former child star Anthony Michael Hall in a role you'll either relish in or hate.
I can't say I got fully on-board, but what I can tell you is this one is never boring. It's brutal, bloody and the most graphic of the Halloween films, and boasts an incredible third act. You decide for yourself what camp you're in, but I recommend doing a franchise watch-through as part of this. It certainly adds to the experience.
​
About The Author: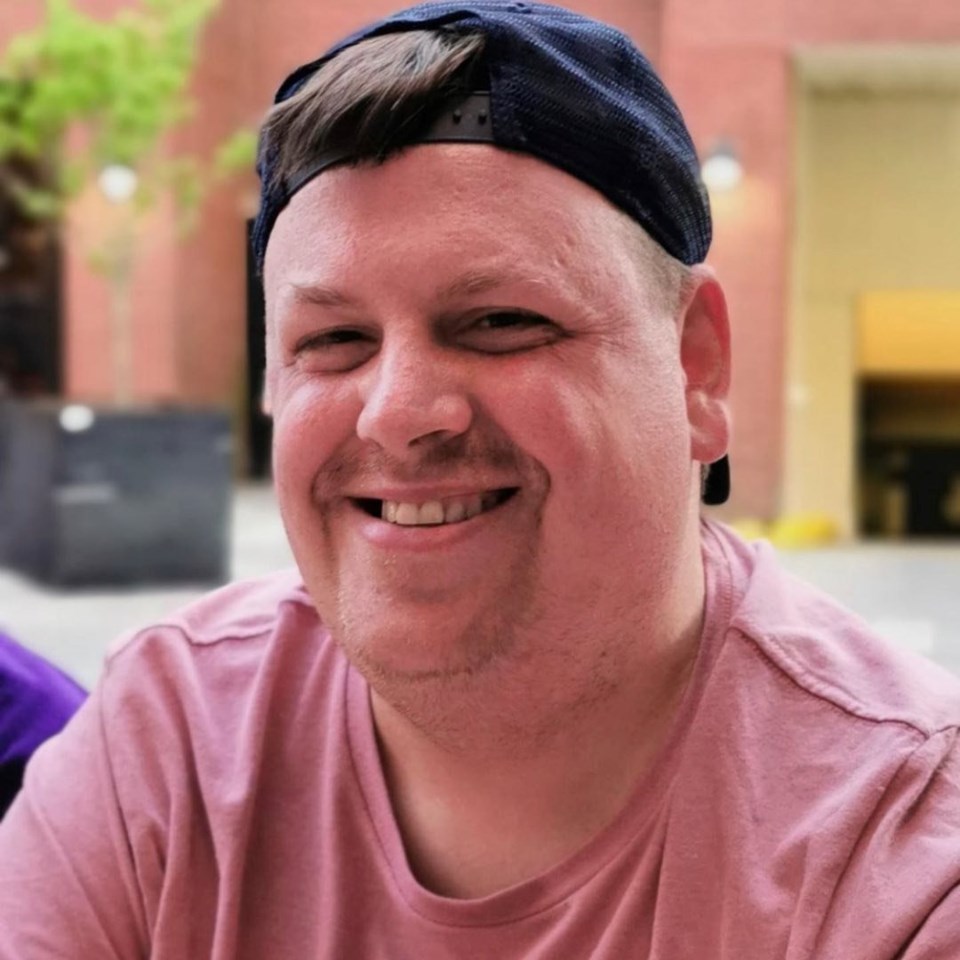 Jordan Parker is a freelance journalist and runs entertainment firm Parker PR. A huge lover and supporter of the local arts scene, he's an avid filmgoer and lover of all genres.
A 2SLGBTQIA+ professional, he also works doing Events & Fundraising for the AIDS Coalition of Nova Scotia, and has a passion for giving a platform to queer events and artists.
His writing often skews toward local businesses, productions, events, and covering arts & entertainment. He's also an avid sports fan and spends every May getting let down by the Maple Leafs in the first round of the playoffs.
Jordan believes in an open-door policy, and welcomes story pitches and questions from readers.
Email: [email protected]