Looking for your next binge-worthy series or film to add to your streaming queue? Check back with Village Life every Friday for Jordan Parker's comprehensive insights on the week's most buzz-worthy programs from top streaming services like Netflix, Crave, Amazon Prime, and beyond.
On Netflix – Depp V. Heard
I think it's worth noting first that the libel trial between actors Johnny Depp and ex-wife Amber Heard was the epitome of trash viewing.
People tuned in day-after-day to watch two celebrities sling mud and air their dirty laundry – And got way too invested in it.
But what really interested me from this Netflix series was the fact that – for the first time – testimony about the same events was displayed side-by-side for comparison.
There are ardent supporters on either side, but Depp mostly gained public favour and a verdict he wanted. What's so curious is how wilfully members of the public sided with one or the other, and entirely ignored evidence contrary to their belief.
In a trial that exposed physical abuse, verbal sparring and major substance use issues in a crumbling marriage, the fact this was turned into a spectacle was a bit difficult to navigate.
Perhaps more interesting than the trial itself is how the public reacted to it – And I looked at this series as an interesting character study of not these two people, but society as a whole.
This series is an absolute sensationalized train wreck, but it is interesting. I can say I understand the trial much more now, but in my opinion, both sides share their part in fault for what become of their marriage.
While this should have stayed behind closed doors, it's an intimate look into their lives, and the doc certainly presents things differently than the media did.
On Amazon Prime Video – The Matador
When I was younger, Pierce Brosnan was my James Bond. Growing up in the 90s meant the debonair spy was the lore of N64 video games and cheesy film lines.
So forgive me if I didn't take Brosnan one bit seriously as an actor – That is, until I saw The Matador.
He's absolutely fantastic as a hitman with a crisis of conscience who meets a depressed businessman in a Mexico City hotel.
The two form a unique bond, and the hitman agrees to teach his new friend the tricks of his criminal trade.
Brosnan and Greg Kinnear are hilarious here, Hope Davis, Adam Scott and Philip Baker Hall also turn in good performances in this indie.
It's a real riot and a fabulous black comedy not many have seen. It earned Brosnan a Golden Globe nomination, and rightly so. He does some of his best work here.
On Paramount+ -- Teenage Mutant Ninja Turtles: Mutant Mayhem
There's nothing better for a project than a creative team that has reverence for the source material, and this team adores the turtles.
When co-writer and Canadian treasure Seth Rogen was approached about finding an idea to bring the favourites back to screen, he jumped at it. He co-writes here with long-time collaborator Evan Goldberg and Jeff Rowe.
They clearly have a nostalgia and love here, and Rowe also shares directing duty with Kyler Spears. But this isn't just any animated flick – It has a ton of heart and many themes about acceptance that parallel real life.
It follows the brothers, who dream to live above the sewer, but their father just cannot fathom them succeeding around humans. He believes them to be prejudice and afraid of mutants.
So the turtles sneak out at night to discover the city of New York, and also find themselves fighting a mutant army to save said city.
One thing I love is our comic book favourites are adapted to CG animation style that feels a bit punk rock and less polished, which is perfect here.
A wonderful young voice cast teams with Maya Rudolph, Rogen, John Cena, Rose Byrne, Jackie Chan, Ice Cube, Paul Rudd, Post Malone and more. This is a talent-filled ensemble, and there's a lot of really great character work.
The kid in me loved this movie, and I think if you revert to your teenage brain for a while, you will too.
On Crave – Aftersun
When A24 is producing a film, you can basically assume you're in for a poignant, transcendent experience.
I was not ready for Aftersun. It hit me like a ton of bricks, and I was absolutely bawling by the time it concluded. It was that good.
Writer-director Charlotte Wells makes an intricately-crafted debut film about the relationship between a father haunted by pain and his young daughter.
Sophie spends the film thinking back to a pivotal vacation she spent with her father two decades earlier, and how she didn't realize just how important it was at the time.
For anyone who has their share of family drama, this one will rock you. As children, we cannot fathom our parents' lives. They're larger-than-life, and we are blissfully unaware of their joys, their dreams, and especially the pain they often hold in secret.
This movie is about recognizing that sometimes our parents are a whole lot more complicated, and we only realize once we're adults or parents ourselves.
I'm shocked this only received one Oscar nomination, albeit for Paul Mescal's fantastic performance. The screenplay and film itself deserved recognition, and Frankie Corio was affecting as a young Sophie.
I cannot express enough how much this one moved me. It is a slow-burn that requires your attention, but it is so worth it.
On Disney+ -- Theater Camp
My friends eagerly anticipated this film all summer, and were let down when they saw it in theatres. I hadn't gone with them, and trusted their opinion.
But when it showed up on streaming, I took a quiet Friday night and settled in. I'm so glad I did. Theater Camp is a comedy shot documentary-style, and I dug the behind-the-scenes vibe.
Having grown up an ardent film fan and love of the arts, I know these archetypes. All of the camp counsellors and kids remind me of people I know. Perhaps that made it even funnier.
It follows the quirky staff of an upstate New York theater camp they don't know is on the brink of bankruptcy. When the owner slips into a coma, her fish-out-of-water hyper-masculine son Troy takes over and tries to right the ship.
He's in over his head, and the staff are having their own turmoils with each other. But they all must come together despite their differences to save their second home.
A Sundance and SXSW selection, I'd say this one isn't laugh-a-minute, but it really does hit the mark a lot of the time. Co-star and co-writer Noah Galvin teams with co-writers and directors Molly Gordon and Nick Lieberman to create a whip-smart, scrappy film about underdogs.
Ben Platt, Molly Gordon, Jimmy Tatro, Ayo Edebiri (The Bear), Nathan Le Graham and Amy Sedaris are all hilarious, and many of the young stars stand out as well.
It's not a perfect film – and I likely won't watch it again – but it's definitely a great pick for a rainy Sunday. The stakes are low, and you'll definitely get some laughs.
About The Author: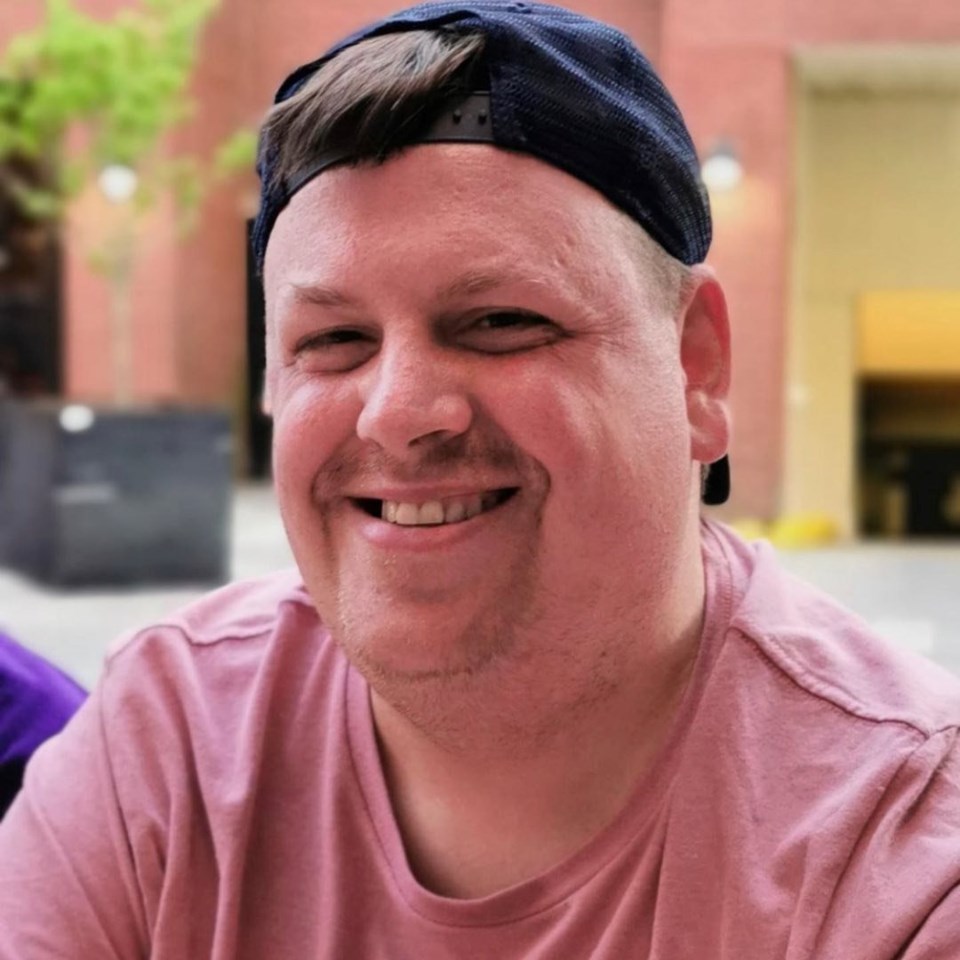 Jordan Parker is a freelance journalist and runs entertainment firm Parker PR. A huge lover and supporter of the local arts scene, he's an avid filmgoer and lover of all genres.
A 2SLGBTQIA+ professional, he also works doing Events & Fundraising for the AIDS Coalition of Nova Scotia and has a passion for giving a platform to queer events and artists.
His writing often skews toward local businesses, productions, events, and covering arts & entertainment. He's also an avid sports fan and spends every May getting let down by the Maple Leafs in the first round of the playoffs.
Jordan believes in an open-door policy and welcomes story pitches and questions from readers.
Email: [email protected]