Looking for your next binge-worthy series or film to add to your streaming queue? Check back with Village Life every Friday for Jordan Parker's comprehensive insights on the week's most buzz-worthy programs from top streaming services like Netflix, Crave, Amazon Prime, and beyond.
On Crave – The Flash
With infinite controversy surrounding the tumultuous personal life of this film's star, it's no wonder the epic floundered at the box office.
Ezra Miller has faced some intense scrutiny and criminal proceedings, but those who do see The Flash will be rewarded with a resurgent comic-book film for DC.
Miller once again plays Barry Allen, plagued by the death of his mother and the conviction of his father for her murder. He's convinced his dad is innocent, and he uses his super speed to change the past and attempt to find normalcy in his life.
However, he inadvertently creates a much worse alternate reality and must race to fix things before it's too late.
Miller is fantastic here, and this is a piece of nostalgia for the ages. With Michael Keaton returning as Bruce Wayne, Ben Affleck, Sasha Calle, Michael Shannon, Ron Livingston, Kiersey Clemons and Jeremy Irons rounding out the cast, it feels like a well-produced epic throughout.
Notably, though, director Andy Muschietti – known for the "IT" remakes – has difficulty with tonal shifts and not everything lands. I had particular struggles with some of the visual effects.
That said, in a world of carbon-copy superhero cinema, The Flash dares to be different. It deserves recognition for that alone.
On Amazon Prime Video – Of An Age
One of the most underrated movies of 2022 – and one I totally missed upon release – is the spectacular, moving Of An Age.
It's summer 1999, and the story follows Serbian-born Australian Kol, a 17-year-old ballroom dancer with big dreams. He's just finished school and is full of youthful ambition.
When his best friend finds herself in the middle of nowhere after a night of hard partying, Kol and her older brother Adam take a road trip to find her and bring her home safely. But the two men develop a life-long bond following 24 hours of romance and an undeniable, everlasting chemistry.
Writer-director Goran Stolevski's film is buoyed by revelatory performances from Elias Anton and Thom Green, who create electricity on-screen together.
With a thoughtful script and resonant scenes, this one will have you bawling.
On Paramount+ -- Galaxy Quest
There is absolutely nothing better than a truly great satire, and Galaxy Quest is a total delight.
Both a loving send-up of sci-fi and an examination of its tropes, it's a hilarious fish-out-of-water tale of the alumni of a space opera television series who are tasked with actually saving the world from aliens.
They come to realize the alien race believes their show was real life, and when they ask for help to save the universe against a reptilian warlord, they have no choice but to comply.
The assembled cast is absolutely perfect. Tim Allen, Sigourney Weaver, Tony Shalhoub, a young Sam Rockwell, and Alan Rickman star. The latter gives a really fantastic, scene-stealing performance.
Director Dean Parisot created an absolute cult classic here, and it's one I always love revisiting.
On Disney+ -- Stoker
I have to be honest – I bet half of the people who watch this film because I recommended it will absolutely hate it.
It received mixed reviews from critics upon release in 2013, and audiences weren't much kinder. But for me, Stoker represents genre cinema at its absolute best.
When India's father passes away in a car wreck, she's left to care for her ailing mother Evelyn. But when her father's mysterious brother Charlie surfaces to help, the former isn't quite convinced he has the best of intentions.
What begins is a tug-of-war as India tries to search for the sinister truth about her uncle, while her mother treats him like a godsend.
Written by Wentworth Miller – former Prison Break star – the film is devilish, disturbing and unlike anything I've seen in a long time.
Mia Wasikowska, Nicole Kidman, Matthew Goode, Dermot Mulroney, and Jacki Weaver all do a great job. Goode in particular is spell-binding here.
Director Park Chan-wook – best known for Oldboy – has made far better films, but this American, English-language one is an incredibly interesting, off-putting feat.
On Netflix – You Are So Not Invited To My Bat Mitzvah
The redemption of Adam Sandler continues with this light, breezy, and surprisingly funny family affair.
Sandler's wife Jackie and his kids Sadie and Sunny co-star in this lovely Netflix original about growing up as a teen girl and the terrors of middle school.
Sunny stars as Stacy Friedman, who navigates things with her best friend Lydia as they both dream of having epic Bat Mitzvahs. But as a fight over boys, popularity and more pushes them apart, they learn a lot about themselves and what's actually important.
Sunny Sandler is lovely, as is co-star Samantha Lorraine. They're joined by Adam Sandler in a small-but-mighty role, Idina Menzel, Dylan Hoffman, Jackie Hoffman, Luis Guzman, and more in a wonderful film for all ages.
I'm not saying you'll remember it for years to come, but it is another testament to what Sandler – and his family – can do when they aren't tied down by the same old boring shtick.
About The Author: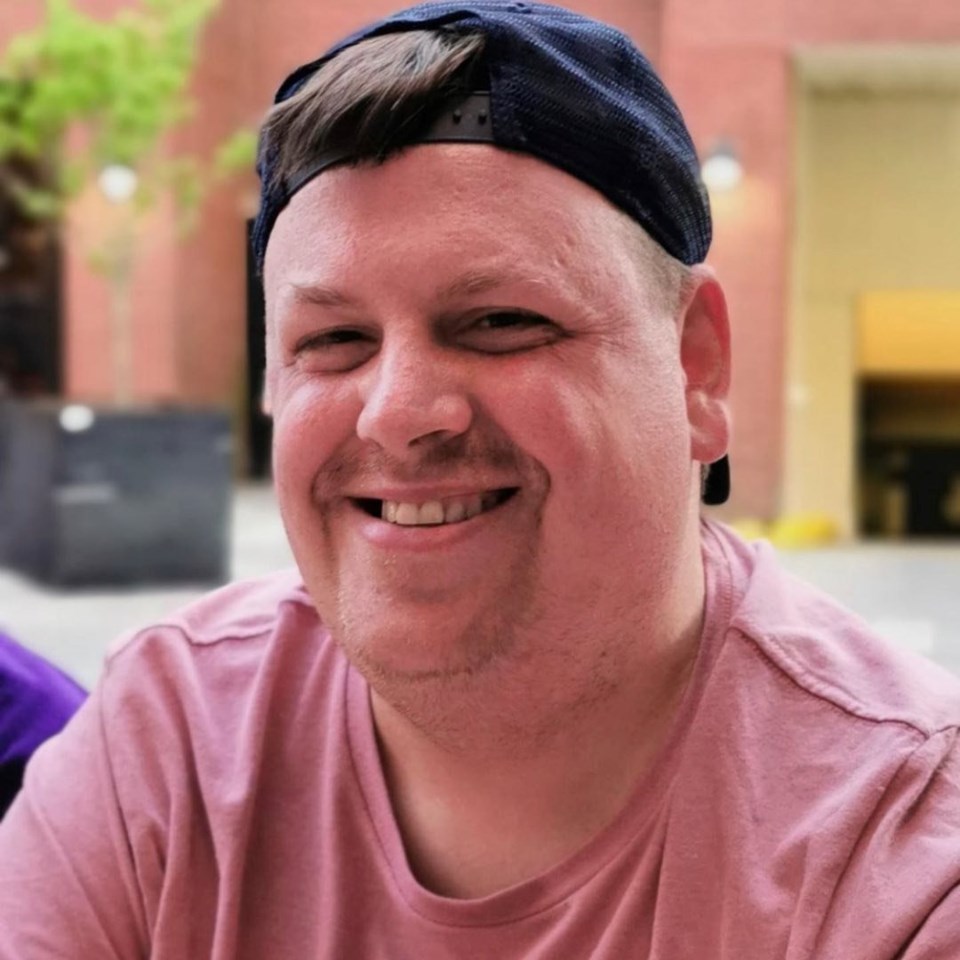 Jordan Parker is a freelance journalist and runs entertainment firm Parker PR. A huge lover and supporter of the local arts scene, he's an avid filmgoer and lover of all genres.
A 2SLGBTQIA+ professional, he also works doing Events & Fundraising for the AIDS Coalition of Nova Scotia and has a passion for giving a platform to queer events and artists.
His writing often skews toward local businesses, productions, events, and covering arts & entertainment. He's also an avid sports fan and spends every May getting let down by the Maple Leafs in the first round of the playoffs.
Jordan believes in an open-door policy and welcomes story pitches and questions from readers.
Email: [email protected]