Looking for your next binge-worthy series or film to add to your streaming queue? Check back with Village Life every Friday for Jordan Parker's comprehensive insights on the week's most buzz-worthy programs from top streaming services like Netflix, Crave, Amazon Prime, and beyond.
On Crave – Violent Night
Now that we're almost midway through November, I feel it appropriate to start with some yuletide recommendations. This is definitely not your typical holiday feature though.
It follows a grizzled Santa Claus, who's forced to fight a group of mercenaries who take a wealthy family hostage in their home. Think Home Alone, Bad Santa, and Die Hard combined.
David Harbour is perfect as an angry, gruff Mr. Claus, and he stars alongside the always-wonderful John Leguizamo. Beverly D'Angelo, Alexis Louder, Cam Gigandet, and more provide serviceable turns as greedy family members.
Director Tommy Wirkola had a recent Netflix hit with foreign-language The Trip, but this film more closely aligns with his 2009 cult classic darling Dead Snow.
Providing the perfect blend of offbeat levity and insane carnage, Violent Night lives and dies on your buy-in and suspension of disbelief as an audience member. Let go, and this one will gleefully singing holiday hymns while things go haywire.
On Amazon Prime Video – I Care A Lot
I cannot say enough about how absolutely shocking this movie was for me.
I expected one thing, and I got an entirely different film. You'd be best served by not watching a trailer at all, because the level of jaw-dropping awe you'll be in will make this that much better.
It centres on Marla, a fraudster who gains legal guardianships over the elderly to secretly and maliciously drain their savings accounts.
But she soon meets her match in Jennifer Peterson, who may be a more difficult mark than she anticipated.
Rosamund Pike nabbed a Golden Globe for her performance as the cunning protagonist, and Dianne Weist, Peter Dinklage, Eiza Gonzalez, and Chris Messina all give formidable turns.
Writer-director J Blakeson made a really intense, riveting and darkly funny film here, and I enjoyed every second of it.
On Paramount+ -- The Hunger Games
Before the prequel to this phenomenal franchise hits theatres (on November 17th), it may be time to revisit this explosive film.
Based on Suzanne Collins' book franchise, it follows young Katniss Everdeen, who volunteers to take part in the brutal Hunger Games in place of her sister. City Panem's 12 districts must each send a tribute to fight to the death for the amusement of residents, and Katniss fights against friends and foes to survive.
This film launched the careers of Jennifer Lawrence, Josh Hutcherson, and Liam Hemsworth. The three were lauded and praised as the film led to three successful sequels.
The former is the best actress in the film, and gives the key starring performance some much-needed emotional heft. With Stanley Tucci, Wes Bentley, Elizabeth Banks, and Woody Harrelson, it's a stacked cast.
This movie is a triumph, and is beloved for a reason – You'll become hugely invested in absolutely every character.
On Netflix – The Killer
At this point in his career, you either like director David Fincher's brooding, moody aesthetic or you don't. The Killer – if nothing else – is a tailored fit for the director.
It doesn't reach the heights of Se7en or Fight Club, but in its own right, this atmospheric thriller really has some bite.
It follows a nameless hitman who botches a job, and is forced to fight his employees when a bounty is put on his head.
Michael Fassbender is restrained and incredible here in a film that's mostly a one-man show, but I have to be honest: In very little screen time, Tilda Swinton steals the show.
The film is a bit depressing, and suffers from a lacking third act, but overall Fincher's new one is a worthwhile addition to his repertoire.
On Disney+ -- A Haunting In Venice
I'll say right now that this was the weakest of the latest Agatha Christie adaptations, but was it ever a fun time.
Director Kenneth Branagh steps into the shoes of famous literary investigator Hercule Poirot again for this scarefest set around a murder at a home in Post-WWII Venice.
Poirot is living a quiet life as a retiree, but is pulled into a séance by a close friend, who wants him to do one more investigation. But when a guest is murdered, his priorities shift.
Branagh is fantastic as always, and Jamie Dornan is wonderful. Tina Fey gives un uncharacteristic dramatic role, with Michelle Yeoh, Yellowstone's Kelly Reilly, Jude Hill, and more starring.
It's got uneven pacing and it isn't perfect, but this one is a wonderful scary movie with elevated storytelling for a dark, rainy night.
About The Author: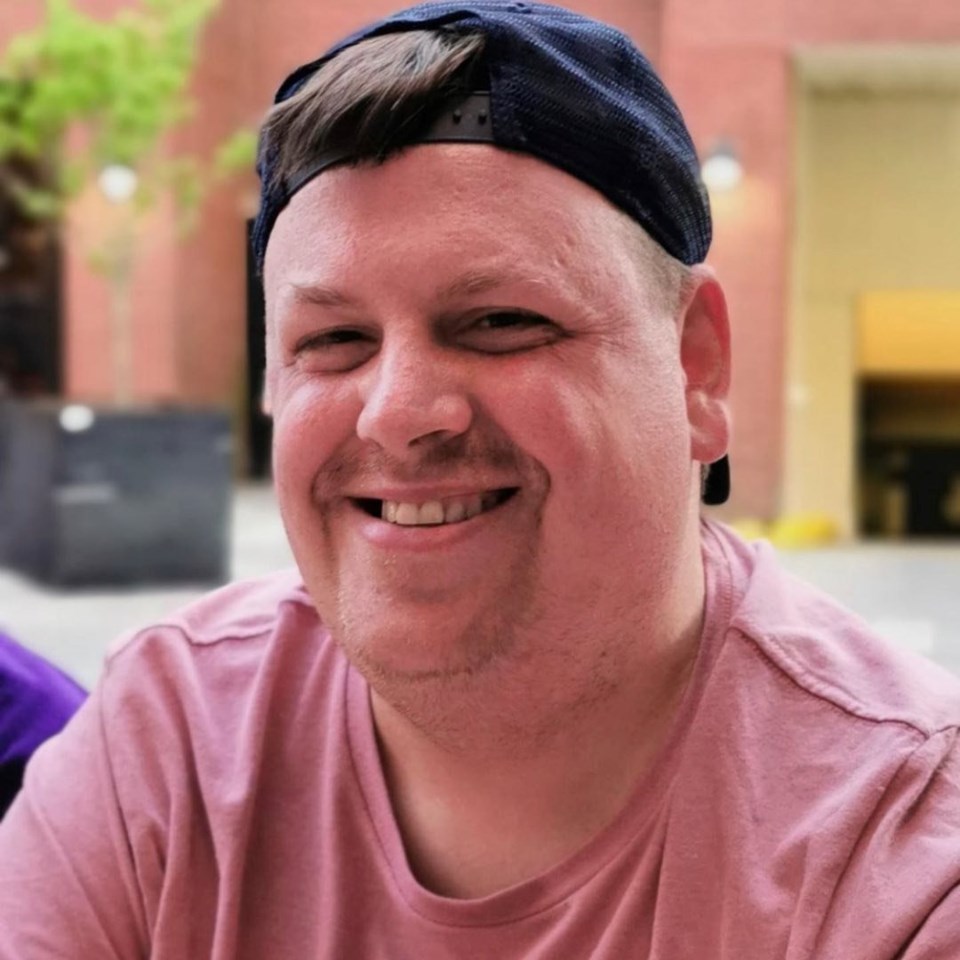 Jordan Parker is a freelance journalist and runs entertainment firm Parker PR. A huge lover and supporter of the local arts scene, he's an avid filmgoer and lover of all genres.
A 2SLGBTQIA+ professional, he also works doing Events & Fundraising for the AIDS Coalition of Nova Scotia and has a passion for giving a platform to queer events and artists.
His writing often skews toward local businesses, productions, events, and covering arts & entertainment. He's also an avid sports fan and spends every May getting let down by the Maple Leafs in the first round of the playoffs.
Jordan believes in an open-door policy and welcomes story pitches and questions from readers.
Email: [email protected]