Looking for your next binge-worthy series or film to add to your streaming queue? Check back with Village Life every Friday for Jordan Parker's comprehensive insights on the week's most buzz-worthy programs from top streaming services like Netflix, Crave, Amazon Prime, and beyond.
On Crave – John Wick 4
The stunning conclusion to the action franchise John Wick is here, and it's as jaw-dropping as you might expect.
I have no idea how, but director and former stunt double Chad Stahelski has managed to do four films and make each one feel distinct and fresh. The world-building he's done has enhanced each and every entry.
This chapter follows former hitman John Wick – who began the first film retired from the practice – as he deals with the issues he took on when he executed mob members in the first entry for killing his dog.
Now – three films on – he's pushing against a league of contract killers and a criminal enterprise called The High Table, who wish to see his flame extinguished for good. To earn his freedom, he needs to fight against the all-powerful Marquis, and get the bounty removed from his head for good.
The cast features Keanu Reeves in his best role ever, as well as Laurence Fishburne, Lance Reddick (Rest In Peace), Clancy Brown, Ian McShane, Bill Skarsgard, and Donnie Yen.
At almost three hours, this is a genre epic that you'll end up completely enthralled in.
On Amazon Prime Video – Mr. Church
This is one of the absolute best films no one has heard of, and that's a travesty.
It follows Mr. Church, who develops a bond with a young girl and her dying mother when he begins cooking for them at their home. The short-term job soon leads to his permanent integration into their lives
This is a beautiful film about love, loss, and bonds that strengthen over time. This character becomes like family to young Charlie, who leans on him for so much.
Director Bruce Beresford – an Oscar nominee – creates a tender drama, and the script from Susan McMartin is brought to life by the talented cast.
Eddie Murphy is at his best here, and he's joined by Britt Robertson, Natascha McElhone, Xavier Samuel, and Mckenna Grace.
I can't begin to describe how much I adore this movie, and if you've never heard of it, just trust me. You don't want to let this one pass you by.
On Netflix – Sly
Sometimes life is so much stranger and even more inspirational than fiction, and this intimate look at an actor we all know is an eye-opener.
Sylvester Stallone has been a megastar since the 1970s, and has spawned some of the most memorable characters in modern cinema. From Rocky Balboa to John Rambo, the man has left an indelible mark in cinema.
A writer, director and three-time Oscar nominee, Stallone couldn't find the roles he wanted in Hollywood – So he wrote his own.
What I really loved about this documentary is how self-aware Stallone is. He's unflinching in his honesty, and he's fully truthful about mistakes he's made in his life.
Director Thom Zimmy gets some great material from his subject, who uses his knack for storytelling to captivate audience again.
But this time, the story is his real life, and you'll be surprised about just how gripped you are by the result.
On Disney+ -- Quiz Lady
There's something so wonderful and unique about walking into a film with no prior knowledge, and being pleasantly surprised.
This TIFF selection is a hilarious, smart, and resonant comedy that I couldn't get enough of, from start to finish.
It follows Anne, a lonely woman who spends her life with her dog watching a game show. It's been on for decades, and she finds solace and comfort in it.
But when her sister Jenny – the irresponsible family black sheep – records Anne rapid-fire answering quiz questions on the couch, the timid woman becomes a viral sensation.
She's invited on the show, and the sisters travel to the set in hopes of winning a cash prize large enough to pay off their gambling addict mothers' bad debt.
Awkwafina, Sandra Oh, Will Ferrell, Holland Taylor, and Jason Schwartzman are all fantastic. But I have to say, the chemistry between Oh and Awkwafina is electric. It's a truly comical movie with a giant, beating heart, and they don't come as purely enjoyable as this one anymore.
See this wonderful movie for those two alone, and everything else is a major bonus.
On Apple+ -- Fingernails
Attraction, chemistry, and true connection are so special when they're found. Seeing two people become so intertwined and comfortable with each other when they fall in love is an almost-mystical thing.
But in this age of dating apps – Tinder, Bumble, Hinge, and 1,000 more – it's hard to even get someone on a face-to-face date, let alone find true connection.
So there's something terrifying and fascinating about a film like Fingernails, which examines what can happen when technology and analytics begins to quantify what our feelings used to tell us.
Set in a world where a new love test can definitely tell people if they're a match or not, Anna begins to doubt her relationship with Ryan despite their positive results. She begins working at the love testing institute and soon develops feelings for coworker Amir, pushing every measurement about her love life she thought she knew to the limit.
The central performances from Jessie Buckley and Riz Ahmed really make this one resonate, and Jeremy Allen White (of Shameless and The Bear fame) just keeps seeing his star rise. This trio's quiet, stirring performances are uniformly excellent.
Co-writer and director Christos Nikou creates an imaginative and rather intense film, even if it doesn't always strike an even tone. That said, love is messy. Fingernails is too, but there is plenty to be enamoured with here.
About The Author: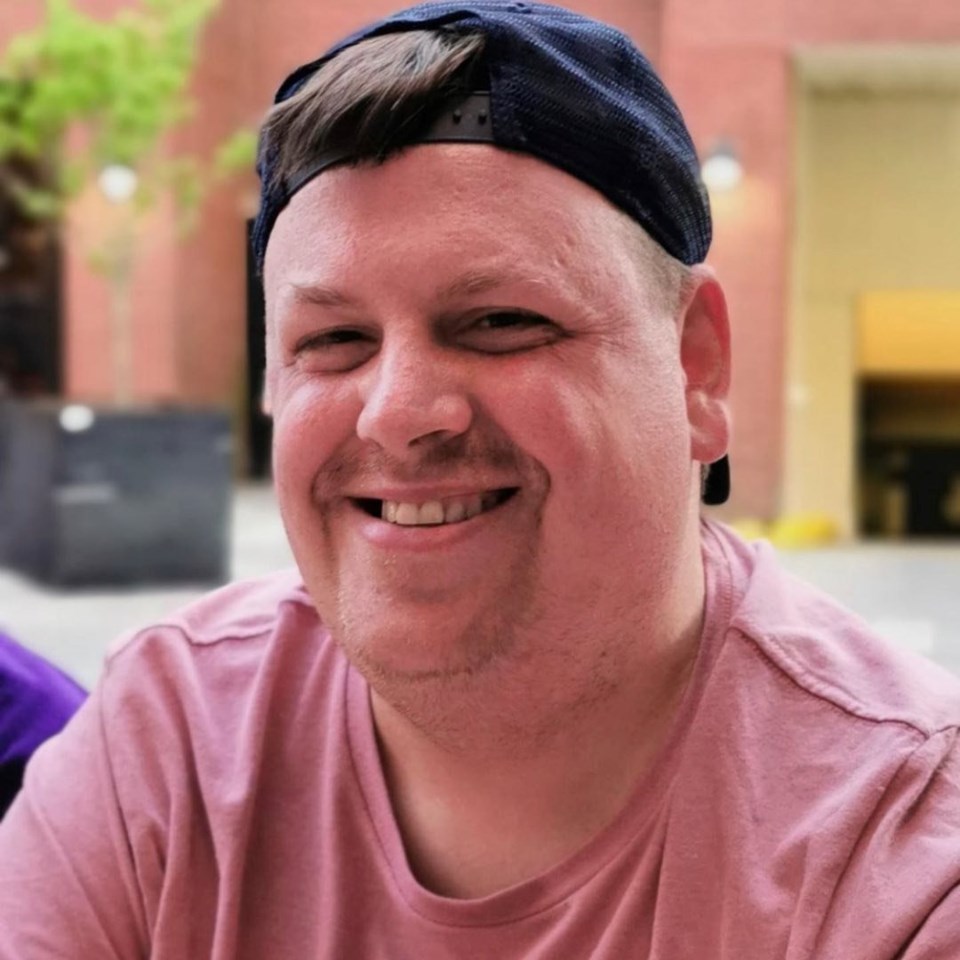 Jordan Parker is a freelance journalist and runs entertainment firm Parker PR. A huge lover and supporter of the local arts scene, he's an avid filmgoer and lover of all genres.
A 2SLGBTQIA+ professional, he also works doing Events & Fundraising for the AIDS Coalition of Nova Scotia and has a passion for giving a platform to queer events and artists.
His writing often skews toward local businesses, productions, events, and covering arts & entertainment. He's also an avid sports fan and spends every May getting let down by the Maple Leafs in the first round of the playoffs.
Jordan believes in an open-door policy and welcomes story pitches and questions from readers.
Email: [email protected]