On Crave – Waves
This film came along and crashed into me, leaving me treading in a sea of emotion in its wake.
Waves is a look at your typical suburban family – except as African-Americans, their experience of the idyllic life so many aspire to.
It follows the way they all deal when tragedy surrounds young teen Tyler, and how one event shapes his entire life and future.
The film features breakout performances from Taylor Russell and Kelvin Harrison Jr., as well as a standout from This Is Us alum Sterling K. Brown.
Oscar nominee Lucas Hedges and indie favourite Clifton Collins Jr. also lend their considerable talent in smaller turns.
Writer-director Trey Edward Shults creates a powerful, emotionally-charged film that you won't soon forget.
On Netflix – Nobody
It's a mix of John Wick and The Equalizer, but somehow this action film manages to carve iyt ab audience and bring fresh ideas all its own.
Family man Hutch is quiet, mild-mannered and happy to go about his regularly existence. But when his house is burgled, he goes on a revenge-fueled rampage that draws the ire of a Russian crime boss.
Mostly known for Better Call Saul and Breaking Bad, it's an absolute joy to see Bob Odenkirk lead this one and get a role befitting of his talents.
Christopher Lloyd, Connie Nielsen, Aleksey Serebryakov, and RZA are just extra window dressing here. This is Odenkirk's show, and he makes this messy, bloody good time stand apart from other genre films like it.
On Disney+ -- Secret Invasion
I don't think anything will sell me on watching a piece of content more than telling me Samuel L. Jackson is involved.
Superheroes aren't my jam – except Spider-Man and Batman – but an entire show around Avengers assembler Nick Fury is exactly the type of thing I'd love.
Jackson returns as he teams with shapeshifting alien Talos to keep the latter's species – the villainous Skrulls – from capturing the Marvel Universe. Earth's freedom is literally in the balance here.
It's all a little hackneyed and silly, and it isn't the most high-brow entertainment, but the cast assembled has spectacular fun.
Jackson, Emmy winner Ben Mendelsohn, Game Of Thrones alum Emilie Clarke, Don Cheadle, Kingsley Ben-Adir, Oscar winner Olivia Colman, and more stars.
There are plenty of surprises, and creator Kyle Bradstreet has re-ignited a bit of fun back into a film and television empire that was getting a bit too brooding.
On Amazon Prime Video – Women Talking
One of the most unsung, fantastic films of 2022, Women Talking is a disquieting triumph about important issues that doesn't shy away from conflict.
It's harsh and difficult, but it poses one question at its heart: When your family and community is being terrorized by people within its ranks, do you submit to your fate, stay and fight, or head off and create your own home?
This is the question asked in a remote religious community a group has convened to discuss the sexual assaults of women in the area, and what to do about it.
Writer-director Sarah Polley presents her best work here, and it won her an Oscar for Best Adapted Screenplay.
It features an all-star cast, including Rooney Mara, Claire Foy, Jessie Buckley, Frances McDormand, and Ben Wishaw.
You won't have all that much fun with this one, but with discourse around #MeToo and the awful atrocities men in positions of power have gotten away with, I dare say it's required viewing.
On Paramount+ -- Interstellar
I watched this space adventure of a film for the very first time last night, and it has immediately catapulted into my top five of all time list.
Interstellar is not just a film – It is a literal journey, full of emotion, intrigue, and it will force you to explore your own heart and morals throughout its runtime.
In the near future, the earth is uninhabitable. Dust storms decimate crops, the air has shifted to become nearly unbreathable, and what does grow and live will soon expire.
Reluctant farmer and ex-NASA pilot Cooper is recruited on a mission to save the earth's population. But things are never as simple as they may seem, and the complex questions this film asks will make you consider the way we treat our own world.
Basically ignored – save for technical categories – at the Oscars nearly a decade ago, director Christopher Nolan has created an epic film that will be loved and remembered for generations to come.
Matthew McConaughey is excellent, and Anne Hathaway and Jessica Chastain give career-defining turns. Younger versions of Mackenzie Foy and Timothee Chalamet are glimpses of what those two have now become, and the cast is rounded out with Wes Bentley, Matt Damon, John Lithgow, David Gyasi, Ellen Burstyn, Casey Affleck and Michael Caine.
It is a monumental achievement of a film, and one that deserved so much more recognition when it was released. It will become a modern cinema classic – The type of film that will be cherished for generations. Mark my words, it's that good.
About The Author: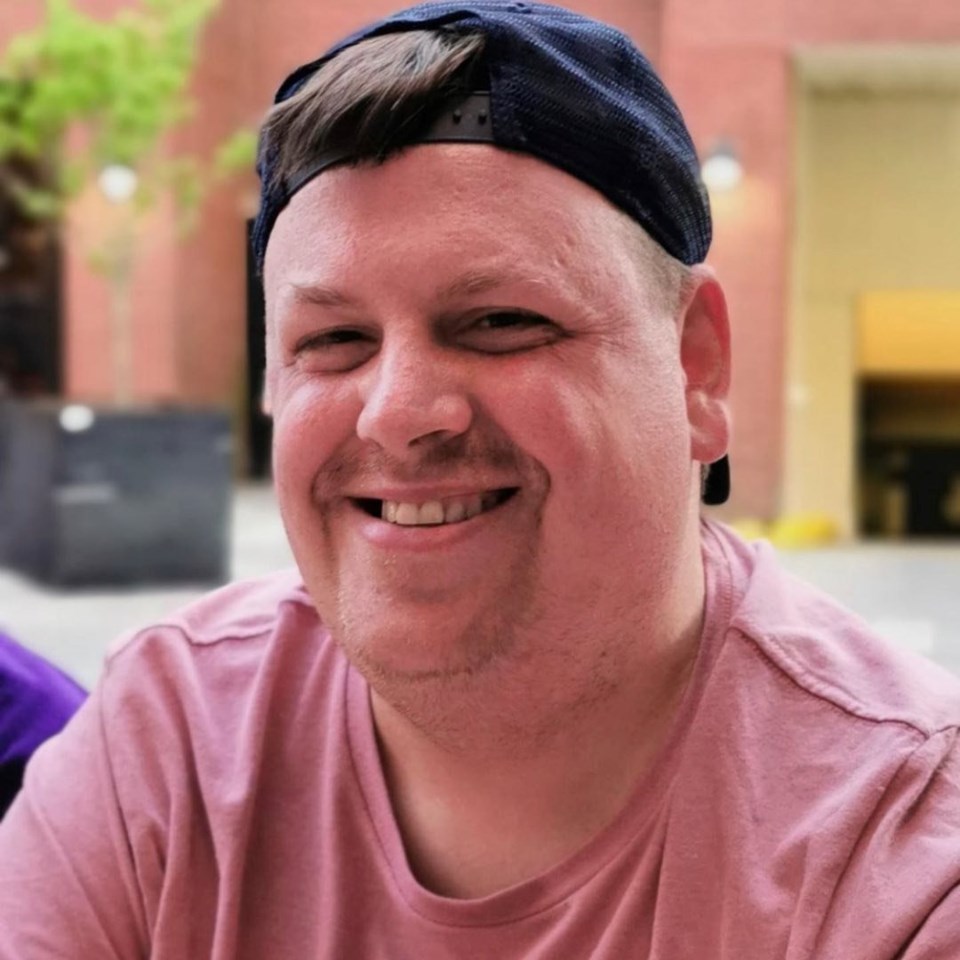 Jordan Parker is a freelance journalist and runs entertainment firm Parker PR. A huge lover and supporter of the local arts scene, he's an avid filmgoer and lover of all genres.
A 2SLGBTQIA+ professional, he also works doing Events & Fundraising for the AIDS Coalition of Nova Scotia, and has a passion for giving a platform to queer events and artists.
His writing often skews toward local businesses, productions, events, and covering arts & entertainment. He's also an avid sports fan and spends every May getting let down by the Maple Leafs in the first round of the playoffs.
Jordan believes in an open-door policy, and welcomes story pitches and questions from readers.
Email: [email protected]