Nestled in the picturesque landscape of Sainte-Brigitte-de-Laval, Quebec, lies a hidden gem that promises an unforgettable escape from the everyday hustle and bustle. Welcome to the magnificent floating cottage, a unique retreat where time slows down, and nature takes centre stage. With its idyllic setting, complete privacy, and a plethora of outdoor activities, this intimate dwelling offers an unparalleled experience for those seeking solace and adventure in equal measure.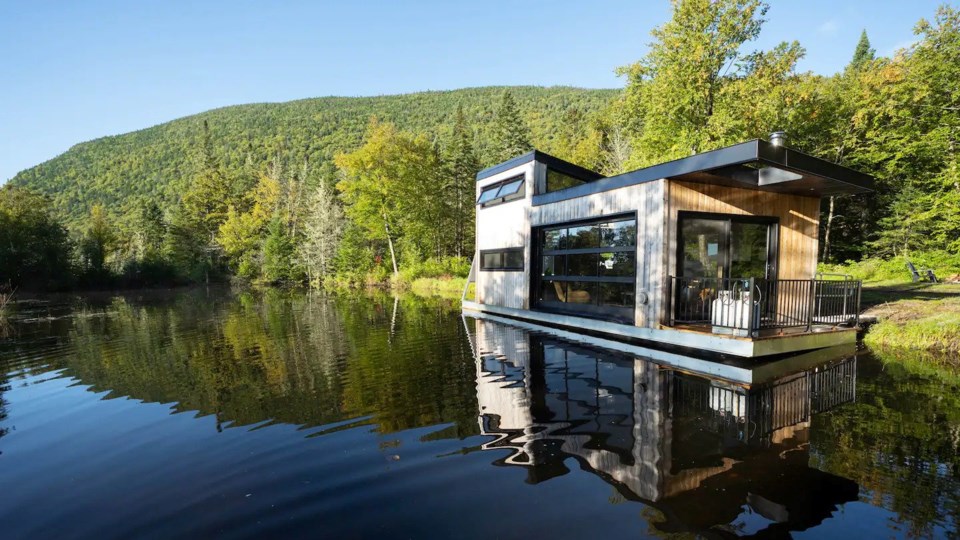 Surrounded by the breath-taking beauty of the mountains, this tranquil oasis is a sanctuary designed to rejuvenate your spirit and recharge your batteries. The expansive view from the cottage unveils a serene private lake, inviting you to immerse yourself in the natural wonders that await.
For water enthusiasts and those seeking a leisurely paddle, a charming beach beckons, equipped with kayaks and paddle boards. Whether you prefer a peaceful glide across the calm waters or a playful adventure with loved ones, the lake offers endless possibilities for aquatic exploration and relaxation.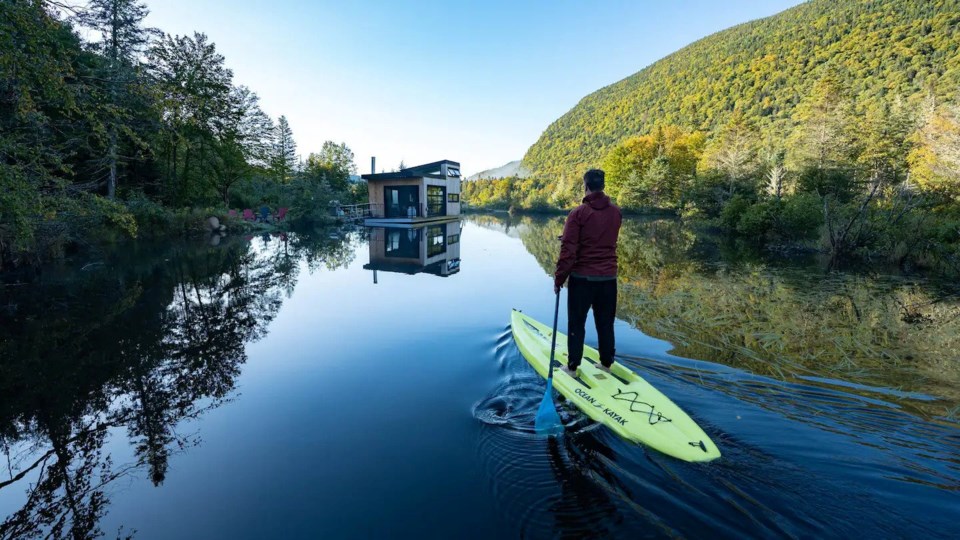 Beyond the tranquil waters, an array of outdoor adventures awaits you. The surrounding area offers a paradise for fishing enthusiasts, hikers, and mountain bikers. Cast your line into the pristine waters and reel in the excitement of a potential catch. Embark on a hiking expedition through the lush trails, immersing yourself in the vibrant colours of nature.
A truly unique feature of this floating cottage is its accessibility during the winter season. As the snow blankets the landscape, the floating cottage becomes a winter wonderland accessible only by snowshoes.
Sustainability and off-grid living are integral to the floating cottage experience. The cottage operates on solar power, allowing you to bask in the beauty of nature while minimizing your ecological footprint. While electricity is limited to USB sockets for charging your phones, laptops, and other essential devices, this intentional design choice encourages guests to disconnect from the distractions of modern life and truly embrace the serenity of the surroundings.
For those concerned about amenities, fret not. A complete toilet with a shower is available at the chalet located at the entrance to the site. This ensures that your comfort and convenience are well taken care of, while still preserving the rustic charm of the floating cottage.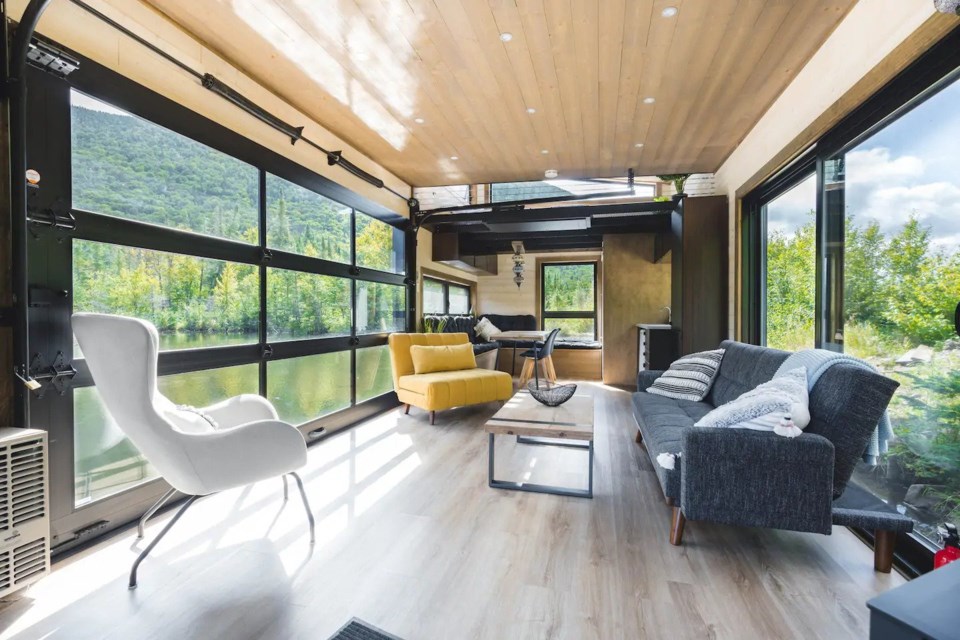 Pets are also welcome to join you on your retreat at an additional cost, ensuring that your furry companions can share in the joy and tranquility of this remarkable experience.
In a world that constantly demands our attention, the floating cottage in Sainte-Brigitte-de-Laval, Quebec, serves as a gentle reminder to slow down, reconnect with nature, and rediscover the simple pleasures of life.
The creation of this content was supplemented by Artificial Intelligence. All AI-assisted or generated content undergoes thorough human review and validation prior to publication.