Grab your boarding pass and prepare for an unforgettable journey as we unveil the latest triumphs in the world of luxury train travel.
Travel and Leisure has just announced its coveted World's Best Awards for 2023, and the crown for the finest train on the planet goes to none other than the Rocky Mountaineer, a Canadian passenger rail company that has captured the hearts of travellers far and wide.
Topping the inaugural list of best trains, the Rocky Mountaineer surpassed its international competitors with an impressive reader score of 88.05. This achievement was no small feat, as the rating was determined by readers who evaluated several key aspects, including accommodations, food, service, itineraries, destinations, and value. The final score reflects the collective opinion of discerning travellers who have experienced the magic of The Rocky Mountaineer firsthand.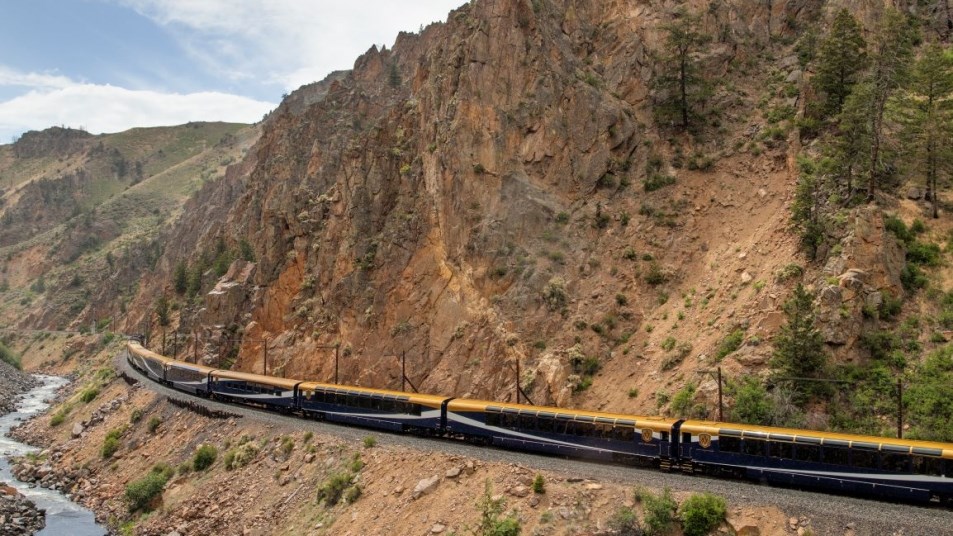 So, what sets this Canadian gem apart from the rest? The resounding response from passengers was unequivocal: the exceptional onboard dining experience. The Rocky Mountaineer prides itself on its commitment to using locally sourced ingredients, resulting in a culinary journey that complements the breathtaking scenery outside the train's windows.
Depending on the level of service selected, passengers can enjoy dining options like succulent Pacific salmon with garlic herb rice to delectable delicacies paired with regional wines. The GoldLeaf Service offers gourmet meals in the lower-level dining area, where passengers are treated to a symphony of flavours and an array of top-shelf drink options. It's no wonder travellers couldn't help but sing praises like, "This is the way to run a railroad!"
The Rocky Mountaineer beckons adventurers with a range of captivating itineraries that span from one to 14 nights, and have the option of two different levels of service that unveil the awe-inspiring beauty of Western Canada and the United States.
Besides the glass-domed cars, excellent food, comfortable seating, and exceptional views, what truly sets this train apart is the unique feature of spending evenings at luxury hotels, allowing passengers to relish the enchanting mountain views from the comfort of their glass-domed train cars during daylight hours.
Coming in second place is The British Pullman, A Belmond Train. It has a rich history of transporting British royalty and heads of state. The Audrey carriage even transported Queen Elizabeth II and her husband, the Duke of Edinburgh, from Portsmouth to Windsor in 1953. Today, the British Pullman makes day trips to destinations across England, and along the way, guests are treated to fine dining experiences fit for royalty.
In third place is the Inca Rail, which takes travellers through the Sacred Valley to Machu Picchu. There are five different train experiences available to guests, ranging from the standard Voyager, which includes comfy seats and background music, to the Private, which has an outdoor balcony and live music.
The Full List
Reader Score: 88.05
Reader Score: 85.26 3.
Reader Score: 83.13