The allure of travel often comes with the anticipation of exploring new horizons, reconnecting with loved ones, or simply taking a break from your routine.
However, for travellers of all ages, the journey to that coveted destination begins with the flight. While the skies hold endless possibilities, navigating the complexities of air travel can sometimes be a daunting task.
Whether you're a first-time flyer stepping into the world of aviation, a family embarking on an adventure together, or a seasoned senior traveller seeking comfort and ease, this comprehensive guide offers tips and insights to enhance your flying experience.
Let's explore how you can make your next flight not just a means to an end, but an enjoyable part of the journey itself.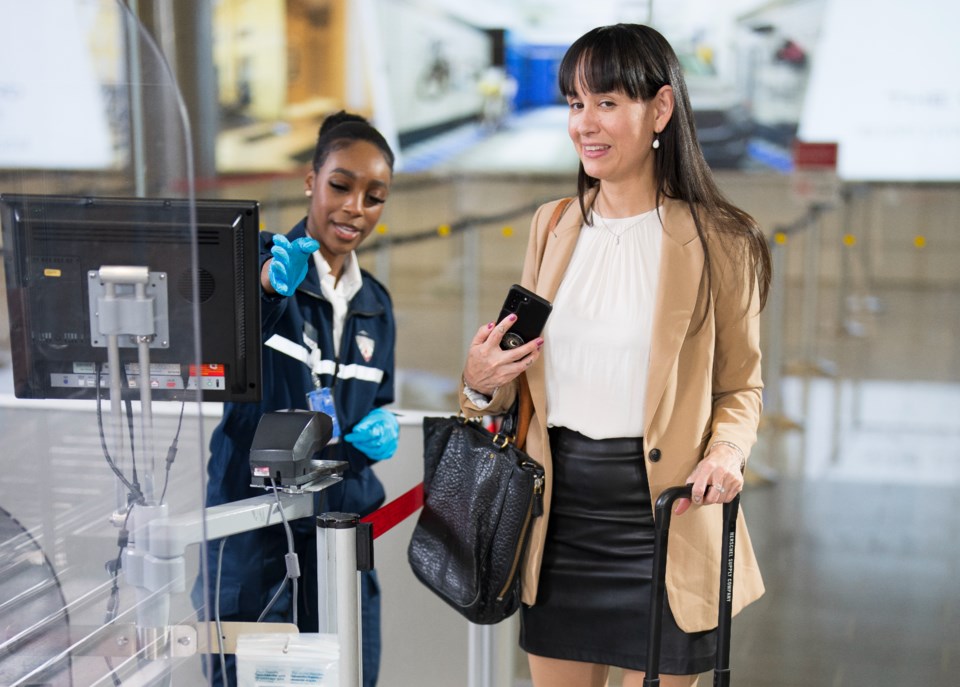 For First-Time Flyers:
Traversing an airport for the first time can be an intimidating prospect, especially during the bustling winter travel season. Here's how you can tackle it with confidence:
Arrive Early: Give yourself ample time to navigate security screenings, especially during busy periods. Airlines recommend arriving at least two hours before domestic flights and three hours for international journeys.

Know Your LAGs: Liquids, aerosols, and gels (LAGs) have specific rules. Ensure they are in containers of 100 millilitres or less and placed in a clear, one-liter, resealable bag. Be prepared to remove this bag for inspection during security checks.

Power Up Smart: Pack small electronic devices in your carry-on, and place them in a screening bin at security. Larger devices like laptops should be removed from their cases and placed in a separate bin.

Stay Organized: Place coins, keys, and small metal items in your carry-on bag during screening. If you're using a printed boarding pass, keep your cellphone in your bag while in line, or if it's on your phone, stow it in your carry-on after it's scanned.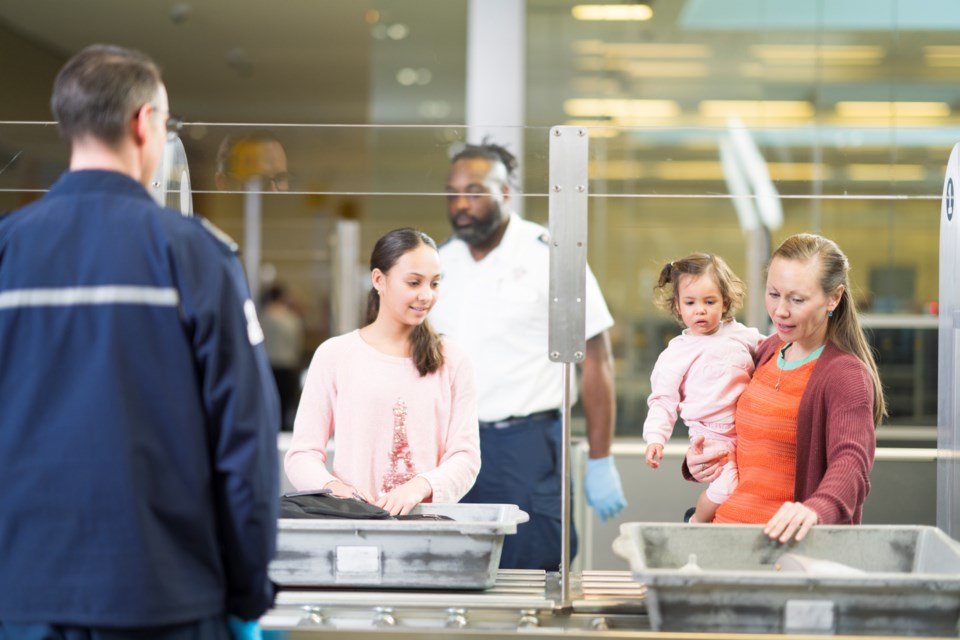 For Families:
Travelling with children can be both exciting and challenging. Ensure a smooth flight for the whole family with these tips:
Leave Gifts Unwrapped: Avoid wrapping gifts in advance, as security may need to inspect them. Save the gift wrapping for your destination.

Keep Valuables Close: If you have valuable or fragile items, pack them in your carry-on baggage to ensure they remain safe during the flight.

Check Battery Rules: If bringing toys with batteries, familiarize yourself with the regulations on battery-packed items for carry-on or checked baggage.

Streamline Security: In winter, bulky jackets and layers must be removed at security. Consider using the Family/Special Needs line if available, as it offers better manoeuvrability for wheelchairs and strollers.

Festive Food Preparation: Travelling with homemade meals or desserts? Ensure that any liquids or sauces are in containers of 100 millilitres or less in a resealable bag. Baby food, milk, and formula have different rules and can exceed 100 millilitres.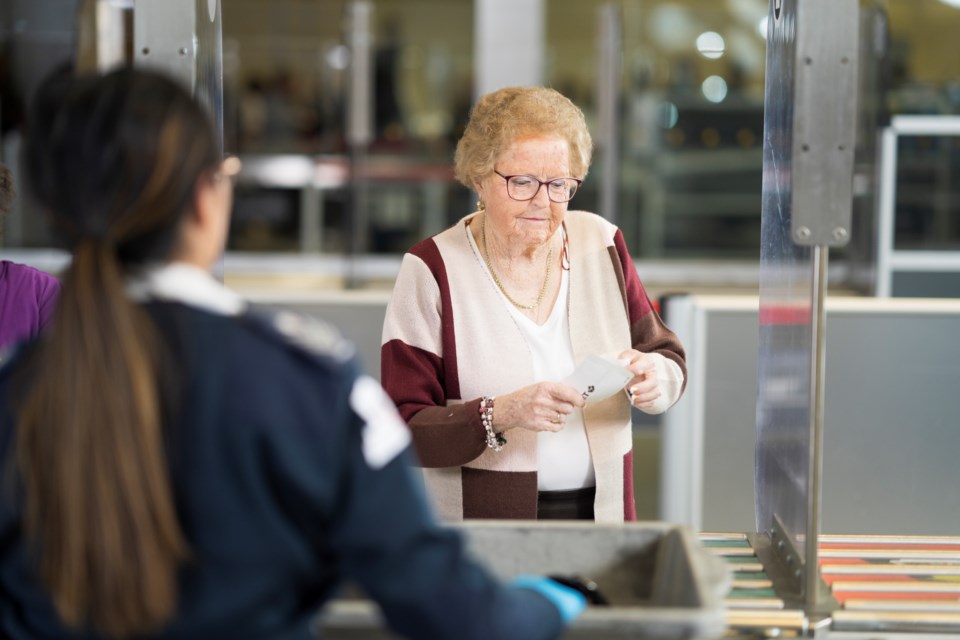 For Seniors:
Senior travellers often seek comfort and convenience. Here's how to make your flying experience smoother:
Arrive Early: Give yourself ample time to park, check-in, and navigate security without rushing. Allow two hours for domestic flights and three for international journeys.

Request Assistance: If you need help with lifting baggage or navigating the security checkpoint, don't hesitate to request assistance from screening officers.

Family/Special Needs Line: Check for a Family/Special Needs line at security. If unavailable, inform screening officers of your requirements for expedited assistance.

Medication Management: Medications must be removed for inspection. Prescription and essential non-prescription medications are exempt from liquid limits but should be placed together for easy inspection.

Travel-Friendly Attire: Wear easy-to-remove outerwear and limit metal items, belts, and jewellery to streamline the security process.

Powdered Products: Be mindful of powdered spices or ingredients for holiday meals, as certain inorganic powders are subject to quantity limits in carry-on baggage.
Travelling is an opportunity to create lasting memories, and with these tips, travellers of all ages can look forward to a smoother, more enjoyable flight experience. So, whether you're taking your first flight, jet-setting with family, or embracing senior travel, prepare to embark on your journey with confidence and ease.
Find more travel planning tips at catsa.gc.ca.