Here are tips to help you make the most of summer without breaking the bank during this time of high costs and high interest rates:
Make a summer budget
Prepare a budget in advance for the activities you want to do over the summer. That way you can set limits on your spending, identify ways to reduce costs and focus on what you really want – and what you can really afford – to do.
A free online tool to help you start is the budget planner from the Financial Consumer Agency of Canada. The smartphone-friendly tool is designed to help people start and maintain a budget. lt uses insights into how people make financial decisions to create an interactive experience personalized to your needs.
Indulge in day trips
Travelling can get expensive, but you might not need to go far for some fun. Check out local travel guides to know what's happening in your region and to get information about parks and festivals near you. Pack a simple picnic and make a day of it whether you go to the local pool or a local park. We are fortunate to have national and provincial parks in every province and territory in Canada. Spending time outside in nature can be a great and inexpensive way to relax and recharge our batteries.
Plan ahead to cut down costs
If you decide to go on a trip, consider ways to make it more affordable. Air travel can add up, so road trips might be a better option this year. You may wish to check out places off the beaten path since they can be cheaper. Research and compare restaurant and accommodation options in advance to help you stay within your budget.
Ready to travel? Here are 4 tips for planning the perfect summer road trip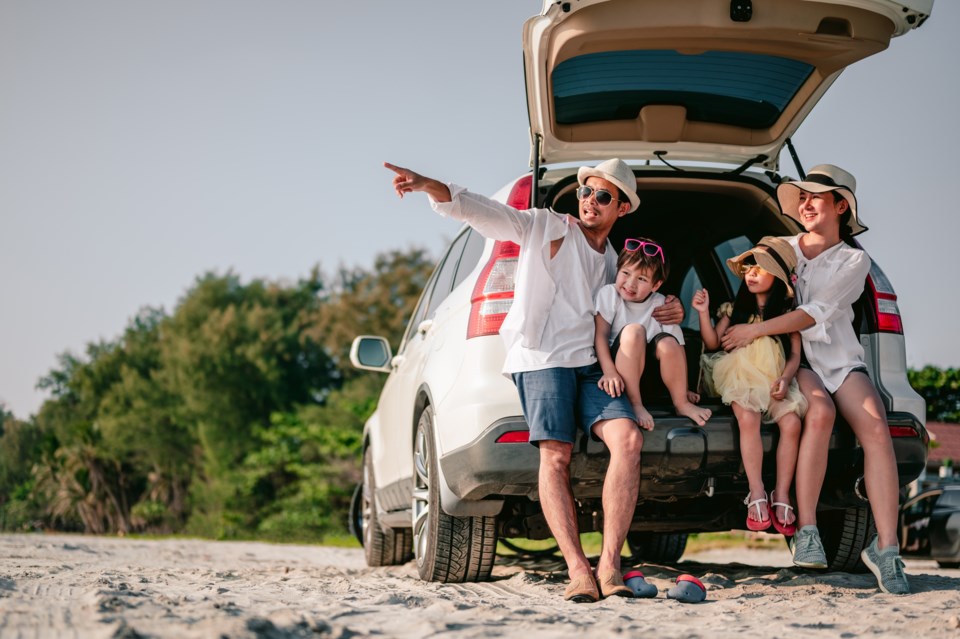 Whether you're heading to the cottage or cabin or driving across the country, there are some things to think about to help you and your passengers stay safe on your next road trip.
First, make sure your car is ready to face any weather conditions that may arise. With properly inflated tires in good condition, a maintenance check, a fully charged car battery or enough gas in the tank, you'll be able to get where you're going with ease.
Next, be sure to plan your route ahead of time. Avoid driving between midnight and 6 a.m. and plan out the stops you'll be making in between, including charging or fuel stops.
Stay prepared by always having an emergency roadside kit at your disposal. Important items to include in the kit are jumper cables, a flashlight, blankets, matches and candles, bottled water, dry food and a first aid kit. It may seem like one too many items, but it's better to be safe than sorry.
It's also important to find insurance coverage that fits your road-tripping needs. Roadside assistance, as offered by many insurers, could be an invaluable feature during your adventure. With just a few clicks on an app, you can request a tow and be back on the road in no time.
Some insurance providers also reward safe driving with discounts, such as Belairdirect's automerit program, to give you even more incentive to handle those highways like a pro.
Now that you've covered all your bases, you're ready and well equipped to embark on a summer road trip.