They say you can't go back again, but what if they're wrong? These former schools have been converted into AirBnB vacation rentals and staying in one is sure to be experience unlike any other.
There are a few converted schoolhouses that are now stylish private residences and they can be found throughout the province. In fact, you and your whole gang can stay at one of these unique properties this summer—if you're ready to head back to school, that is.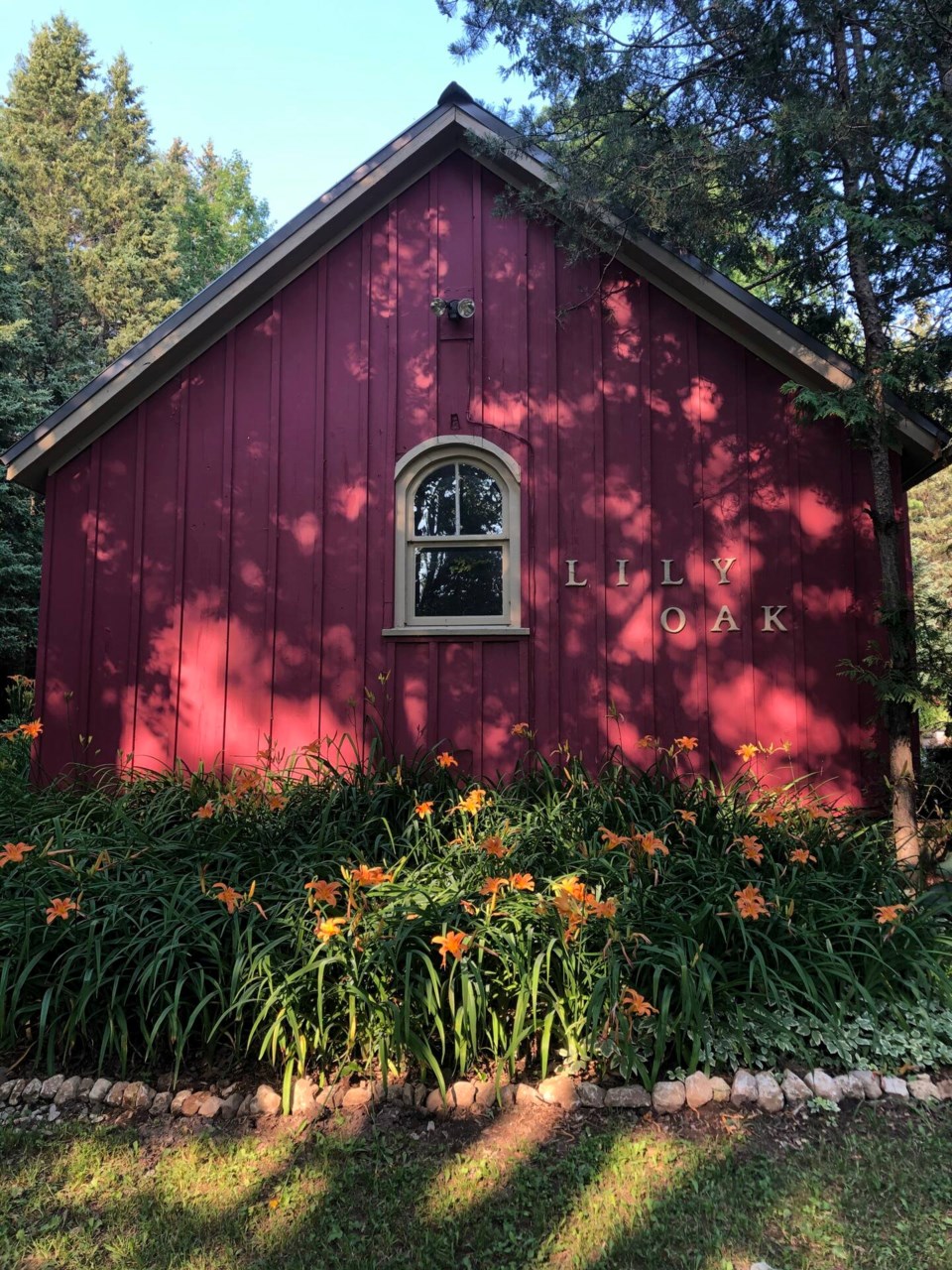 This charming historic building was originally a one-room school house back in 1879 and it operated as a community school until 1966. Lily Oak has since had an addition built onto the back and it is now a comfortable 5-room home. The original charm has certainly been retained—wood beams, big windows—but it has all of the modern conveniences and offers 3 bedrooms and 2 baths in a gorgeous countryside setting.
The school house sits on a half-acre property, surrounded by hundreds of acres of Crown land and hiking trails. It's an especially great place for families, as it so well-equipped: it includes children's books and toys, a crib and a high chair on site, as well as lots of grass and rolling green space for little ones to play, explore and burn off some energy.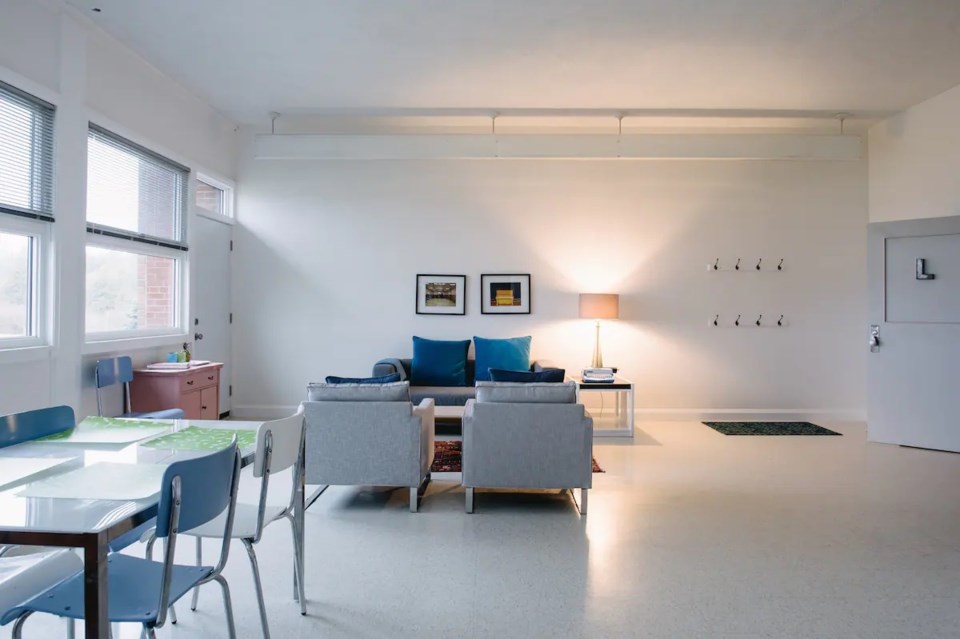 Attention bookworms: if you've ever fantasized about spending the night in the school library, here's your chance. This particular space was once a public school library and the school's administrative offices, and it's now a modern, private suite with 2 bedrooms and a kitchenette. It's a space well-suited for working so you can be productive between outings (only if you wish, of course) and there's a local bakery nearby where you can stock up on treats.
A Sandbanks Provincial Park park pass is included for use during your stay and the location of the home can't be beat; it's great for touring some of Prince Edward County's best wineries, shops, hiking trails, and cycling routes. South in Milford is the former South Marysburgh Public School, which operated from 1960 to 2011. Wondering what spending the night in a classroom is like? Classroom 1 and Classroom 2 are also available to book.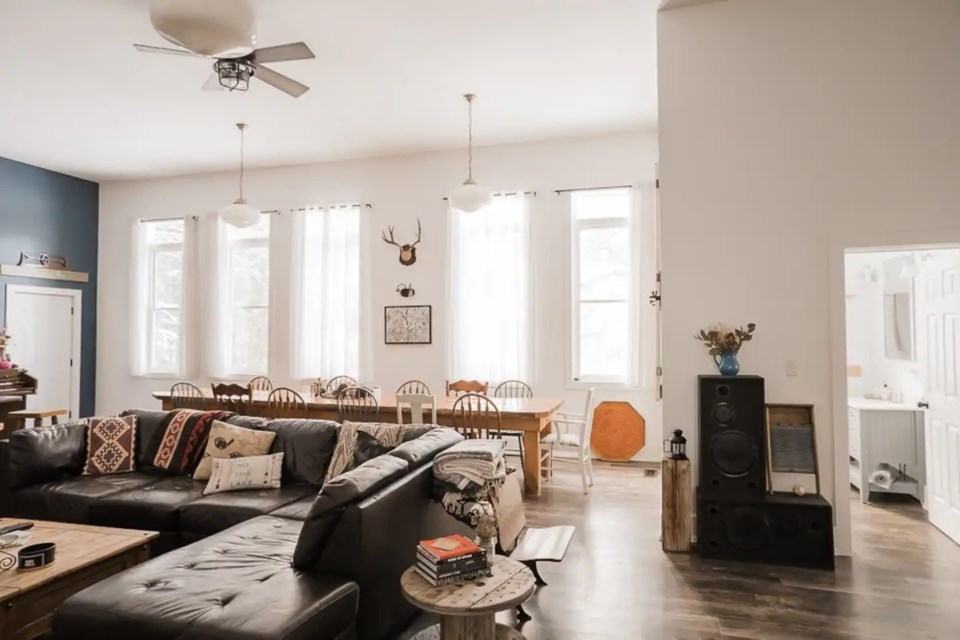 With this unique rental you get the entire cabin, which includes 4 bedrooms and 2 bathrooms—one of the bedrooms is actually a bunkie. You can do it all here, as you're right in the heart of Muskoka; there are hiking trails nearby, you can go boating, play golf, take wake surfing lessons or swim at the public beach.
The property includes a firepit, a BBQ and outdoor furniture, so you can relax outdoors after a busy day of adventuring. There is a café and bake shop right across the street and you can walk to get ice cream or a coffee from Starbucks. For the ultimate in pampering, guests even have the option of hiring a private chef!
The Heart of New Hamburg is a newly renovated schoolhouse with 3 bedrooms and 3 bathrooms. Originally known as No. 11 Cressman's School, it was a founding, one-room school in New Hamburg, built in 1897. It closed in 1961 when it was converted into a private residence.
As with many of these older school buildings, there are lots of interesting architectural details throughout to note and enjoy (high ceilings, original maple floors and building joints, handcrafted fittings, for example), along with the warm and comfortable modern décor. The owners consider the home a live-in museum, where guests can experience a bit of the province's history firsthand.
Any of these former schoolhouses would make a wonderful home for your next Ontario getaway. They offer the best of both worlds: all the nostalgia and wonder of being back at school, but without any of the homework.