As interest rates began to rise in 2022, Ontario's housing market witnessed significant declines in home prices from their pandemic peaks. Despite this, most major cities in the province continue to boast average home prices above the national average of $754,700.
The cities of Toronto, Mississauga, Hamilton-Burlington, Guelph & District, Cambridge, and Kitchener-Waterloo all had average home prices in May 2023 that exceeded the national average. This leaves prospective buyers wondering where they can find affordable entry points into Ontario's real estate market.
Zoocasa, a leading real estate company, has conducted a study to identify the most affordable areas in the province. Zoocasa compared the average home prices in May 2023 across 28 cities in Ontario and calculated the average monthly mortgage payment required for a home purchased at the average price in each city. The results showcase the significant influence of the Greater Toronto Area (GTA) real estate market on average prices, making it necessary to explore regions beyond the GTA for more affordable options.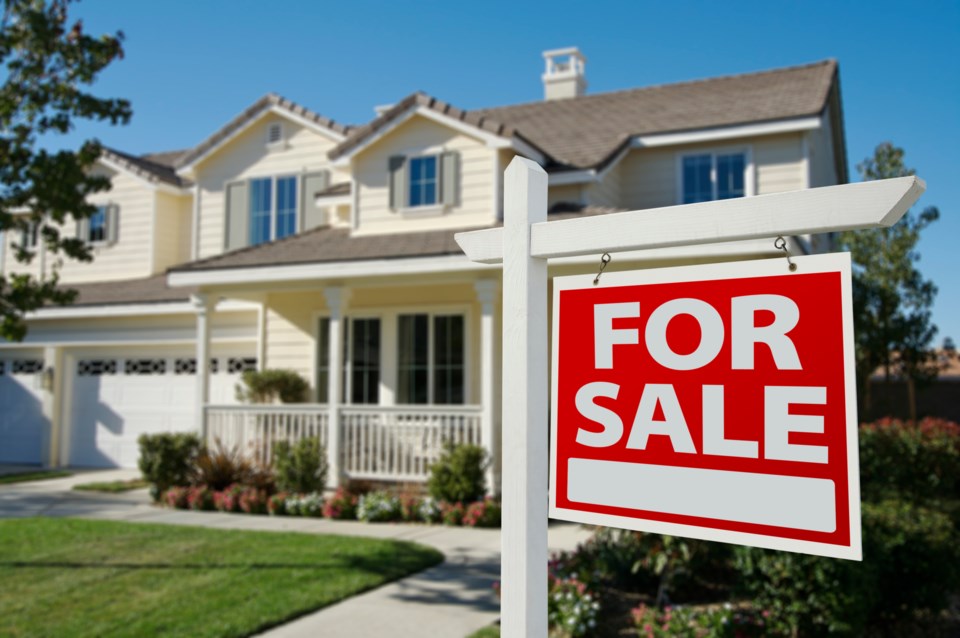 Affordable Gems in the North
According to data from the Canadian Real Estate Association, the average home price across all of Ontario in May 2023 was $922,700. Surprisingly, most of the 28 cities analyzed had average prices below this number, indicating the impact of the GTA market on average prices. To escape the sky-high prices, homebuyers need to consider more northern or eastern regions of Ontario.
Sault Ste. Marie, with the lowest average home price in the entire province at $287,600, stands out as an affordable option. It offers a price difference of over $100,000 compared to North Bay, the second most affordable city, and is over $600,000 cheaper than the provincial average. Few cities across Ontario, and even beyond, have average home prices below $300,000, making Sault Ste. Marie truly unique in terms of affordability. Based on the average home price, homeowners in Sault Ste. Marie can expect to pay approximately $1,330 per month in mortgage payments, which is more affordable than the average monthly rent in most cities.
North Bay, with an average home price of $409,300 in May 2023, takes the second spot for affordability. It also witnessed the largest price drop among the top five affordable cities, with the average home price decreasing by 10.1% from May 2022. The average monthly mortgage payment for a home at the average price in North Bay would amount to $1,893.
Sudbury presents another affordable option for homebuyers seeking a blend of urban and rural living. In May 2023, the average home price was $451,000, with an average monthly mortgage payment of $2,086. Following Sudbury, Bancroft and Area and Kingston and Area offer average home prices of $496,500 and $555,200 respectively.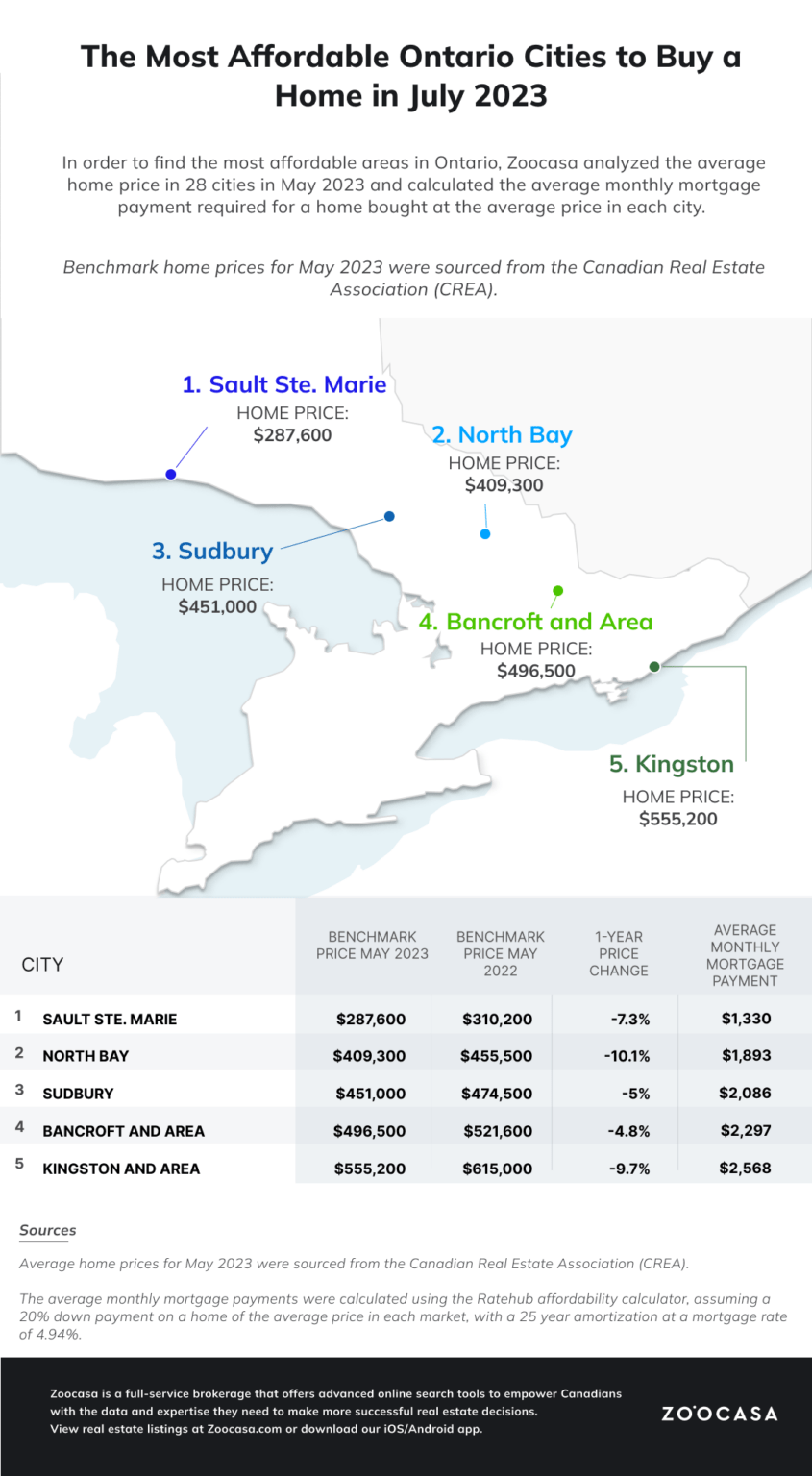 Although Ontario's housing market has experienced declines from the peak prices during the pandemic, many major cities in the province still have average home prices above the national average.
To find more affordable entry points into the Ontario real estate market, prospective buyers should consider exploring regions outside the GTA. Zoocasa's study highlights cities like Sault Ste. Marie, North Bay, Sudbury, Bancroft, and Kingston as areas offering relatively affordable housing options.
By broadening their search beyond the GTA, homebuyers can find affordable homes and enjoy the benefits of homeownership in Ontario.