Nestled in the heart of Muskoka, Fawn Island is an exclusive waterfront property that has never before been available on the open market.
Offering a true family compound experience, this exceptional estate is considered one of the finest properties in the entire region. With its breathtaking surroundings, luxurious accommodations, and unparalleled privacy, Fawn Island presents an opportunity of a lifetime for generations to come. Conveniently accessible by a short boat ride from a private landing just minutes away, Fawn Island captivates with its natural allure.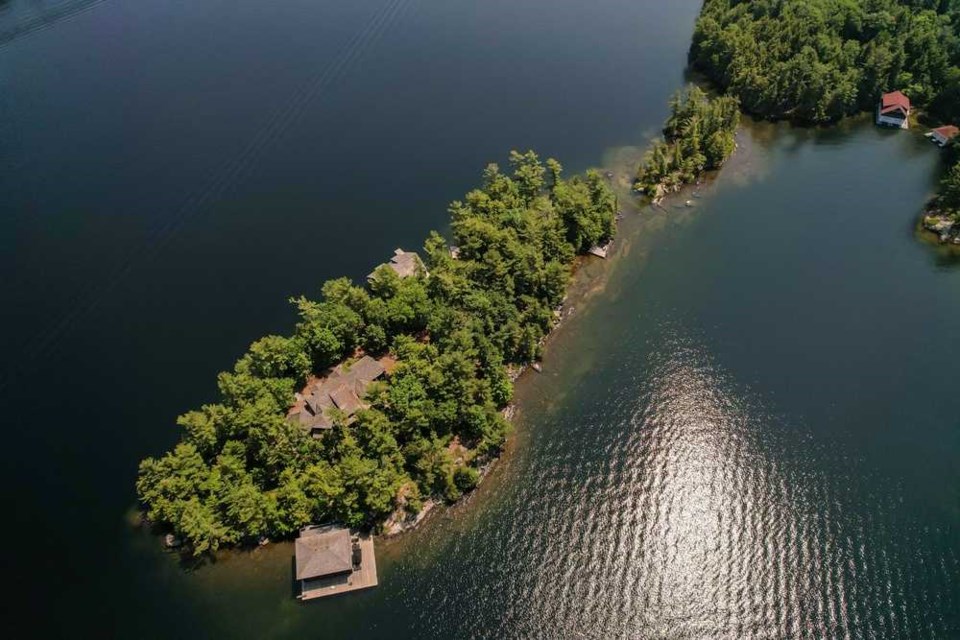 What sets Fawn Island apart is its unique location on central Lake Joseph. Shielded from prevailing winds by neighbouring islands, this picturesque retreat boasts gentle terrain, providing a safe haven where young children can frolic freely. The combination of deep and shallow waters, accompanied by sandy shores, offers a secure and inviting environment for swimmers of all ages and skill levels.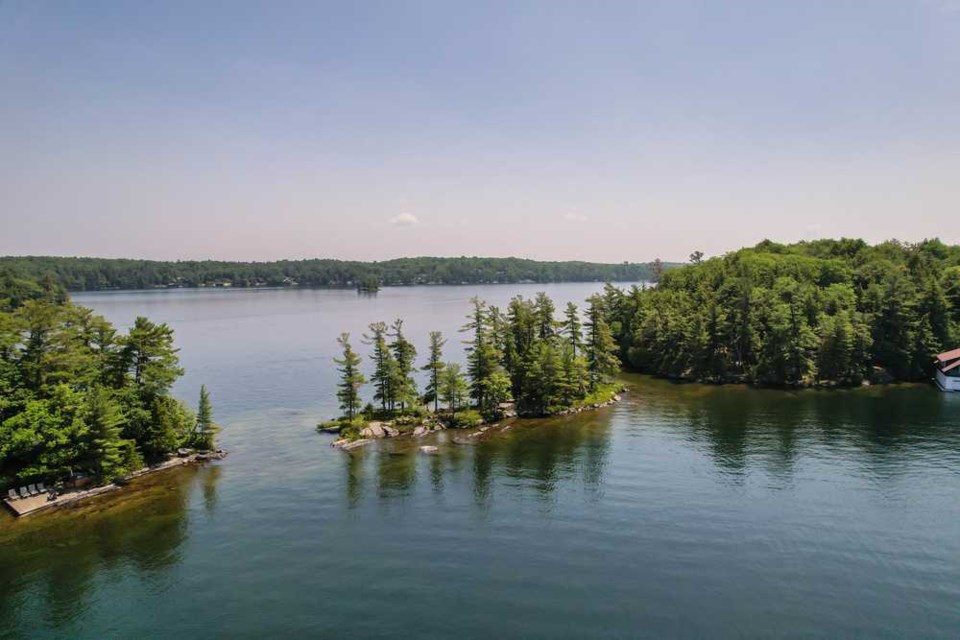 Impeccably maintained, Fawn Island comprises five distinct buildings, each contributing to the compound's charm and functionality. Let's take a closer look at these architectural wonders.
Prepare to be awe-inspired by "The Lodge," a recently constructed architectural masterpiece. Showcasing exquisite granite finishes, top-of-the-line appliances, and a walk-in fridge, this chef's dream kitchen seamlessly blends traditional Muskoka elements with contemporary design.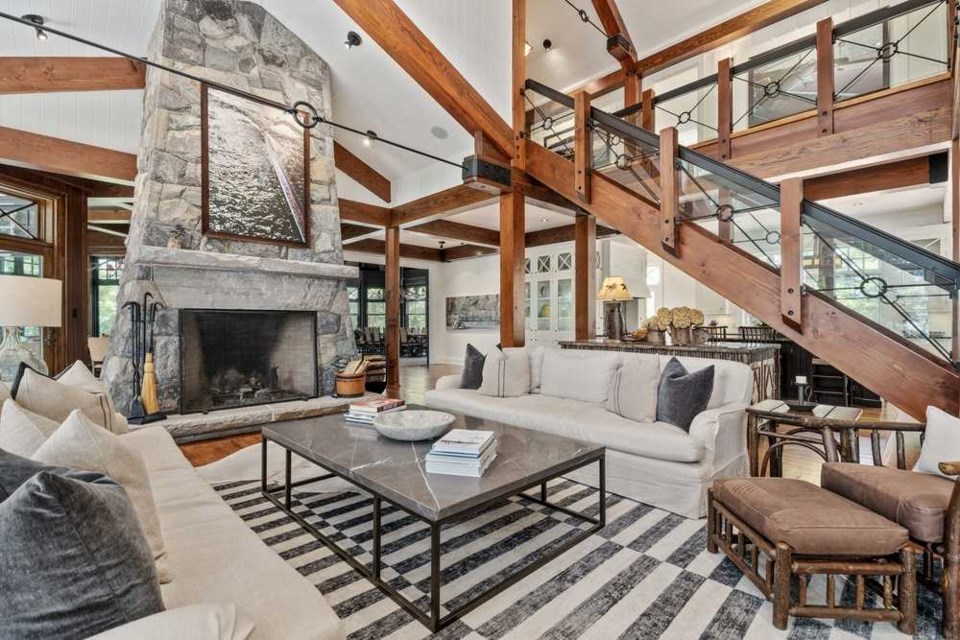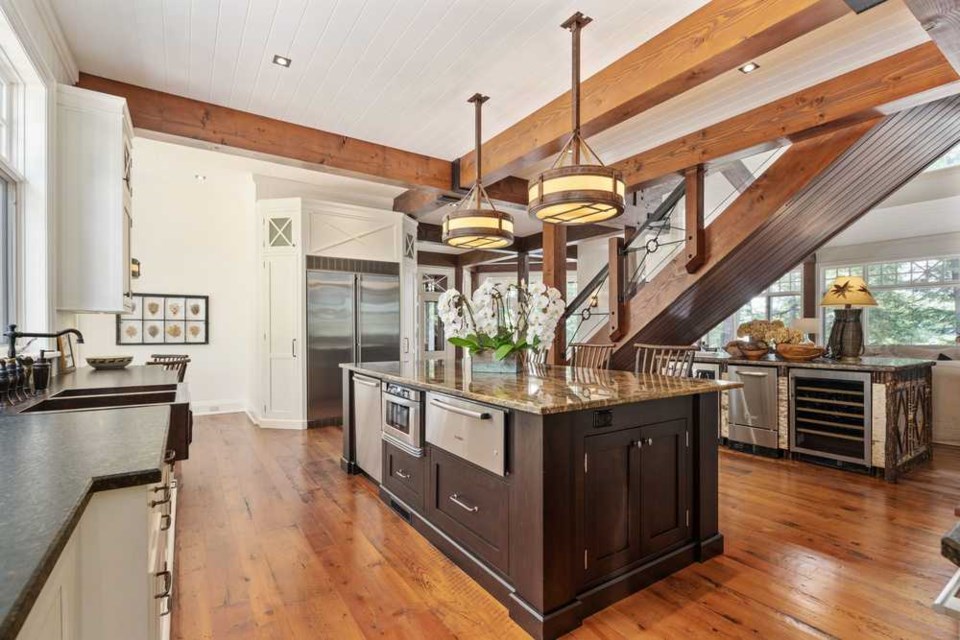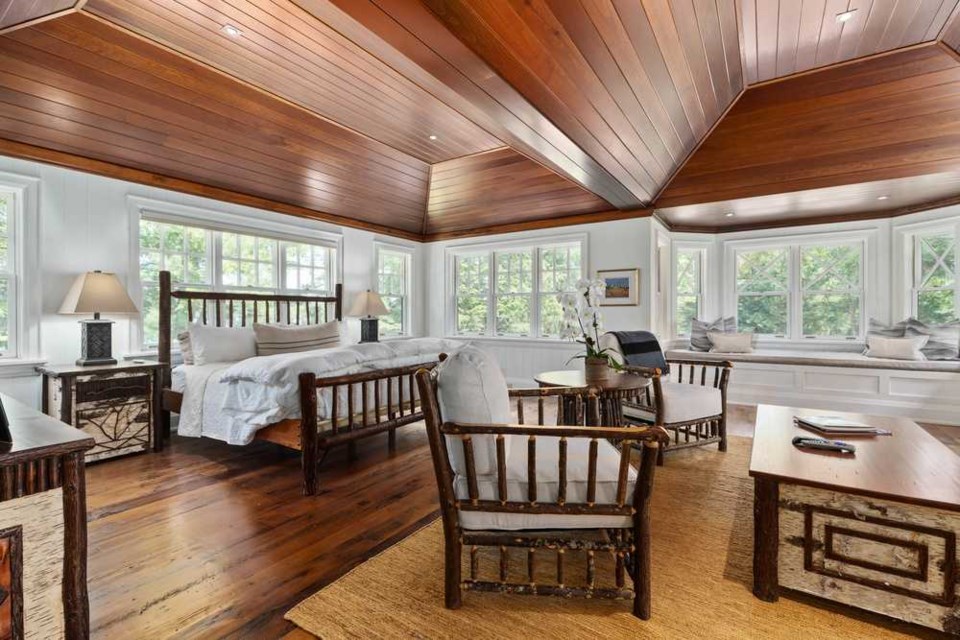 The open-concept living space is ideal for hosting grand gatherings or enjoying intimate family moments. From the magnificent cathedral ceiling of the Muskoka room to the rich chestnut floors and floor-to-ceiling windows that flood the interior with natural light, every detail of The Lodge exudes elegance. The stately dry-laid granite fireplace serves as the focal point, adding warmth and grandeur to this exceptional residence.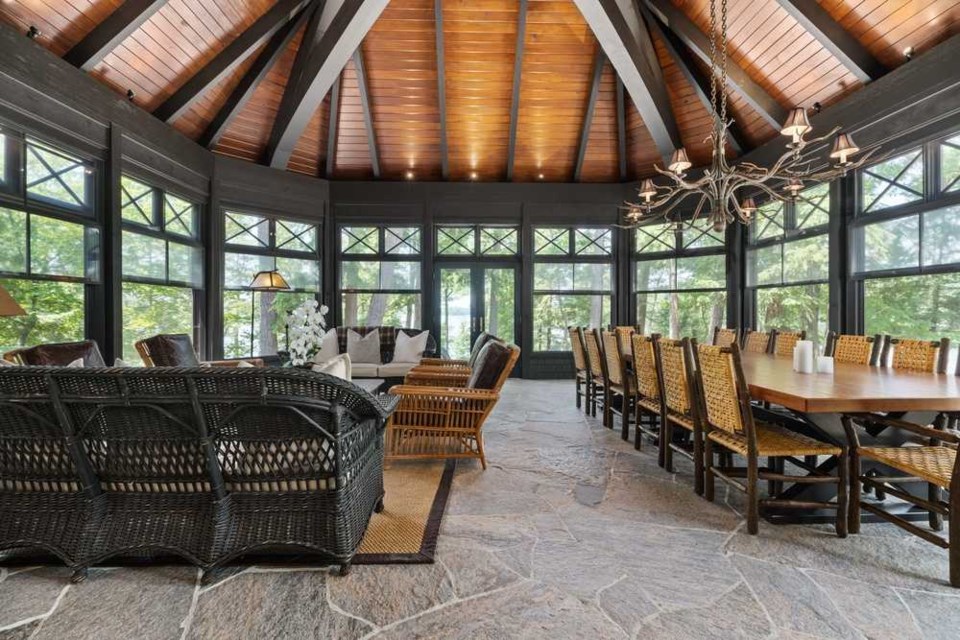 Adjacent to the shoreline, "The Glass House" beckons with its proximity to the water's edge and expansive southerly views. Its floor-to-ceiling glass walls create a seamless connection between the interior and the surrounding nature. The open-concept kitchen, airy living and dining areas, and a stunning stone fireplace evoke a sense of tranquility and modern sophistication. The Glass House offers a perfect blend of the peaceful ambience of Old Muskoka and the openness of contemporary design.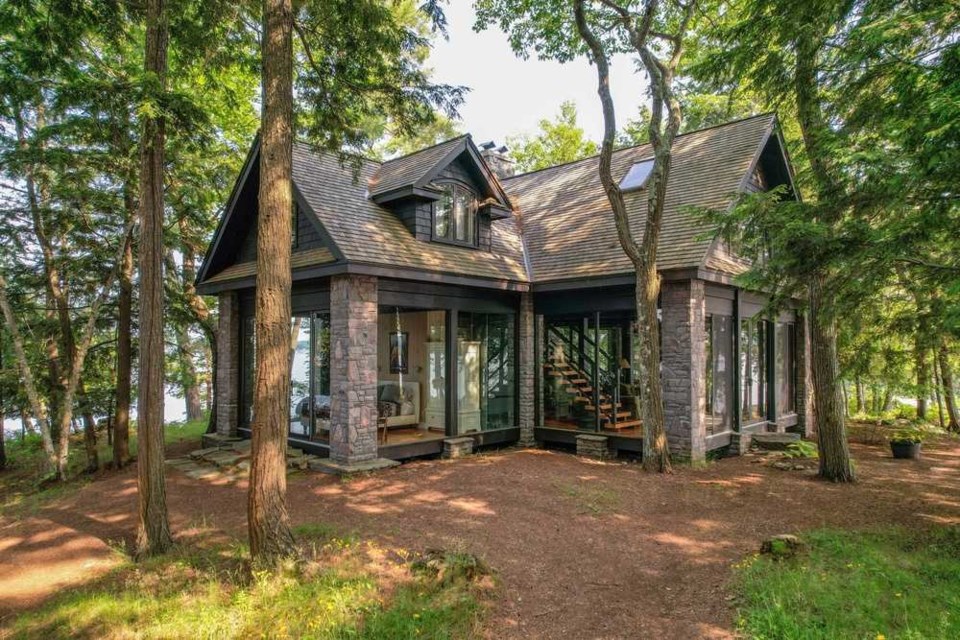 Positioned on the northwest corner of the island, the West Boathouse features a two-slip design and provides private guest quarters that will impress even the most discerning visitors. The spacious covered deck, facing south and west, captivates with its panoramic vistas. Your guests will find it difficult to tear themselves away from the breathtaking scenery.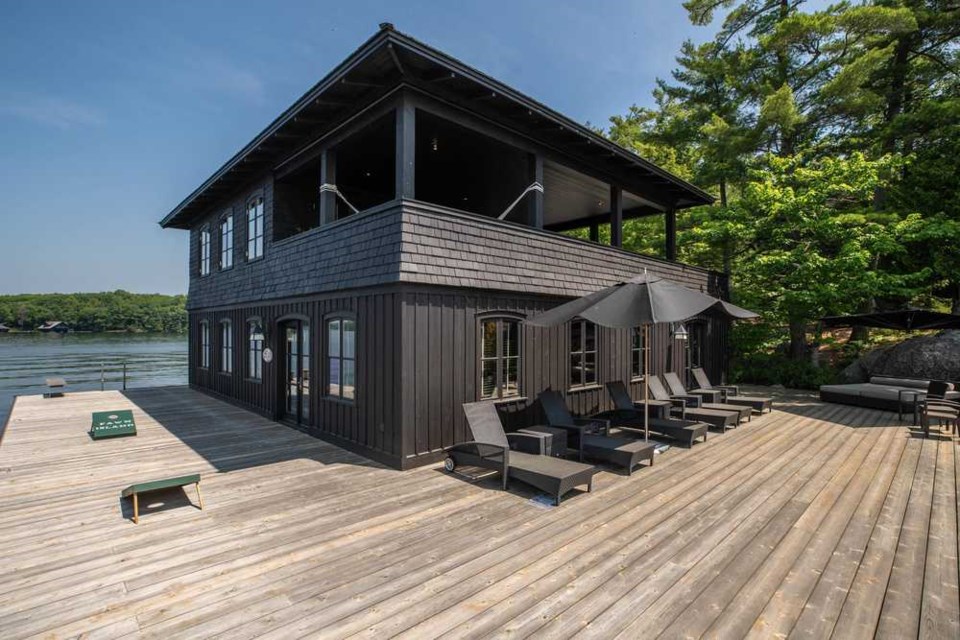 Formerly a dry boat house, "The Canoe House" resides at the water's edge and serves as a link to Muskoka's storied past. Radiating charm and warmth, this enchanting building offers intimate living quarters on the main floor, with a spacious bedroom and ensuite bathroom on the upper level. The Canoe House invites you to embrace the essence of Muskoka living.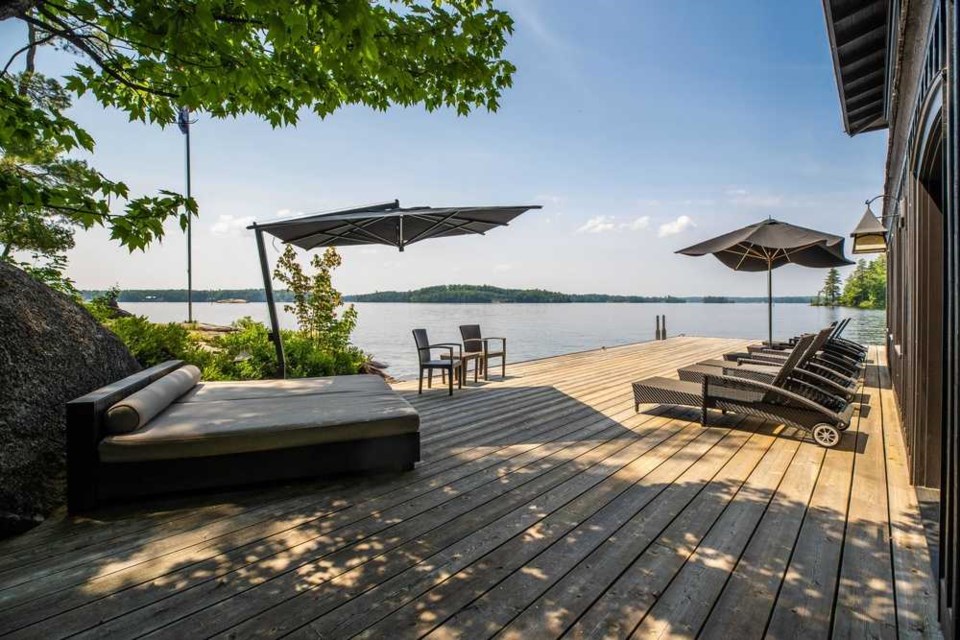 A recently constructed addition, the East Boathouse provides an additional four spacious boat slips, complementing the two slips found in the West Boathouse. Strategically situated to protect against prevailing winds, this boathouse guarantees a safe haven for your watercraft. As an exciting bonus, the magnificent Outlaw gentleman's racer and the 25' Chris Craft Launch are available for purchase, offering the opportunity to enjoy classic boating experiences.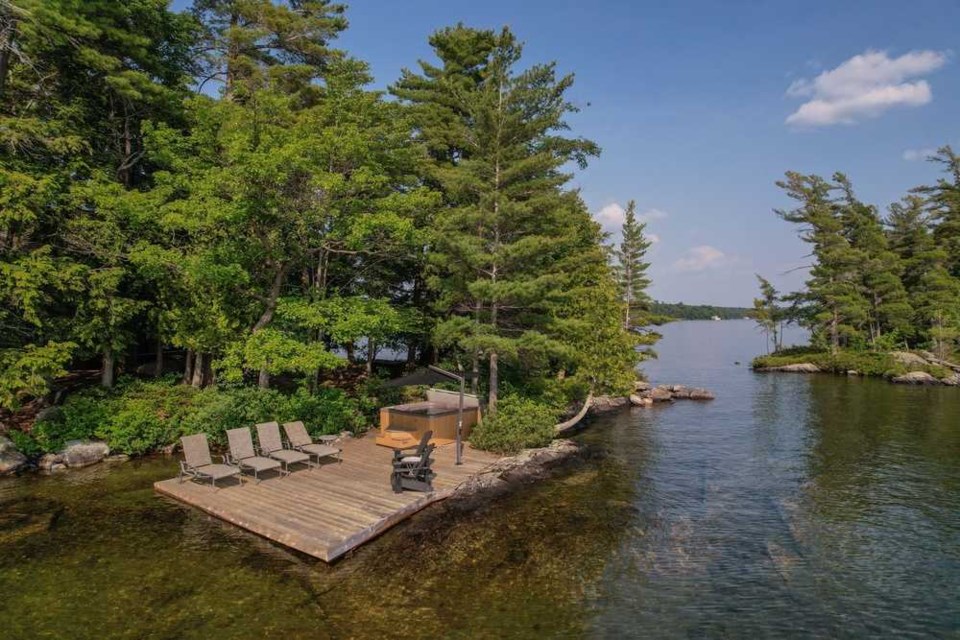 With the purchase of Fawn Island, you will also gain ownership of Birch Islet, a romantic picnic or camping island located immediately south of Fawn. Additionally, a slip for your tender, complete with parking, at Stills Bay Landing is included—an incredible value exceeding $250,000.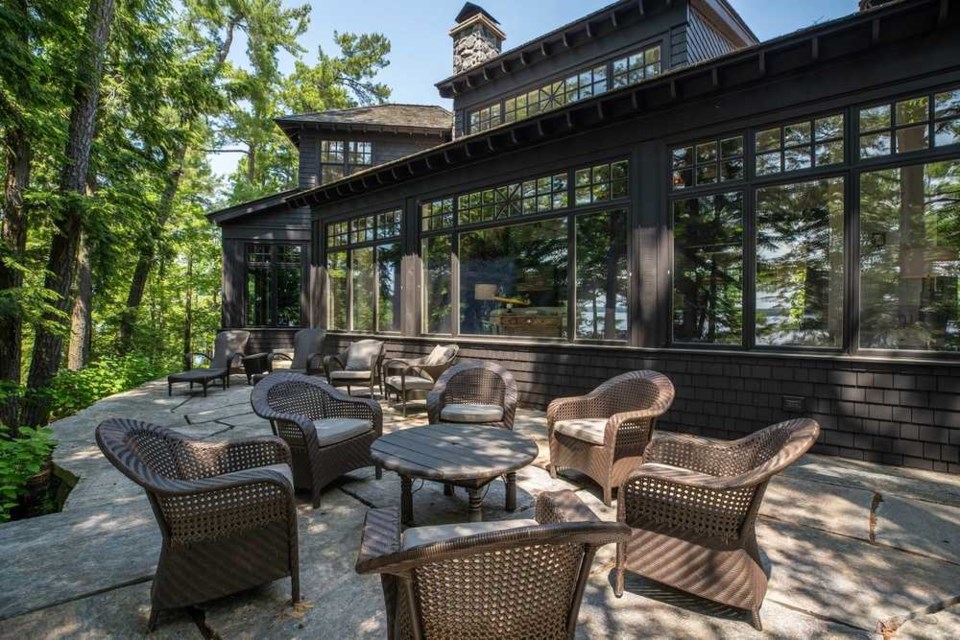 Fawn Island represents the epitome of luxury living in Muskoka, providing a sanctuary where families can create lasting memories for years to come. Immerse yourself in the beauty of this private oasis, embrace the tranquility of the surroundings, and relish the extraordinary lifestyle that Fawn Island offers. This is an opportunity that cannot be missed—an opportunity to own a slice of Muskoka paradise.
Specs: