As the real estate market continues to evolve, prospective buyers are eagerly searching for their next dream home with searches like "cheapest houses for sale" to "luxury homes," gaining in popularity.
But where exactly are curious homebuyers looking to buy? According to a recent blog post by Zoocasa, a real estate website and brokerage, Toronto is the most searched for real estate market in Ontario. Zoocasa then ranked the top ten searched for cities where people want to move and sorted them in order of most to least searched.
Read on to learn about the ten most searched for real estate markets in Ontario and what makes these cities so appealing to potential buyers.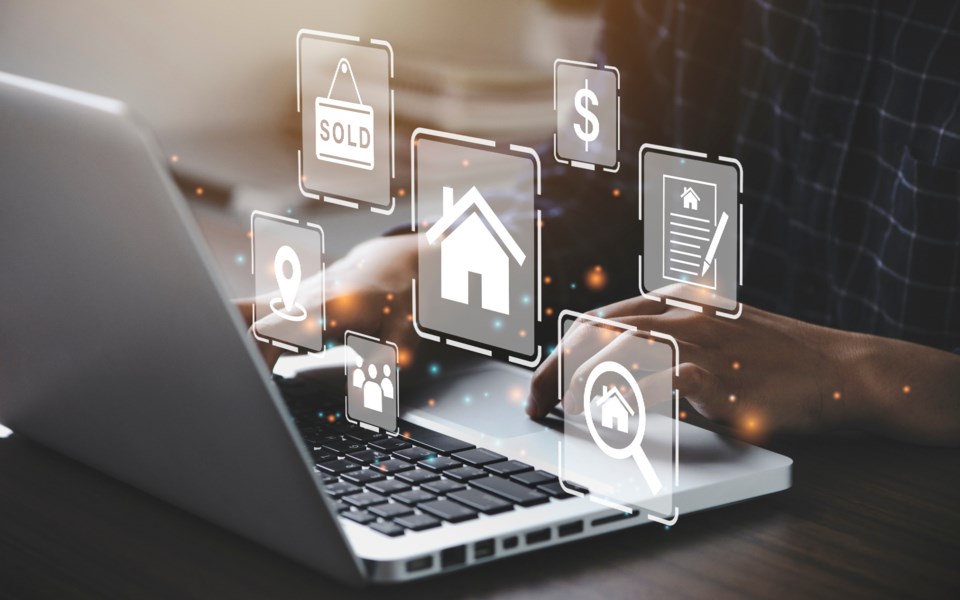 Toronto
Claiming the top spot is Toronto, the provincial capital of Ontario and the largest city in Canada. With its thriving multicultural community, the city has earned a reputation as one of the most ethnically diverse places in the world, attracting visitors from all corners of the globe. Boasting an array of attractions, Toronto is home to iconic landmarks such as the CN Tower and the Royal Ontario Museum, as well as lively entertainment districts such as The Danforth.
But Toronto's appeal extends beyond its tourist hotspots. Shopping enthusiasts can explore the trendy boutiques of Queen Street West or haggle for unique finds in the bustling Kensington Market. The city's culinary scene is equally diverse, with countless restaurants offering cuisine from around the world. As the sun sets, Toronto comes to life with its buzzing nightlife scene, while year-round events and festivals make it a vibrant destination no matter the season.
Average Home Price February 2023: $1,038,434
Oshawa
Located in the Greater Toronto Area (GTA), Oshawa boasts a rich history and culture that residents and visitors alike can appreciate. The city's thriving economy is supported by the automobile manufacturing industry, as well as food processing and healthcare businesses.
For those who love the great outdoors, Oshawa is home to several parks that offer opportunities for hiking, cycling, skating, and fishing. Culture buffs can indulge in the city's many attractions, such as the Parkwood National Historic Site, the Canadian Automotive Museum, and the Robert McLaughlin Gallery. Oshawa even boasts its own scenic harbourfront area, perfect for kayaking or canoeing. With such a diverse range of attractions, Oshawa has something for everyone to enjoy.
Average Home Price February 2023: $770,296
Richmond Hill
Located at the heart of the GTA, Richmond Hill is a bustling city that boasts numerous prominent landmarks, including the picturesque Mill Pond Park and the Richmond Green Sports Centre and Park. Shoppers can indulge in the city's two distinct shopping centres, Hillcrest Mall and Richmond Heights Shopping Plaza.
Richmond Hill's vibrant community is the perfect blend of local businesses, world-class attractions, and breathtaking natural beauty, providing endless activities for visitors and locals alike. From family-friendly hotspots like Canada's Wonderland to the Great Canadian Music Fest, there's always something exciting to do in Richmond Hill. In addition, the city features numerous green spaces that offer ideal picnic spots and stunning views of Lake Simcoe and the surrounding areas.
Average Home Price February 2023: $1,353,361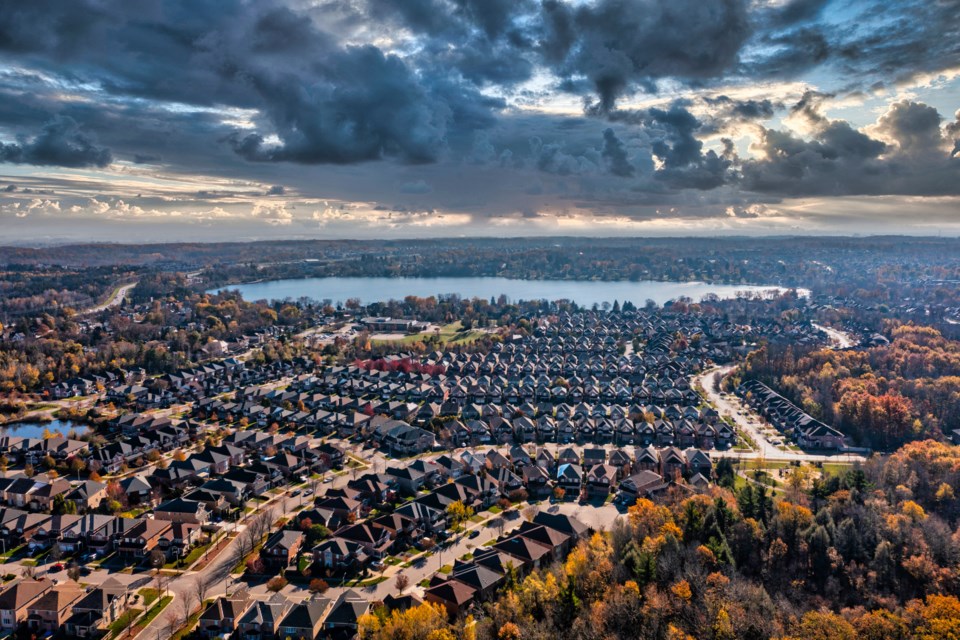 Whitby
Whitby, situated in the eastern part of Durham Region, is a charming town that boasts one of the oldest harbours in Canada. The city's well-preserved heritage district features stunning 19th-century architecture, while the harbourfront area offers an array of attractions, including museums, galleries, restaurants, shops, and a lively marina.
Outdoor enthusiasts will appreciate Whitby's selection of activities, particularly its two stunning beaches that provide visitors and locals with breathtaking views over Lake Ontario. The town also caters to culture buffs with several theatres, such as the musical theatre centre Whitby Lyric Theatre, and live music venues like the historic Opera House. Whitby's vibrant attractions and stunning scenery make it a fantastic place to call home.
Average Home Price February 2023: $988,238
Scarborough
Scarborough, situated in the eastern part of Toronto, is a vibrant city that boasts an expansive waterfront coastline and numerous parks and green spaces. From upscale restaurants and shopping districts to museums, Scarborough offers a plethora of activities for both nature lovers and foodies alike.
Summertime is the ideal season to visit Scarborough, with its many beaches that are perfect for swimming, sunbathing, geocaching, and volleyball. The city also features a variety of cultural activities, such as music festivals, theatre performances, and art exhibits.
Additionally, attractions like Scarborough Bluffs Park with its stunning views of Lake Ontario, the lush Rouge National Urban Park, and the scenic Glen Stewart Ravine Nature Reserve offer breathtaking natural beauty. With its blend of urban sophistication and natural beauty, it's no wonder why so many people search for homes in Scarborough.
Average Home Price February 2023: $1,039,730
Hamilton
Hamilton, situated in the Niagara Escarpment region of southwestern Ontario, is a stunning city that offers an eclectic mix of cultural attractions, quaint historic sites, and modern-day amenities, making it a perfect destination for families.
One of Hamilton's most renowned attractions is its awe-inspiring waterfalls, with the most impressive being Webster's Falls and Tew's Falls, both located within the city limits. Hiking enthusiasts can explore the city's many rail trails, including The Bruce Trail or The Waterfront Trail, or venture just outside the city to find a range of picturesque hiking trails.
Art lovers can explore the city's many galleries, while theatre enthusiasts can attend performances at The Studio Theatre. Additionally, Hamilton's culinary scene is a must-see, with a wide range of local restaurants that offer unique and delicious dining experiences.
Average Home Price February 2023: $800,584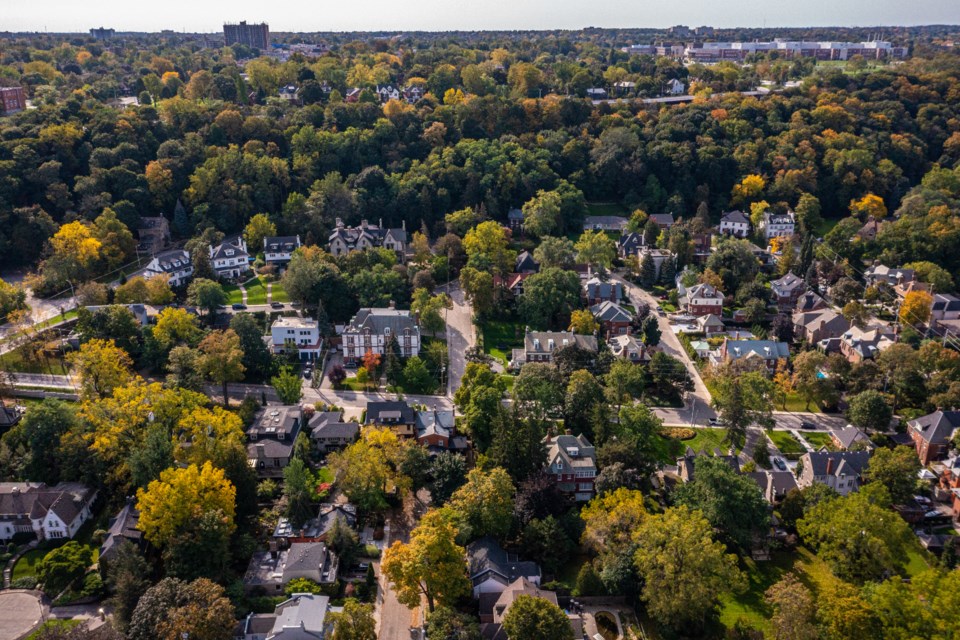 Vaughan
Vaughan is a bustling city that offers a mix of modern amenities, lush parks, and friendly people, making it an excellent place to call home. With a range of cultural and outdoor activities, there's something for everyone in Vaughan.
The city is rich in culture and history, with many local attractions such as the McMichael Canadian Art Collection, Black Creek Pioneer Village, and Boyd Conservation Area. For outdoor enthusiasts, skiing at Mt. St Louis Moonstone Resort or golfing on one of the six Championship Golf Courses are excellent options. Fishing on one of the 14 nearby lakes is also a popular activity. At night, the city comes alive with its vibrant nightlife, offering plenty of restaurants, bars, and clubs to explore.
Average Home Price February 2023: $1,350,161
Brampton
Brampton, a perfect blend of natural beauty, modern amenities and exciting attractions, is a great place to call home. Whether you're attending concerts at The Rose Theatre or exploring the trendy shops and restaurants in downtown Brampton, the city offers a variety of experiences to suit all interests.
Culture enthusiasts will appreciate Brampton's diverse attractions, such as the Peel Art Gallery & Museum, the Flower City Arts Complex, historic landmarks like Bovaird House, and lush gardens like Garden Square and Eldorado Park. Outdoor enthusiasts can explore the Etobicoke Creek hiking trails or cycle along the city's bike paths that link to other communities.
Average Home Price February 2023: $1,028,192
Ajax
Located in the thriving Durham Region east of Toronto, Ajax offers a winning combination of modern conveniences, natural beauty, and endless activities. Nature enthusiasts can explore the area's trails, fish in the nearby river, or take a canoe or kayak out on Lake Ontario.
Culture seekers can enjoy the McLean Community Centre and Theatre Whitby, among many other attractions. Golfers can choose from four scenic courses in the area. Whatever your interests, Ajax has something to offer for everyone, making it a fantastic place to call home or visit for a day out.
Average Home Price February 2023: $1,006,923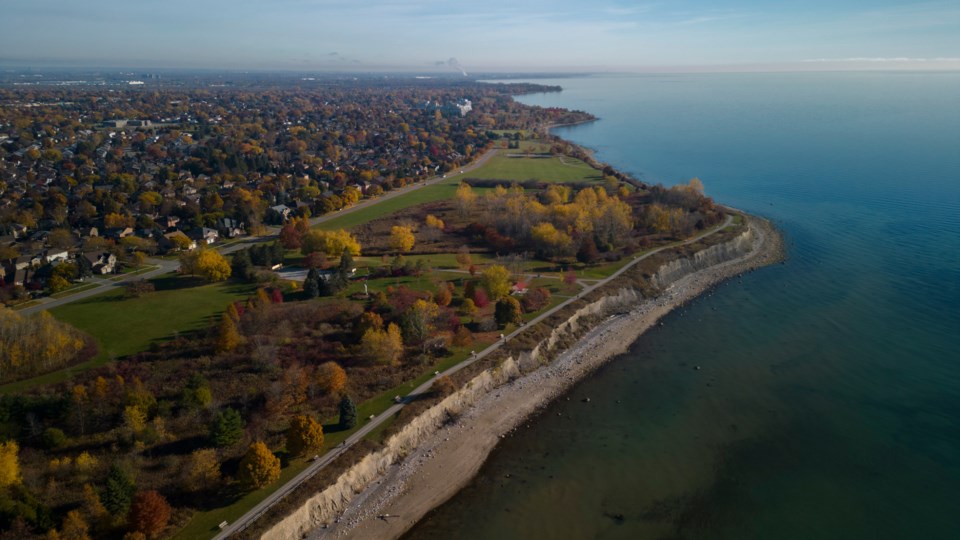 Mississauga
Mississauga is a city that appeals to both locals and visitors alike, thanks to its diverse range of attractions. Whether you're seeking a home that allows you to spend more time in nature or prefer to be on the outskirts of Toronto, Mississauga has something for you.
The city boasts a plethora of cultural sites, such as the Bradley Museum and Pearl Art Gallery, as well as numerous paths that are perfect for hiking or cycling. Nature lovers will appreciate the stunning vistas at Credit Valley Conservation Park or the peaceful ambience of Rattray Marsh Conservation Area.
In addition to offering an abundance of outdoor activities, Mississauga features several neighbourhoods with excellent school districts and secluded areas that provide a private oasis for residents.
Average Home Price February 2023: $1,009,803
The most searched for real estate markets in Ontario: