During an unexpected encounter, a Village Life reader (who has asked to remain anonymous) has captured a series of extraordinary photos of a young moose galloping around a Sault Ste. Marie home.
The encounter with the calf, the reader wrote in an email, is an unusual one for their semi-rural neighbourhood. And although calf moose are seldom seen alone, there were no other family members in sight.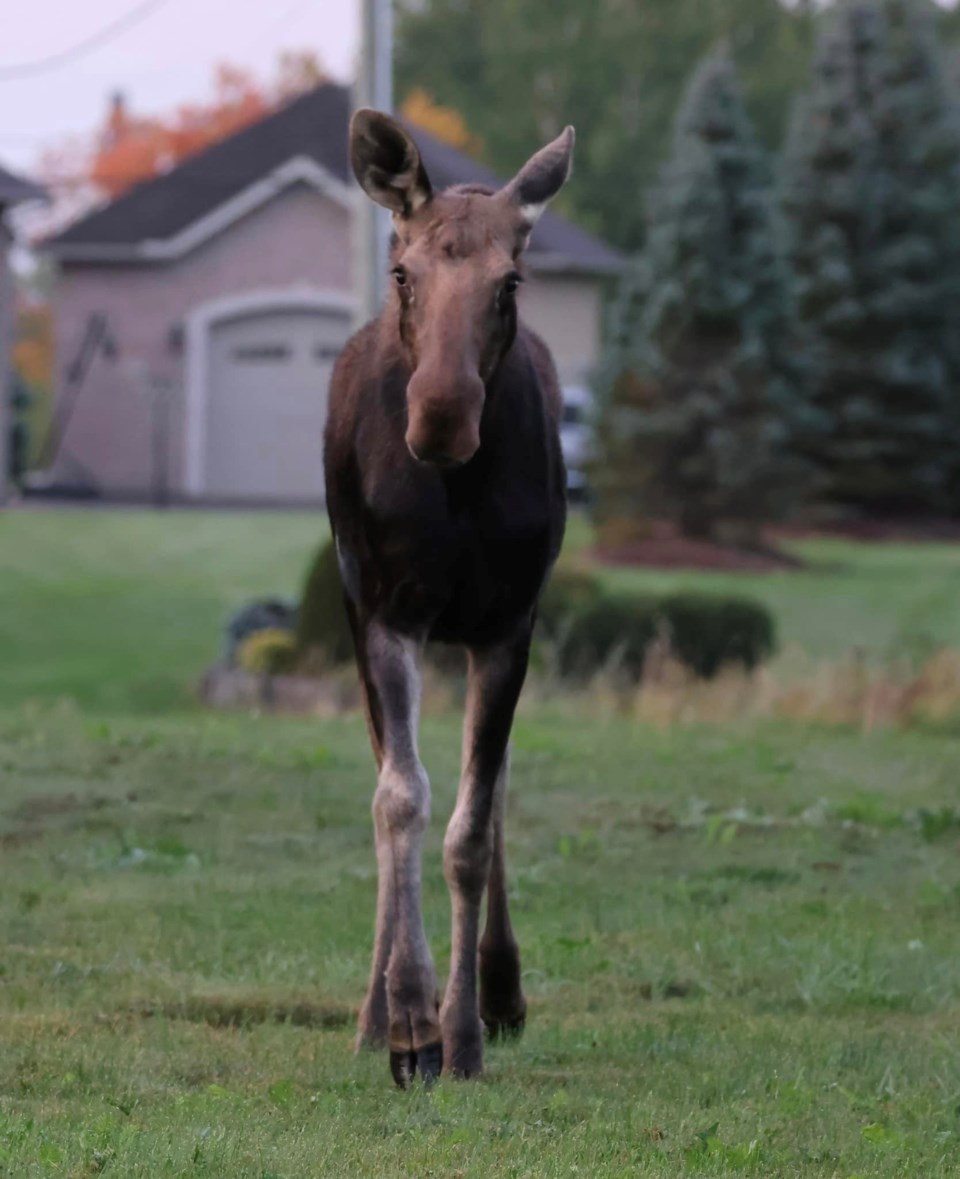 The calf moose seemed unfazed by getting its picture taken.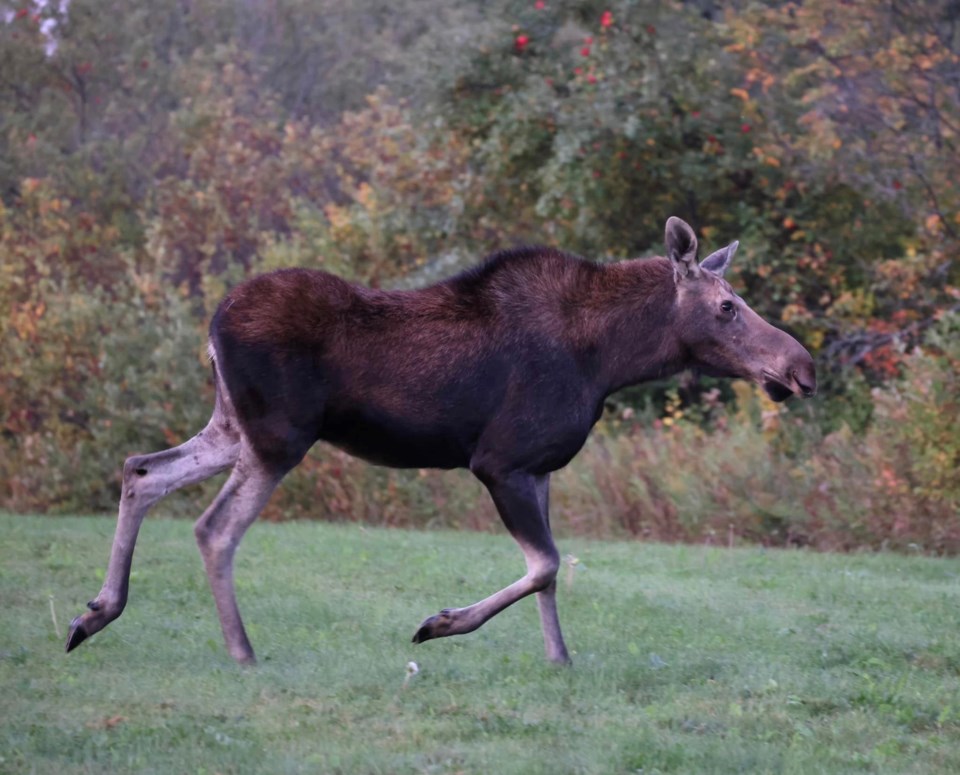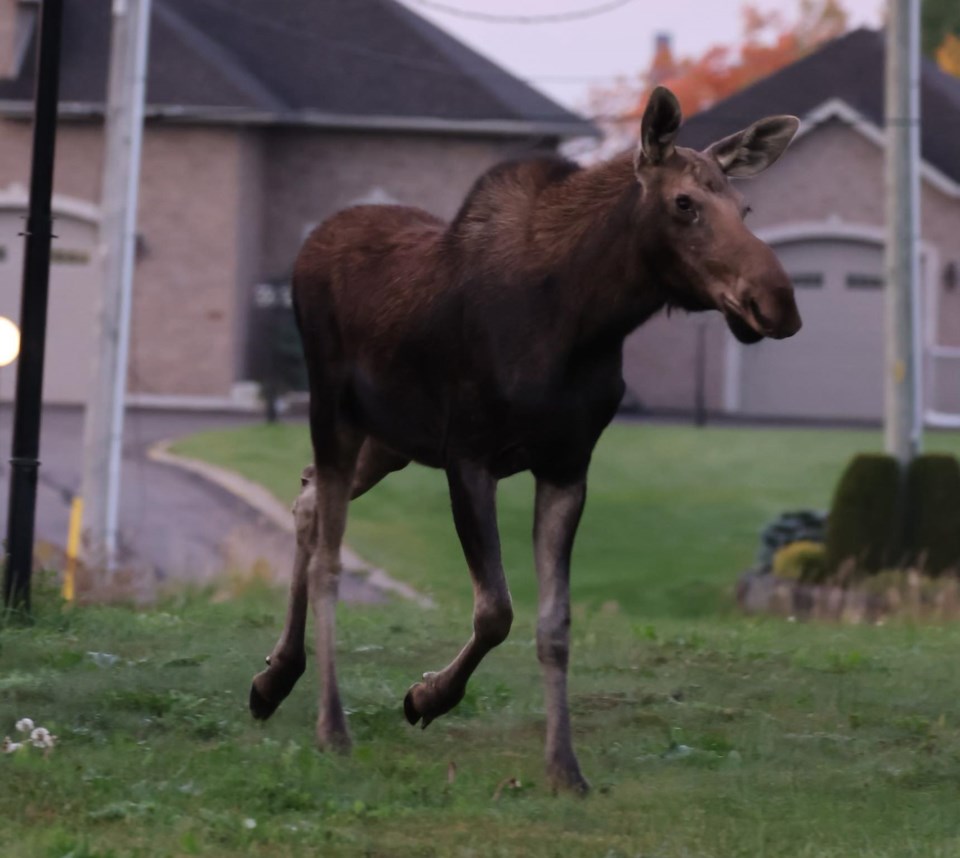 While the primary risk of injury from a moose encounter arises from automobile collisions (approximately 400 motorists are involved in moose-vehicle crashes each year in Canada), like any wild animal, caution should be taken if you come across one.
As previously reported, there have been cases of moose attacks in Canada. One attack was famously caught on camera nine years ago in Smithers, British Columbia where a pregnant cow kicked a woman walking down the street.
Have an incredible animal photo or video to share? Submit it to

[email protected]

along with a brief description for a chance to be featured on Village Life!