It's a skater's dream: an icy trail, winding through picturesque winter landscapes on top of a mountain.
This winter, you can embark on an enchanting winter journey at Blue Mountain with the extraordinary Woodview Mountaintop Skating experience.
Nestled atop the picturesque mountain, this 1.1 km skating trail offers a unique and captivating adventure for all and is easily accessible via Scenic Caves Road.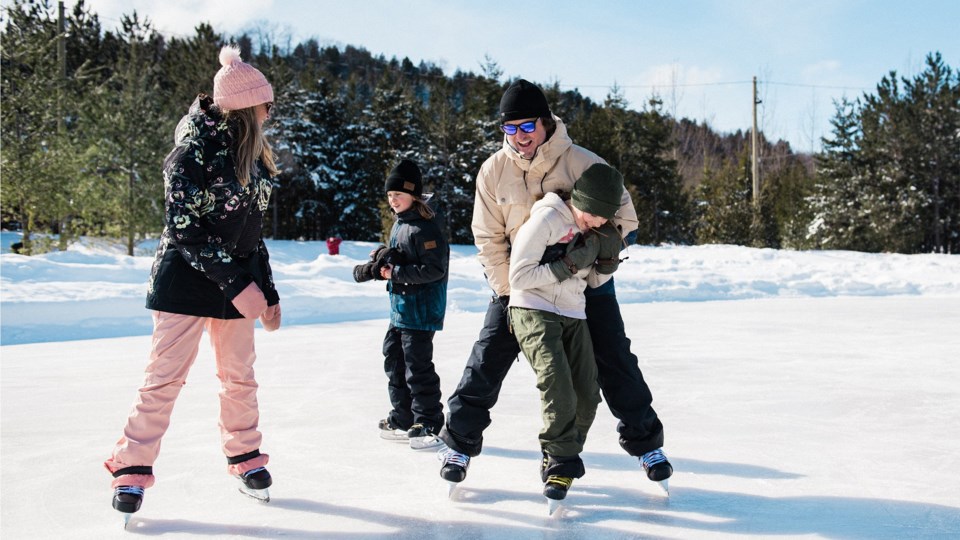 Regardless of your skill level, skaters can enjoy two hours of access to this magical winter wonderland.
As you glide along the trail, surrounded by snowy evergreens, be mesmerized by the panoramic views of the Niagara Escarpment and Georgian Bay.
The best part? This experience is not limited to daylight hours—Blue Mountain takes the adventure to new heights with night skating.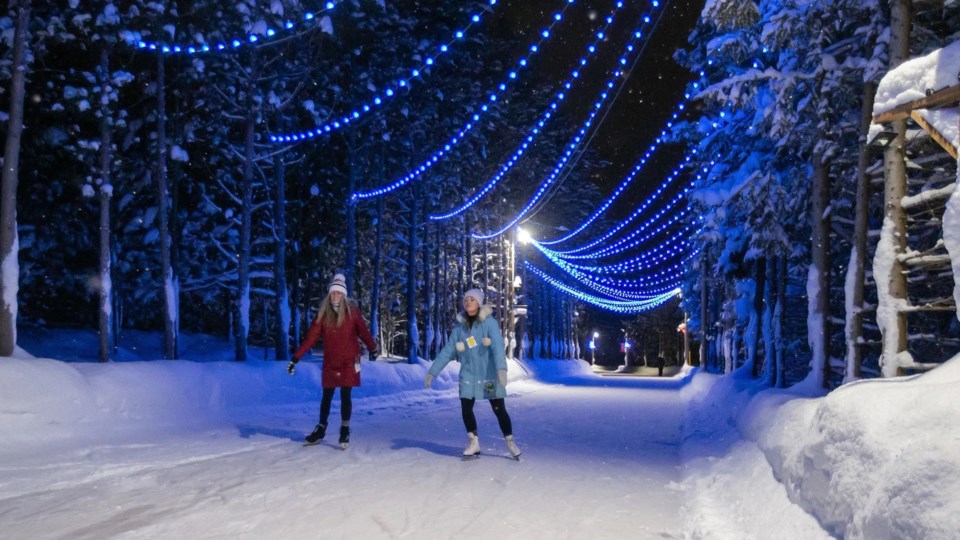 As the sun sets, the trail comes alive with the warm glow of hundreds of tiki torches during the "Light Up the Night" event. Immerse yourself in the magic of thousands of interactive lights, guiding your way through this enchanting winter landscape.
After your skate, unwind and warm up with a comforting cup of hot chocolate, savouring the beauty of Blue Mountain.
While the opening date is weather-dependent, with Blue Mountain's general opening set for December 7th, anticipation is high for the Woodview Mountaintop Skating to commence in the following weeks.
Access to this winter wonderland is granted exclusively through the purchase of a Play All Day ticket. The Play All Day ticket not only opens the door to the Woodview Mountaintop Skating adventure but also provides unlimited single-day access to various winter attractions and activities.
Skate rentals are available on-site, ensuring a seamless and delightful experience for all visitors. Get ready to embrace the thrill of gliding through a snowy paradise at Blue Mountain's Woodview Mountaintop Skating—a winter adventure like no other.