Someone pass us a tissue, please!
A wave of melancholy is sweeping over Canada as the beloved Kleenex has announced its tearful departure from the Canadian market.
But as you prepare to bid adieu to those tissue boxes, fear not, as Kimberly-Clark's other brands will still be there to dry those tears.
Additionally, Kimberly-Clark, the parent company, assures that a variety of their other well-known brands like Cottonelle, Viva, U by Kotex, Poise, Depend, Huggies, Pull-Ups, and Goodnites will remain accessible to Canadian consumers.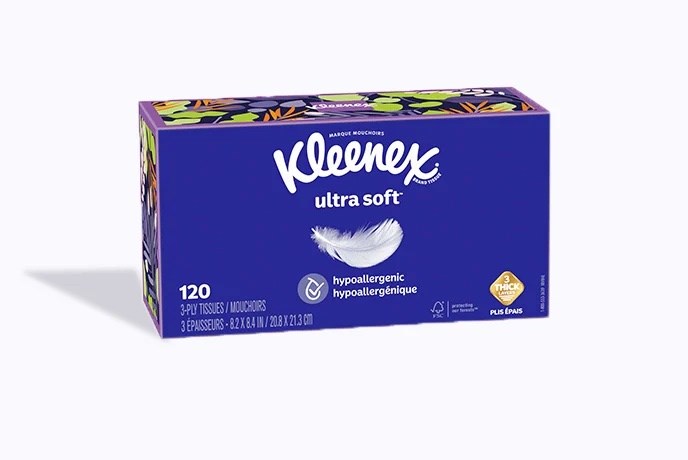 Kleenex posted a farewell message on its website as well.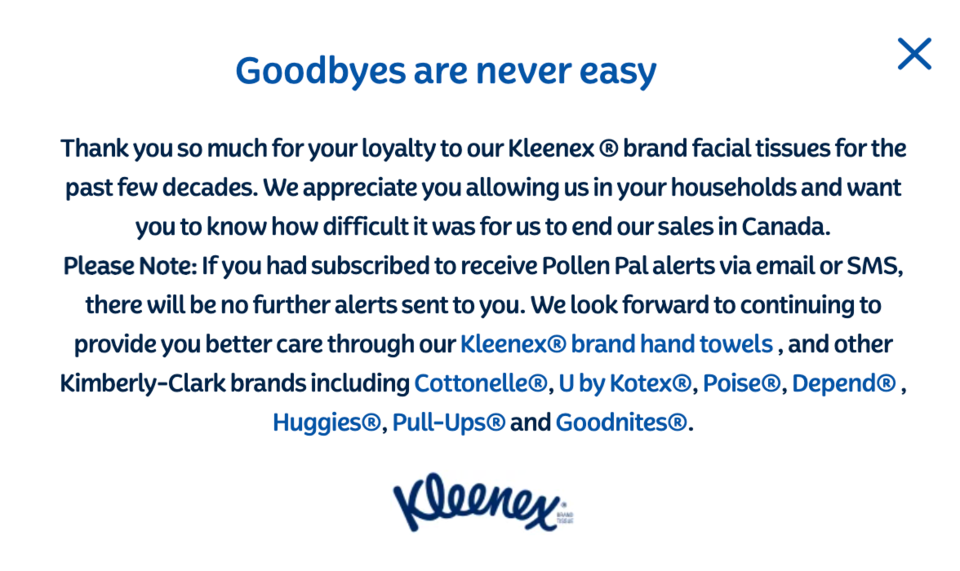 "Thank you so much for your loyalty to our Kleenex brand facial tissues for the past few decades," the message reads.
"We appreciate you allowing us in your households and want you to know how difficult it was for us to end our sales in Canada."
Kleenex tissue is just the latest brand to leave the Canadian market.
In February, Nestlé Canada said it would end sales of its frozen food products, while several popular snack brands, including Little Debbie baked goods, Bagel Bites, and Bugels Corn Chips were also recently discontinued in Canada.