Fall is a magical time in Ontario when our sprawling forests and green spaces transform into a mesmerizing gradient of warm reds, oranges, and yellows.
Late September through mid-October is the golden window for a scenic road trip combining "leaf peeping," cherished moments with loved ones, and the joy of discovering new corners of our province.
From the sparkling lake shores of Muskoka to Algonquin Park, bursting with life and history, these routes promise breathtaking views and fun for the whole family. Here are ten must-see destinations to catch nature's paintbrush in full swing.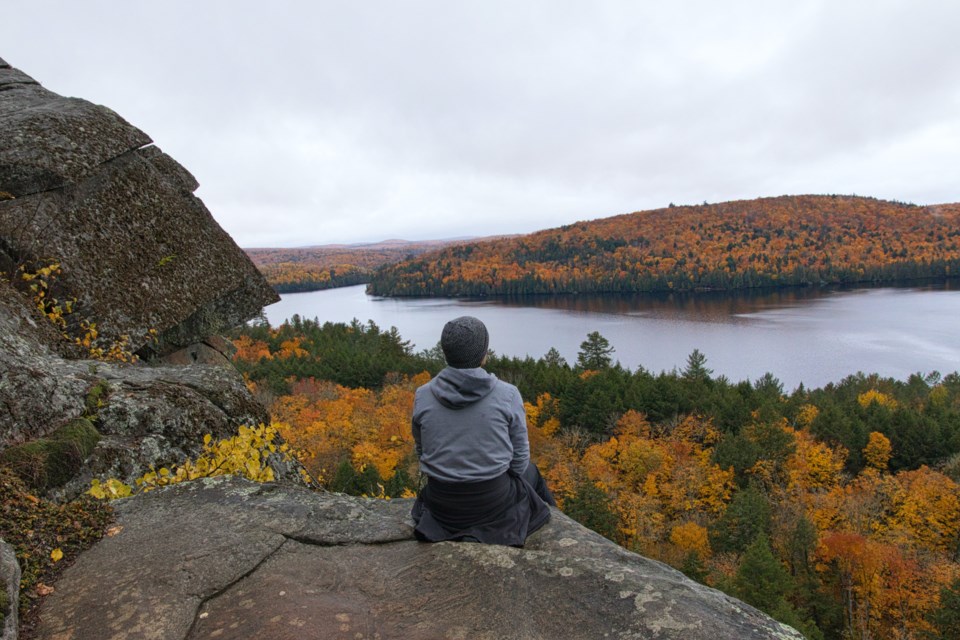 1. Algonquin Provincial Park:
Roughly 262 kilometres north of Toronto, Algonquin Park is the oldest provincial park in Canada, dating back to 1893. From plants, fish, reptiles, mammals, and birds, it's home to various ecosystems, including maple forests that burst into vibrant colours during the fall, making it the ultimate fall road trip destination.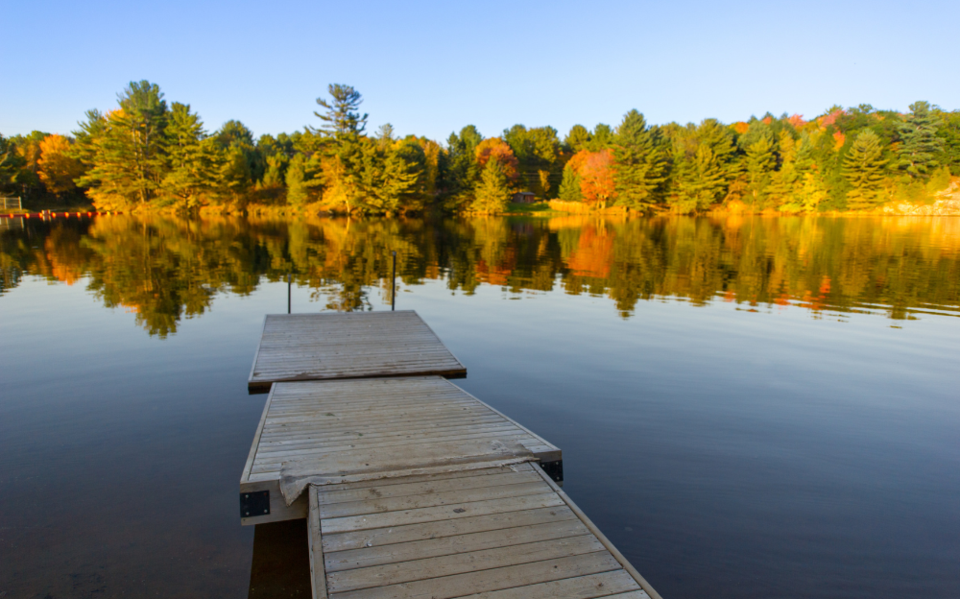 2. Muskoka Region:
Muskoka has been a popular vacation destination for over a century. The area is characterized by its beautiful lakes, charming cottages, and vibrant autumn foliage, just a quick 200-kilometre trip north from the GTA.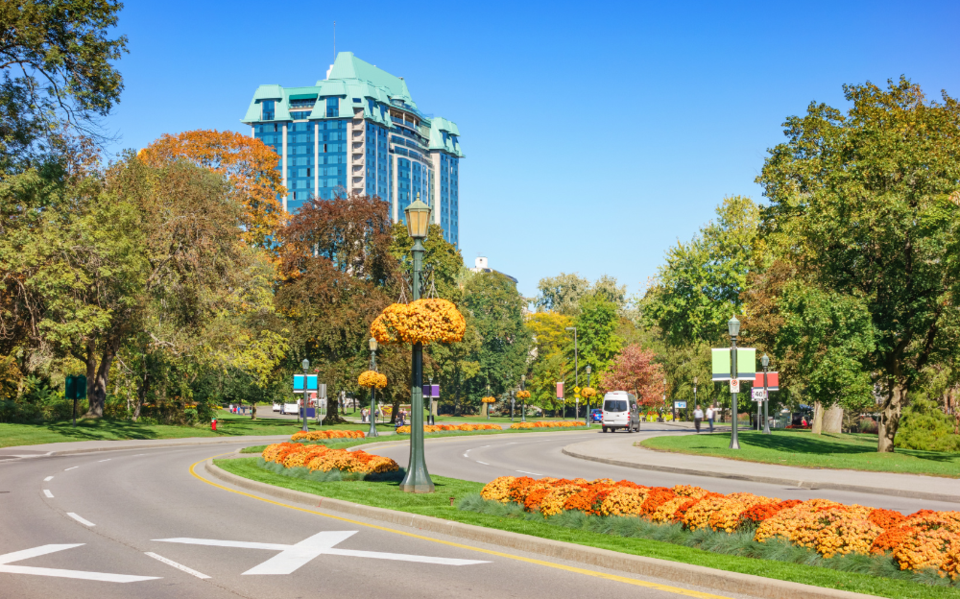 3. Niagara Parkway:
The Niagara Parkway is a fall drive destination you don't want to miss. It stretches along the Niagara River, connecting Niagara Falls to Niagara-on-the-Lake. Approximately an hour and a half from Toronto, the parkway boasts stunning views of the river, gorge, and surrounding vineyards.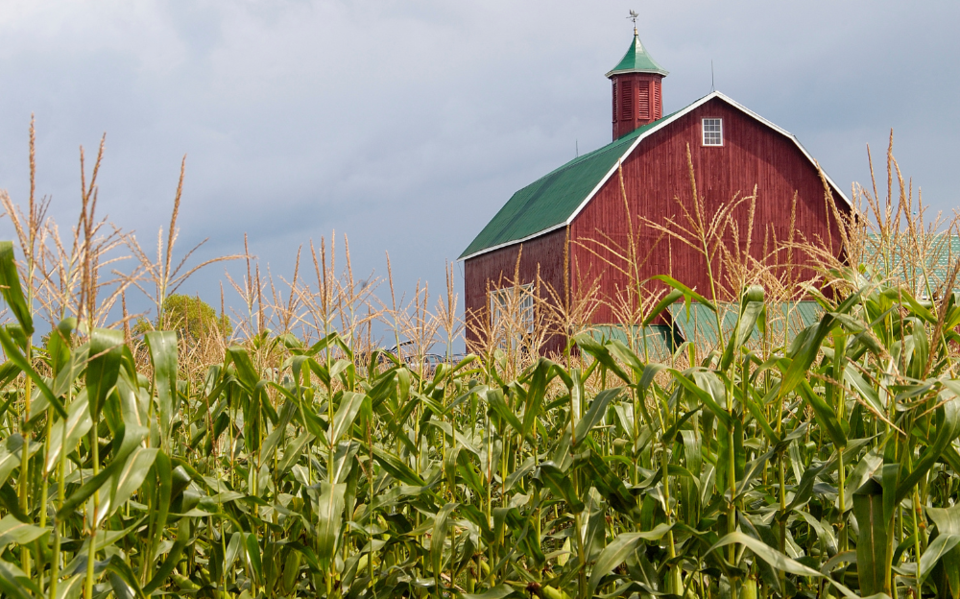 4. Prince Edward County:
Often referred to as the "Napa of the North," Prince Edward County is home to numerous wineries you'll want to make time for on your scenic fall road trip to the county. Besides wine, the whole family will swoon over the scenic countryside and Lake Ontario shoreline. If you're heading to PEC, budget a few hours from Toronto or consider an overnight stay.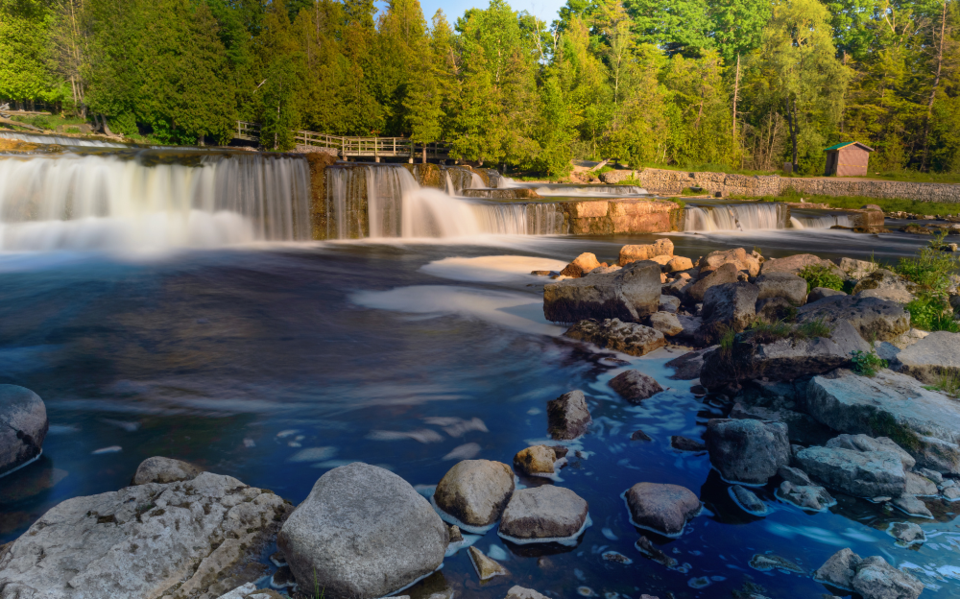 5. Bruce Peninsula National Park:
For a fall drive with a serious wow factor, look no further than the Bruce Peninsula—known for its dramatic cliffs, clear blue waters, and diverse flora. The park's iconic Grotto is a must-visit natural cave formation near the shoreline that swimmers flock to every summer. If you travel there early enough this fall, you just may be able to take a dip on a warm fall day! This destination is a slightly longer four to five hours from the Toronto area.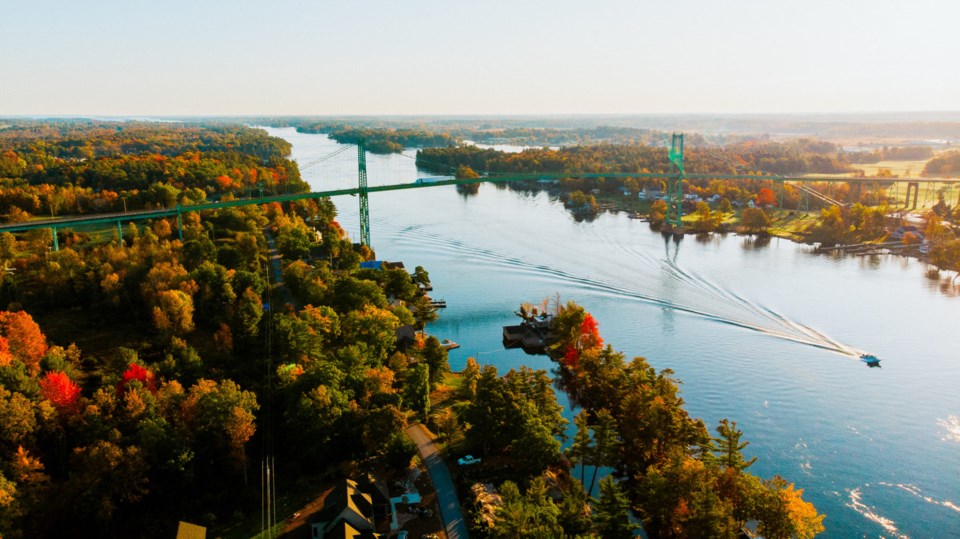 6. Thousand Islands Parkway:
In a world where embellishments are the norm, you'll be surprised to learn that The Thousand Islands region has over 1,800 islands! A fantastic choice for a fall road trip, the Parkway offers picturesque views of these islands and the St. Lawrence River, both incredibly stunning in autumn.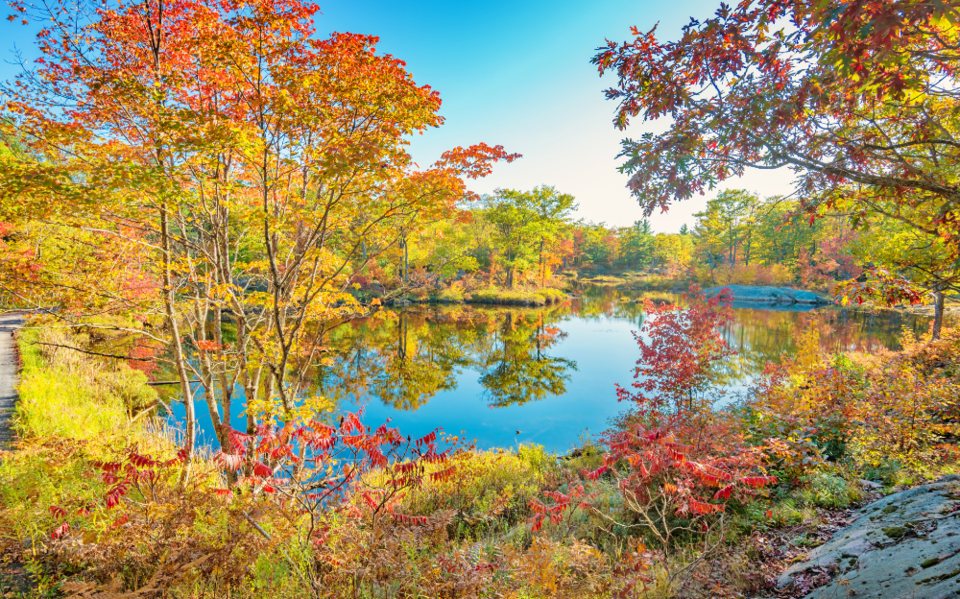 7. Kawartha Lakes:
Fun fact: The Kawartha Lakes region is home to over 250 lakes, making it a popular destination for boating and fishing enthusiasts. If you choose the Kawarthas for your fall adventures, many boat rental places remain open (try Buckeye Boat Rentals and Eganridge Resort). The calm waters and heavily wooded landscapes are truly captivating in the fall, so pack a waterproof phone holder for all the Instagrammable views.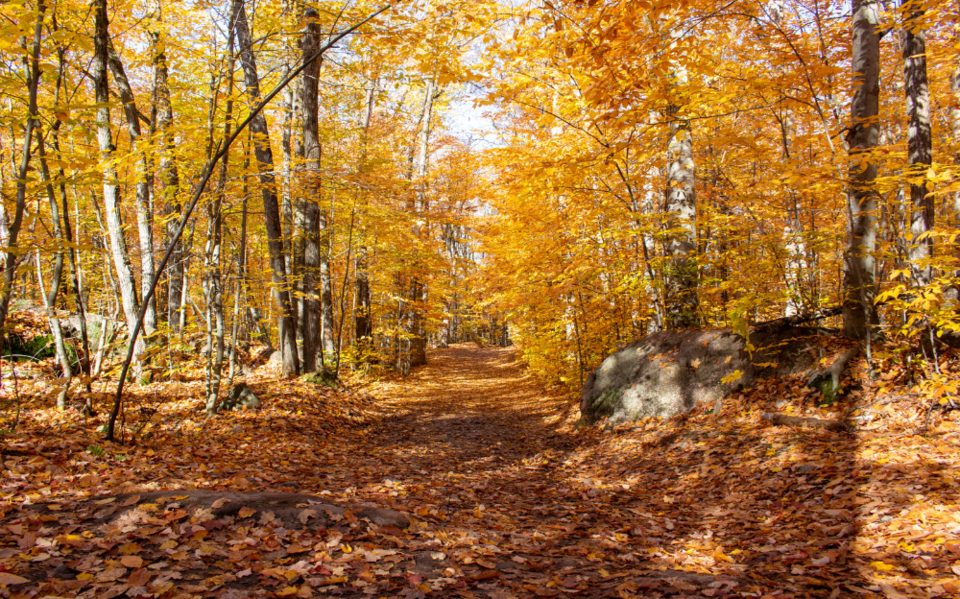 8. Gatineau Park:
While Gatineau Park is in Quebec, it's just a 20-minute drive from Ottawa. The park is famous for its stunning fall foliage, with Sugar Maple trees stealing the show, but it is also popular with locals and visitors alike for its lakes, beaches, wildlife, and hiking trails.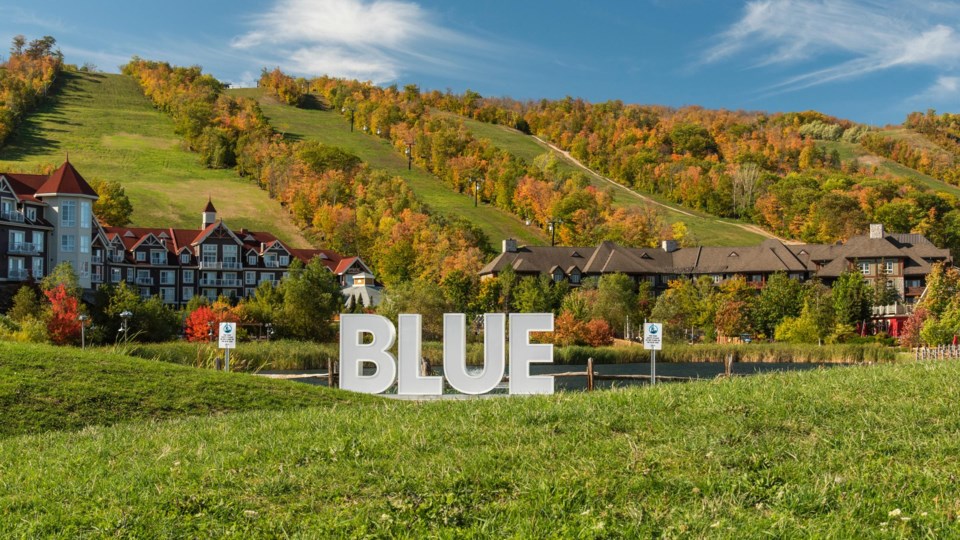 9. The Blue Mountains:
You may know it as "Blue Mountain," but "The Blue Mountains"—as the town is technically named— are part of the Niagara Escarpment, and the region is a popular destination for outdoor activities like hiking and skiing. In the fall, the landscape is ablaze with breathtaking fall colours you can enjoy from just about anywhere—we suggest taking it in from an apple orchard or local winery.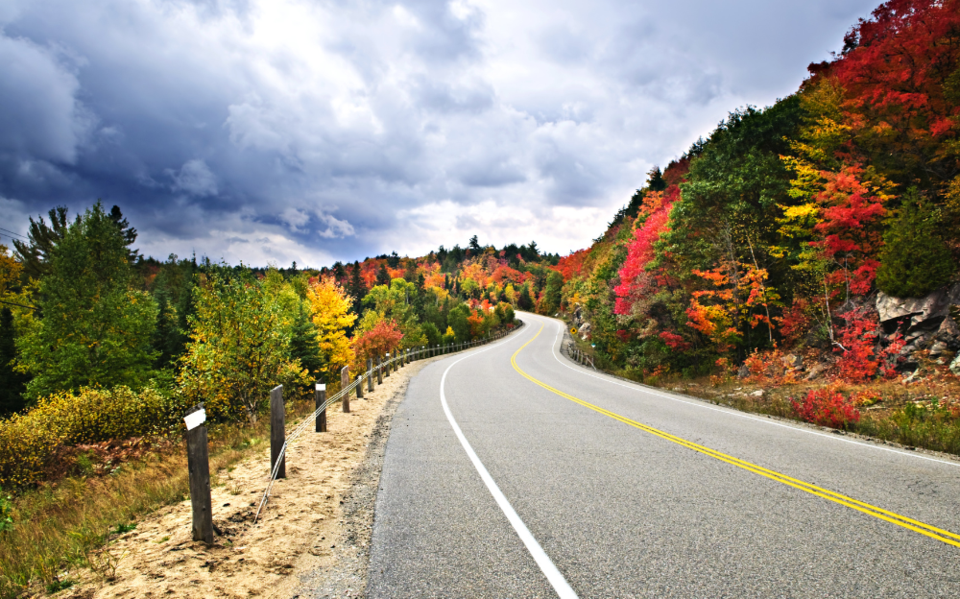 10. Highway 60 Corridor (between Huntsville and Whitney):
This stretch of highway within Algonquin Park will leave you slack-jawed, thanks to the generous display of seemingly endless fall foliage. About three hours north of Toronto, The Highway 60 Corridor is one to add to your fall drive list due to how famous it is for its "leaf peeping" opportunities.
All that's left to do is to prepare a playlist with something on it for everyone and some delicious snacks! Drive safely and enjoy your scenic fall drive.