Renowned as a haven for nature enthusiasts, Ontario is a land blessed with a magnificent network of rivers and waterways, complementing its impressive collection of over 250,000 stunning lakes.
These rivers have long served as the original highways for the First Peoples, explorers, traders, and settlers, and continue to captivate outdoor adventurers to this day. Drawing from the expertise of Destination Ontario, we present to you 10 iconic rivers in Ontario that every passionate paddler should explore at least once in their lifetime.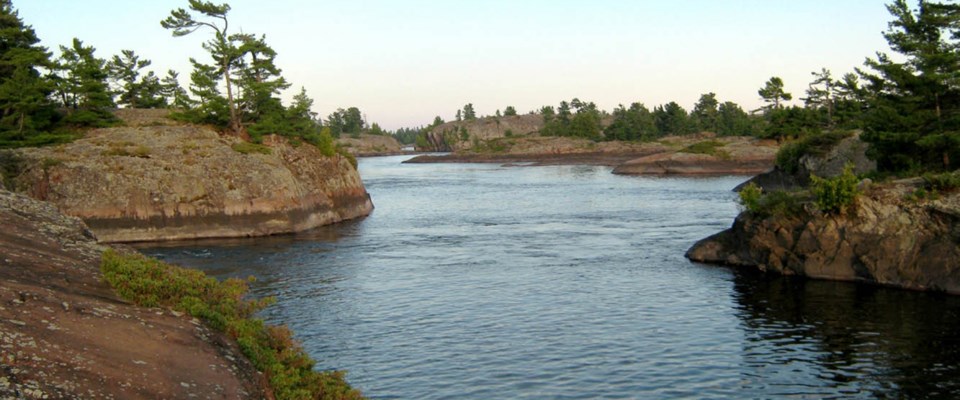 French River: Navigating History and Rapids
The French River, the first Canadian river to receive the historic designation as a national Heritage River, spans 110 kilometres and connects Lake Nipissing in the east to Georgian Bay in the west. This iconic waterway was once a vital route for Indigenous peoples, fur traders, and explorers. Today, it offers thrilling rapids, abundant wildlife, excellent fishing, and top-notch lodges and campsites. Black Feather provides canoe rentals and fully guided voyages suitable for all skill levels.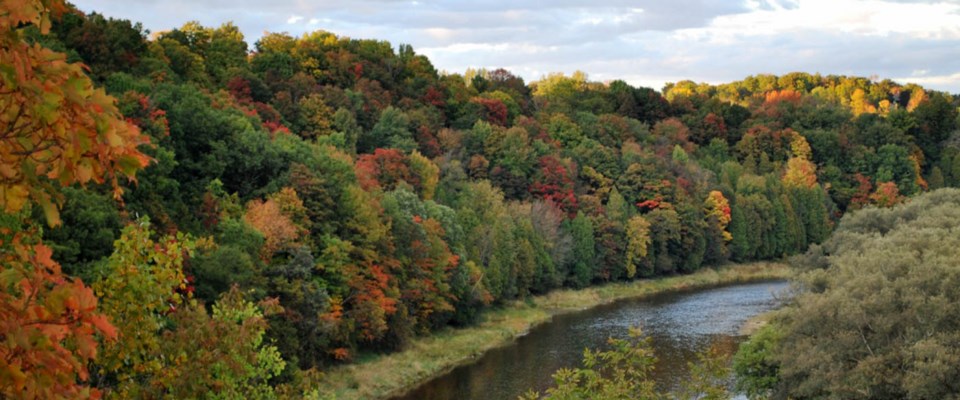 Grand River: Scenic Beauty and Quaint Charm
The Grand River, the largest watershed in southern Ontario, stretches almost 300 kilometres from Grey County to the north shore of Lake Erie. Recognized as a Canadian Heritage River System, it winds through picturesque towns and communities, including the captivating Elora Gorge and rapids. The section between Grand Valley and Paris is a popular spot for canoeing, with pastoral scenery reminiscent of a 19th-century landscape painting. Canoeing The Grand, Grand River Rafting, and Grand Experiences Canoe & Kayak Outfitter offer a range of guided trips suitable for all ages and skill levels.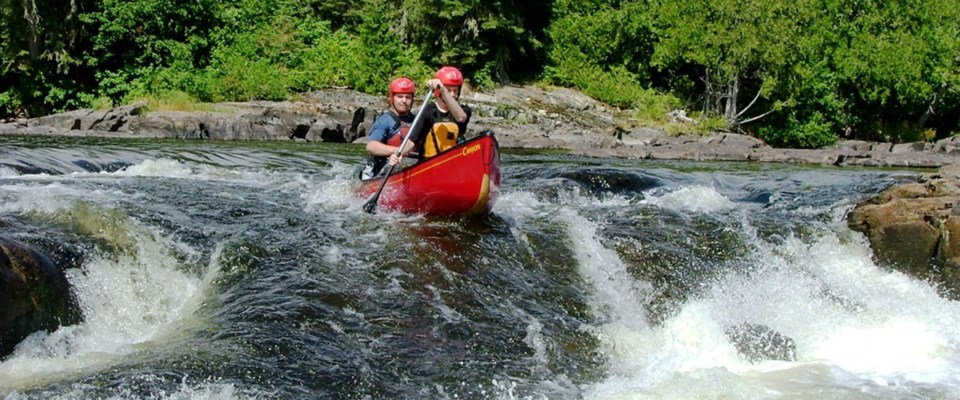 Missinaibi River: Unparalleled Wilderness Adventure
The Missinaibi River, spanning over 700 kilometres, offers a remarkable paddling adventure. The river's name, derived from Cree, means "pictured waters," alluding to the ancient rock pictographs found along its shores. Only experienced paddlers with advanced skills should tackle this unbridled waterway. MHO Adventures provides fully outfitted and guided trips for an unforgettable experience.

Saugeen River: Tranquility and Rainbow Trout
Flowing gently from Osprey Wetland Conservation Lands for 160 kilometres to meet Lake Huron at Southampton, the Saugeen River meanders through scenic farmland and mixed forests. This idyllic river way is perfect for beginners, offering peaceful flat water paddling and exceptional rainbow and trout fly fishing opportunities. Thorncrest Outfitters in Southampton and Outer Vision Adventure Tours provide rentals, shuttle services, and guided trips.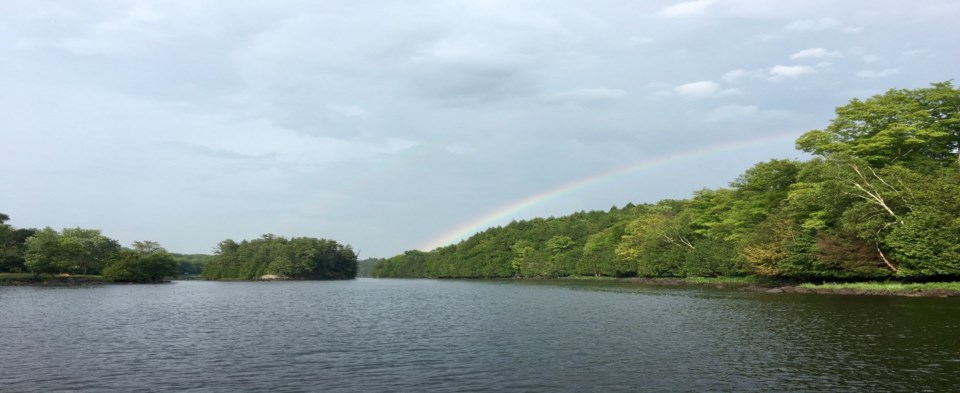 Madawaska River: From Lumbering Heritage to Whitewater Excitement
Originating in Algonquin Park, the Madawaska River winds its way 230 kilometres east to Arnprior, where it joins the Ottawa River. This historic waterway played a crucial role in the lumber industry, transporting felled logs downstream. Today, it presents both thrilling whitewater sections at Palmer Rapids and serene flat water stretches, particularly between Griffith and Burnstown. Mad River Rentals and Madawaska Kanu Centre offer outfitting, rentals, and guided trips.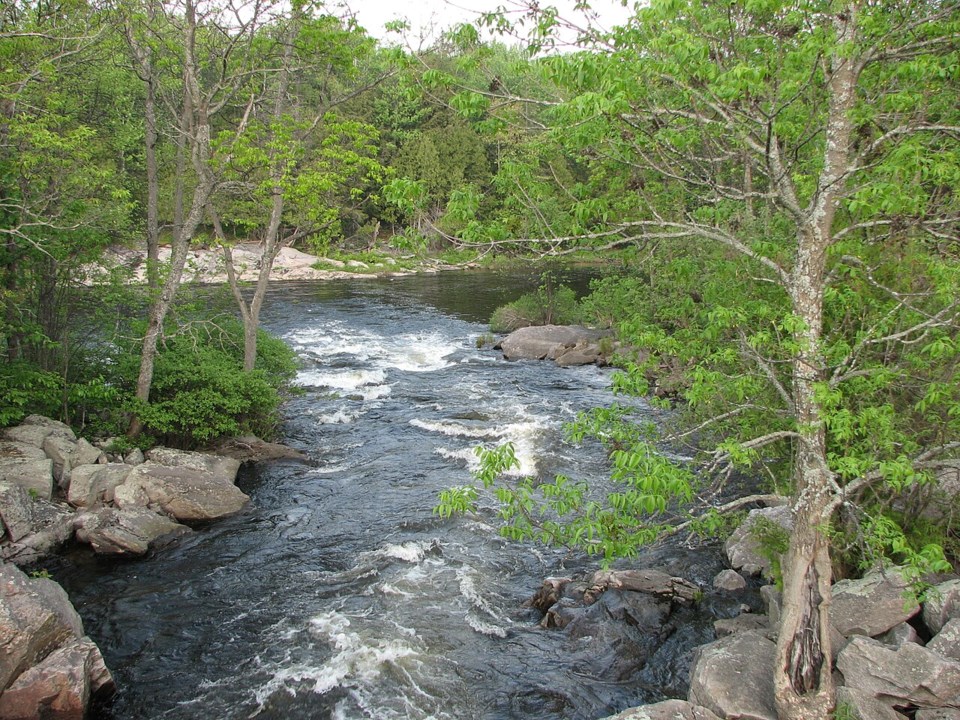 Magnetawan River: Swiftly Flowing Adventure
Translated as "swiftly flowing waters" in Ojibwa, the Magnetawan River runs 175 kilometres westward from Magnetawan Lake in Algonquin Provincial Park to Georgian Bay. With over five sets of rapids and falls ranging from class I to class III, the river requires portaging and rewards paddlers with breathtaking scenery of tall pines and rocky shores. Quiet Bay Lodge and Black Feather provide paddling packages and outfitted trips.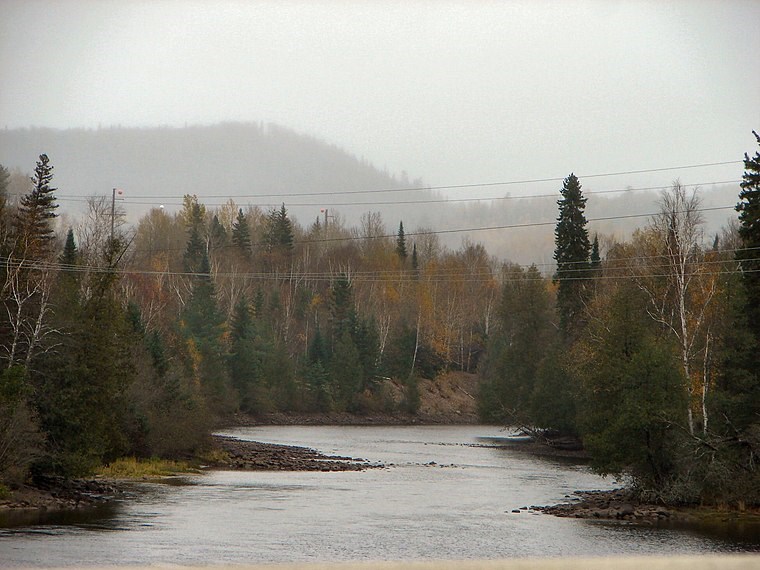 Michipicoten River: Exploring Nature's Annals
Flowing 113 kilometres from Dog Lake to Lake Superior's eastern shore at Wawa, the Michipicoten River is a living testament to Ontario's ecological and historical legacy. This river served as a vital canoe route for Indigenous peoples and fur traders. Naturally Superior Adventures, in collaboration with Rock Island Lodge, offers guided and self-guided day trips along the river, with comfortable lodge or campsite accommodations.
Turtle River: Mystique, History, and Pristine Beauty
For those fascinated by rocks, history, and remote wilderness, a journey along the Turtle River in Turtle River Provincial Park is a must. Paddlers can expect to encounter ancient pictographs, the magnificent three-story log castle of White Otter Lake, and awe-inspiring rugged landscapes along this backcountry canoeing adventure. Brown's Clearwater West Lodge and Branch's Seine River Lodge provide guided tours and canoe outfitting.

Spanish River: Legends, Rapids, and Natural Beauty
Traversed by the Ojibwe, French fur traders, and the famous English adventurer and conservationist Grey Owl, the Spanish River stretches 338 kilometres from its source to the North Channel on Georgian Bay. This legendary waterway offers a range of routes with fast-moving water, swifts, and class I and II rapids, ideal for intermediate-to-advanced paddlers. Spanish River Outfitters supplies gear and shuttle services.

Lady Evelyn River: Wilderness Exploration in Temagami
Located in Lady Evelyn Smoothwater Provincial Park, the Lady Evelyn River showcases the untamed beauty of the Temagami area. This wilderness waterway, accessible only by water or floatplane, features cascades like the impressive Helen Falls, along with old-growth pine forests and pristine lakes. Smoothwater Outfitters and Lodge and Temagami Outfitting Co. offer guided or outfitted canoe trips for adventurers with advanced skills.
Embarking on these river adventures requires thorough preparation and planning. Prioritize safety by researching water levels, portage routes, weather forecasts, and essential gear.