There are some combinations that are so perfect together it's hard to imagine them ever being apart.
Popcorn and a movie, peanut butter and jam, s'mores around a campfire, and cracking open a refreshing, cold beveragino on a long weekend.
Here, we're celebrating some of the best locally-produced hard and soft seltzers. And because we know you're already familiar with the heavy hitters named after lifestyles and animal paws, we're highlighting some lesser-known Ontario brands that you'll want to toss in your cooler for a fun flavour twist—and conversation starter.
Stick around sober-curious ones, we've got plenty for you too.
Hard Seltzers
Tart meets sweet in this lightly-spiked drinkable treat. Made with real cane sugar and actual fruit, the seasonal sipper is also a great addition to mixed cocktails thanks to its pretty pink hue. Plus, when you discover that it's your summer go-to, you can supersize it with their 5-litre "Big Banger" size and show up a hero to all your summer gatherings.
Available at the Beer Store.
What screams summer more than key lime pie? Now you can sip this summery dessert for a fraction—just 2 grams—of the sugar content! But if key lime isn't your vibe, try one of the many other flavour combinations concocted out of their Ayr Ontario farm distillery. And yes, they're all as gorgeously packaged as this one.
Orders for delivery and pickup are available through their website.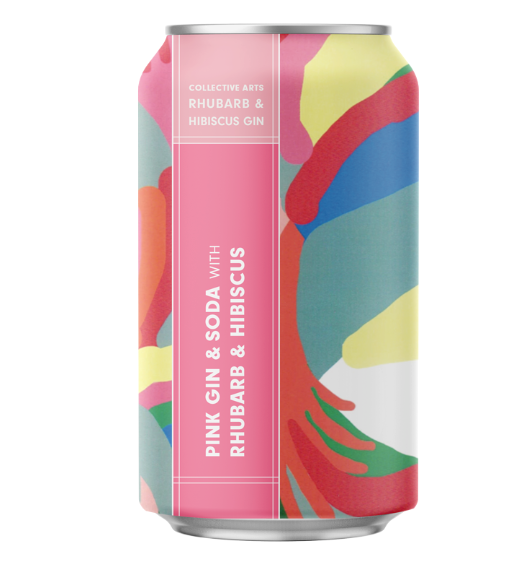 Refined-palate foodies, this one's for you. A rhubarb & hibiscus-infused gin mixed with aromatics like cloves, cinnamon, and black pepper yield a canned cocktail that's at once spicy, sweet, and refreshing—a true work of art. The labels celebrate artists' work from around the world, which you can read up on—and support—on their website. And be sure to visit their Hamilton- and Toronto-based breweries, which are open to the public.
Available at their breweries and same-day delivery via their website.
High-quality vodka, real juice, and sparkling water are the only three ingredients you'll find in these spiked seltzers created by two Toronto friends who wanted a "better-for-you" option for themselves and their friends—and this Watermelon Lime flavour doesn't disappoint. A must-have for all your summertime picnics, beach days, and cottage weekends, it also comes in a bright lemon flavour.
Available at the LCBO.
Zero-Proof Seltzers
Spiked iced teas are the next frontier of canned cocktails and while they aren't technically "hard seltzers", this one by Genuine Tea is sparkling, so we say it's close enough. Made with Sencha tea and fresh lemon and sliced ginger, this hand-crafted tea is the perfect hot-day refresher.
Available through their website.
You'll up the fun factor just by asking to be passed a Geez Louise this long weekend, but when friends ask, "What's that you got there?", you'll really blow their minds when you explain that it's a seltzer boasting five grams of prebiotic plant fibers that's also free of sugar and artificial sweeteners.
Available across Canada. Check for retailers near you.
If a clear mind isn't enough, this zero-proof seltzer contains stress-reducing adaptogens and hemp extracts which have anti-inflammatory and antioxidant benefits and support focus and memory. It's also sugar and caffeine-free, made in Toronto, and highly Instagrammable.
Available through a number of retailers. Find one near you here.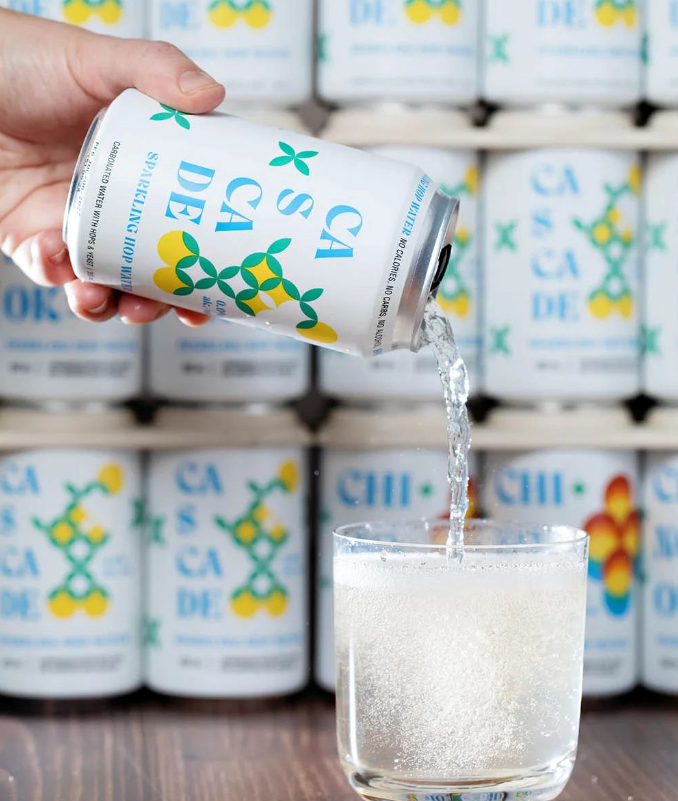 Cascade Sparkling Hop Water is like if grapefruit seltzer and zero-proof beer had a baby. Made with Ontario Cascade hops, this citrusy sipper is an excellent sober swap that not only skips the booze but all the calories and carbs, too.
Order online via their website.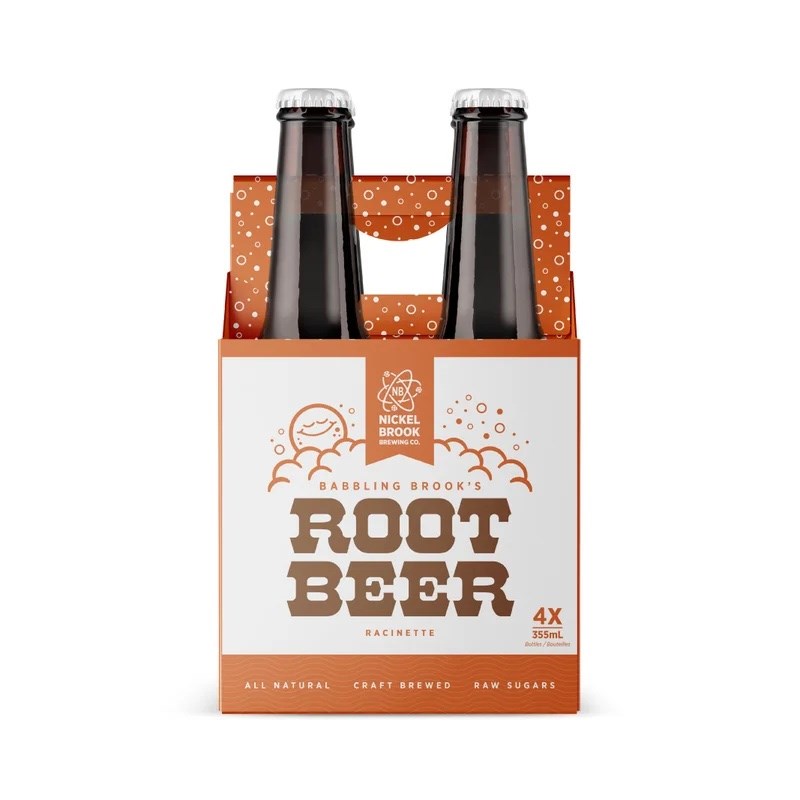 Take a trip back to childhood with the nostalgic taste of root beer, only this time, it's locally brewed in Burlington, Ontario, and packaged in glass for that fun, old-timey feel. Made with pure ingredients and totally alcohol-free, now you can crack open a "cold one" with your little ones.
Order for delivery or pickup via their website or purchase at their Etobicoke or Burlington tap rooms.
Here's another zhuzhed-up fizzy water boasting botanicals sage, borage, and calendula that you definitely need to try. You don't have to be fancy to partake in this locally-made thirst quencher, though it will undoubtedly impress the semi-snobs in your group.
Available by pickup or local delivery.