It's no secret that food prices are on the rise with no sign of slowing down.
With filling your cart being more expensive these days, buying fewer ingredients is one great way to save—and there are tons of high-quality dishes you can make with only a handful of ingredients. Just because our grocery budgets may not stretch the way they once did, that doesn't mean our meals have to be meager.
We have compiled a list of 50 recipes that you only need five ingredients or less to make from Allrecipes. From main dishes like savoury casseroles and stuffed chicken to sides like naan bread and glazed carrots, these recipes will have you covered from breakfast through dessert—and they'll help you stay in budget, too.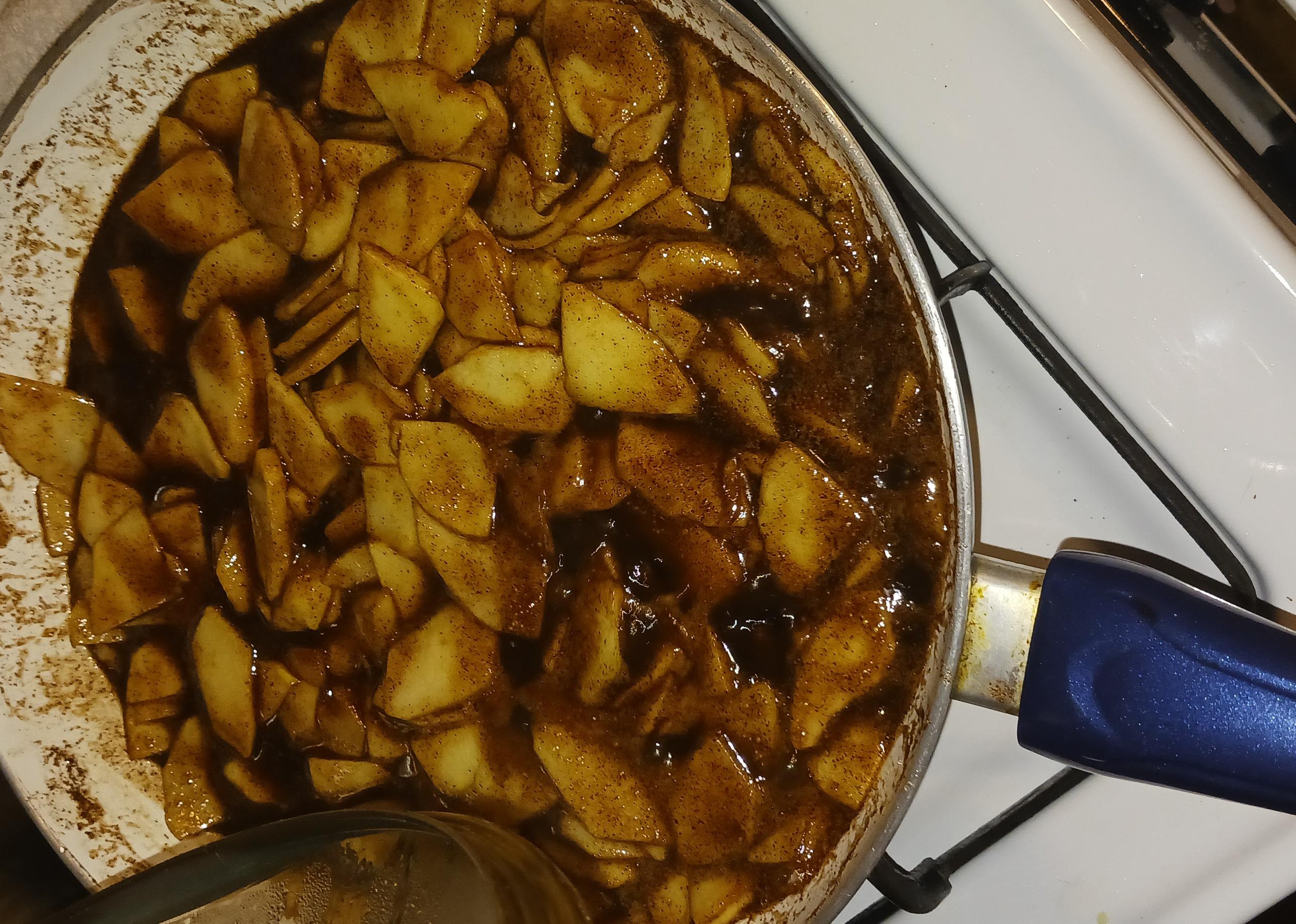 Allrecipes
Southern Fried Apples
- Prep: 10 mins
- Cook: 10 mins
- Total: 20 mins
- Servings: 4
- Number of ingredients: 4
- Read more about the recipe here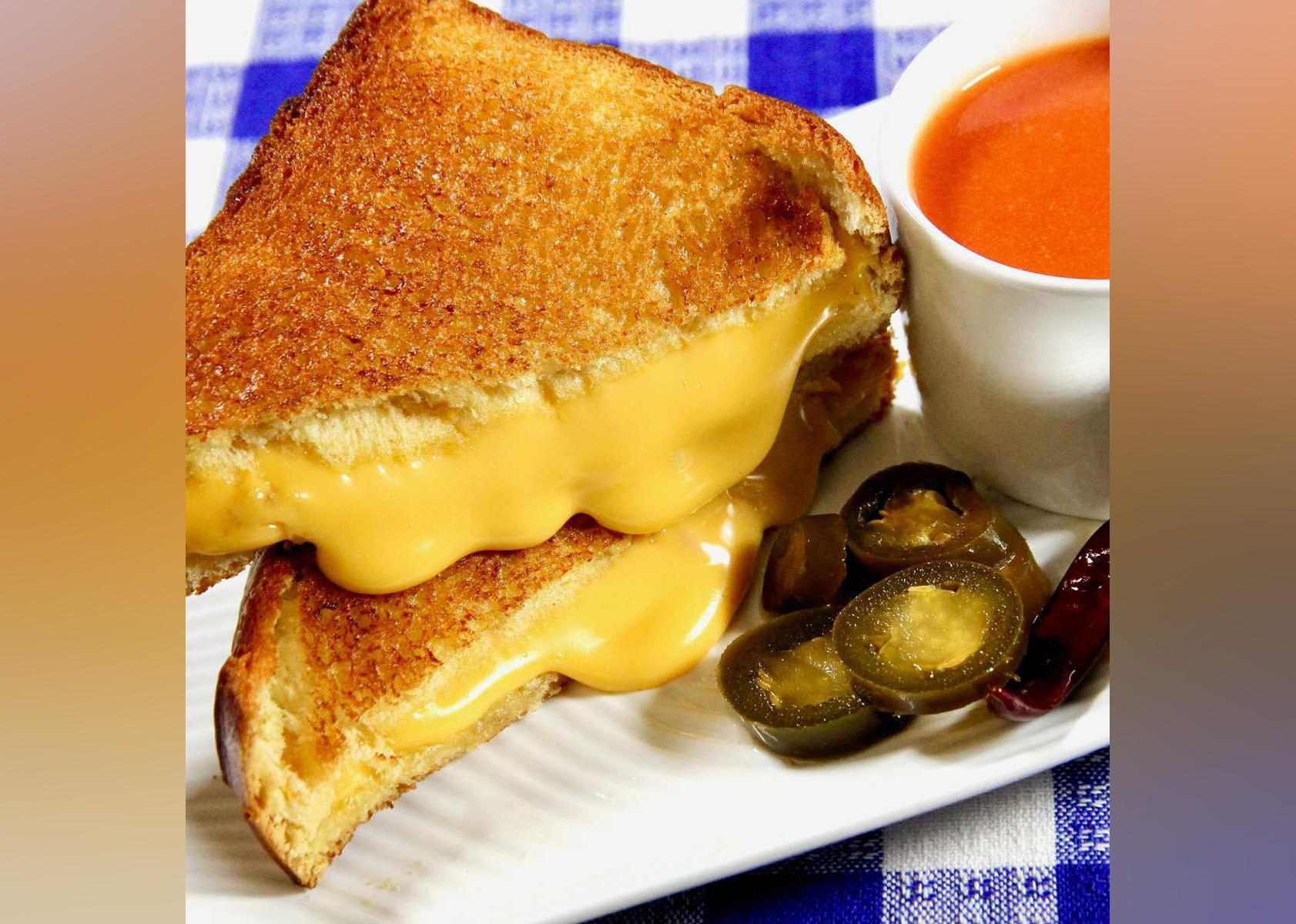 Allrecipes
Air Fryer Grilled Cheese with Mayo
- Prep: 5 mins
- Cook: 5 mins
- Total: 10 mins
- Servings: 2
- Yield: 2 grilled cheese sandwiches
- Number of ingredients: 3
- Read more about the recipe here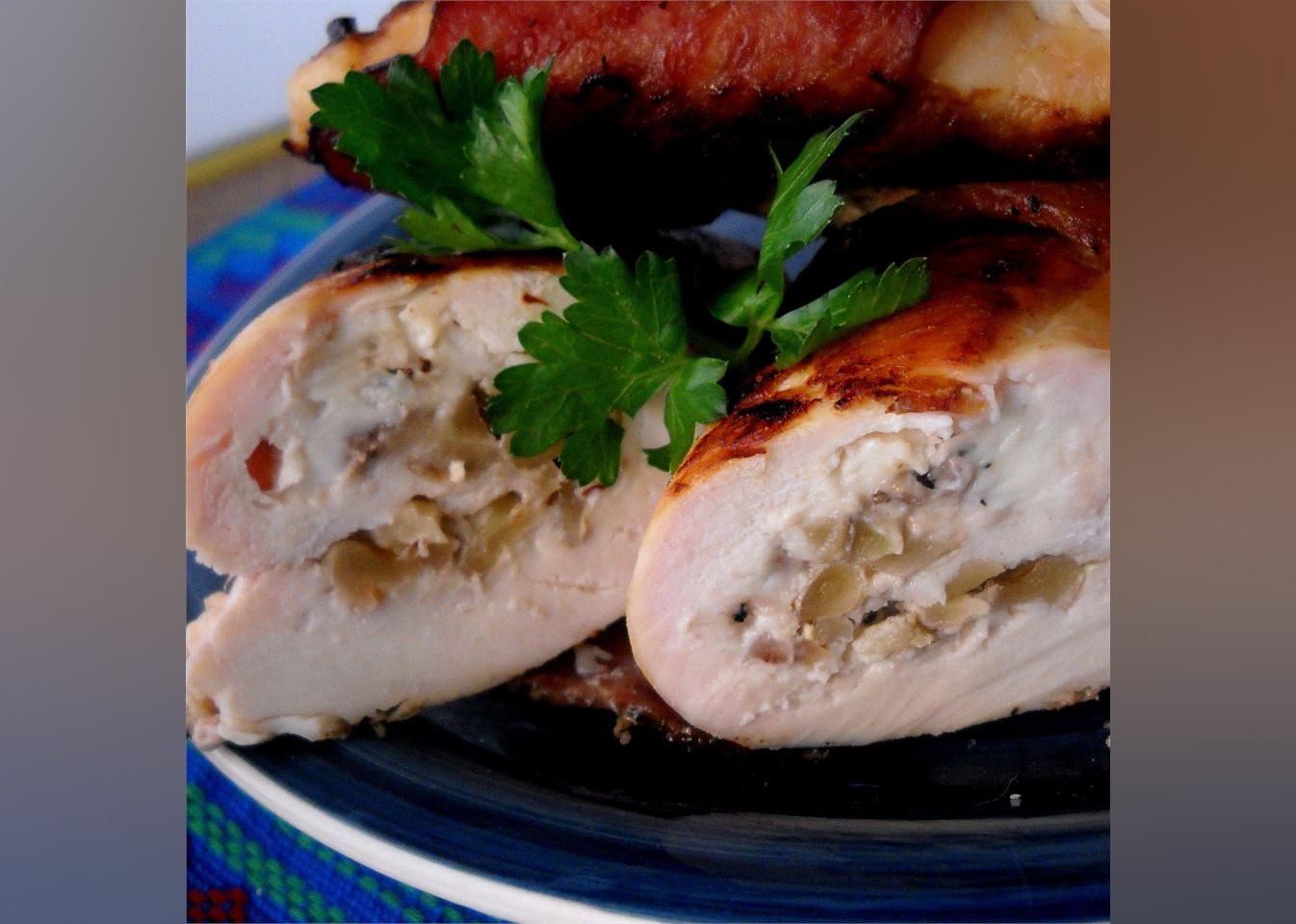 Allrecipes
Chicken Walnut Cheese Wrapped in Bacon
- Prep: 20 mins
- Cook: 35 mins
- Total: 55 mins
- Servings: 4
- Yield: 4 chicken pouches
- Number of ingredients: 4
- Read more about the recipe here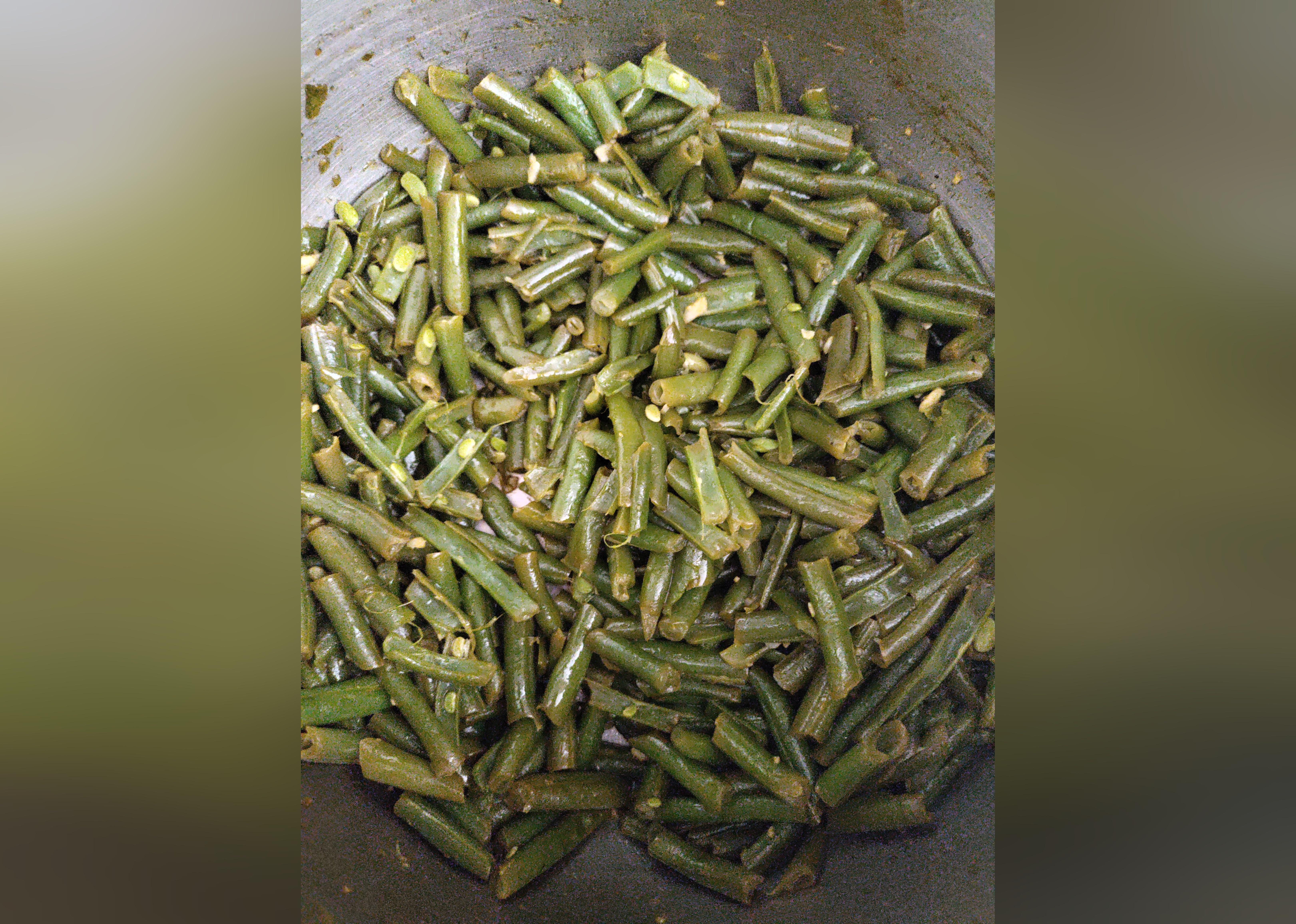 Allrecipes
Buttery Garlic Green Beans
- Prep: 5 mins
- Cook: 10 mins
- Total: 15 mins
- Servings: 4
- Yield: 4 servings
- Number of ingredients: 5
- Read more about the recipe here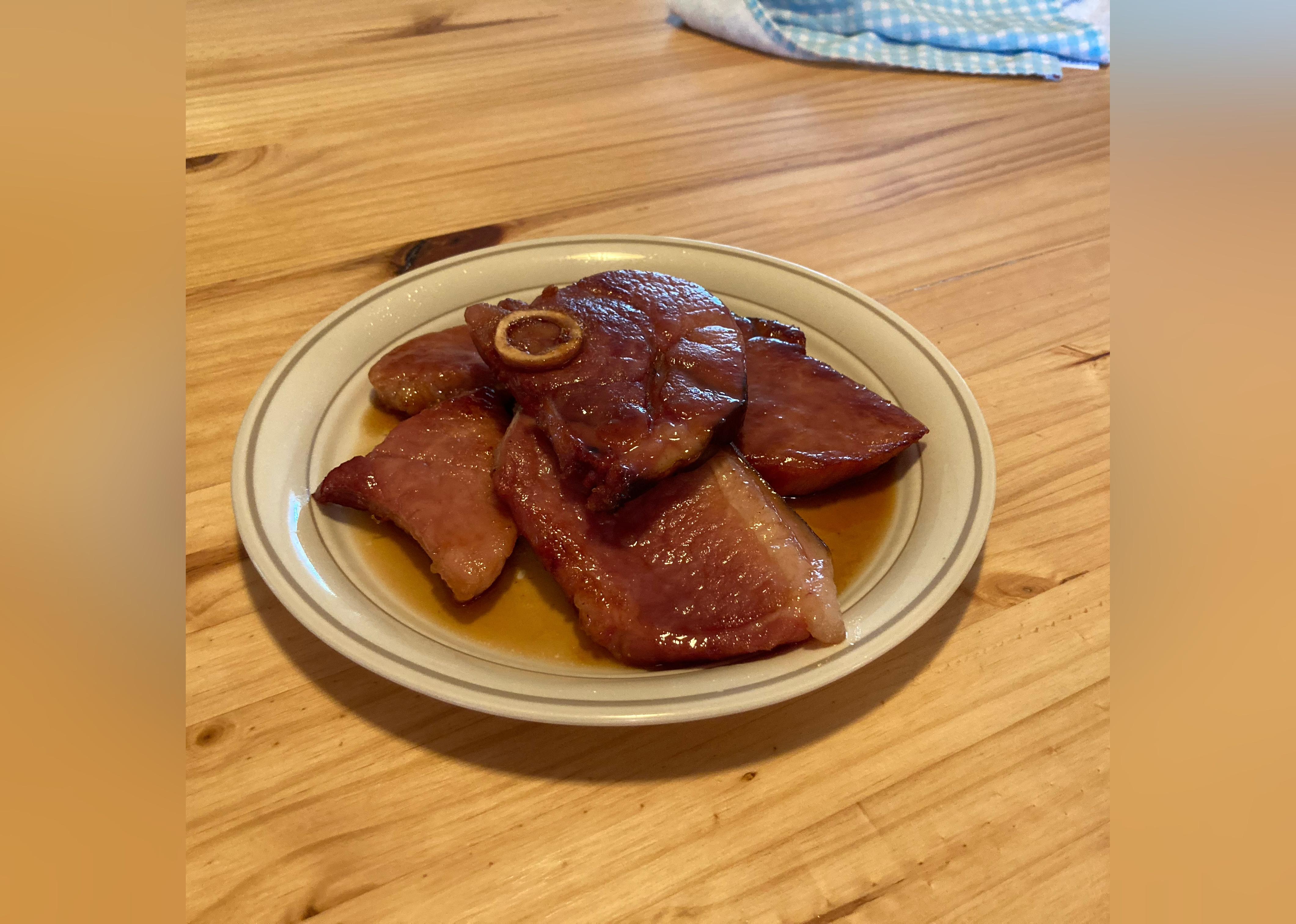 Allrecipes
Brown Sugar Ham Steak
- Prep: 5 mins
- Cook: 20 mins
- Total: 25 mins
- Servings: 2
- Number of ingredients: 3
- Read more about the recipe here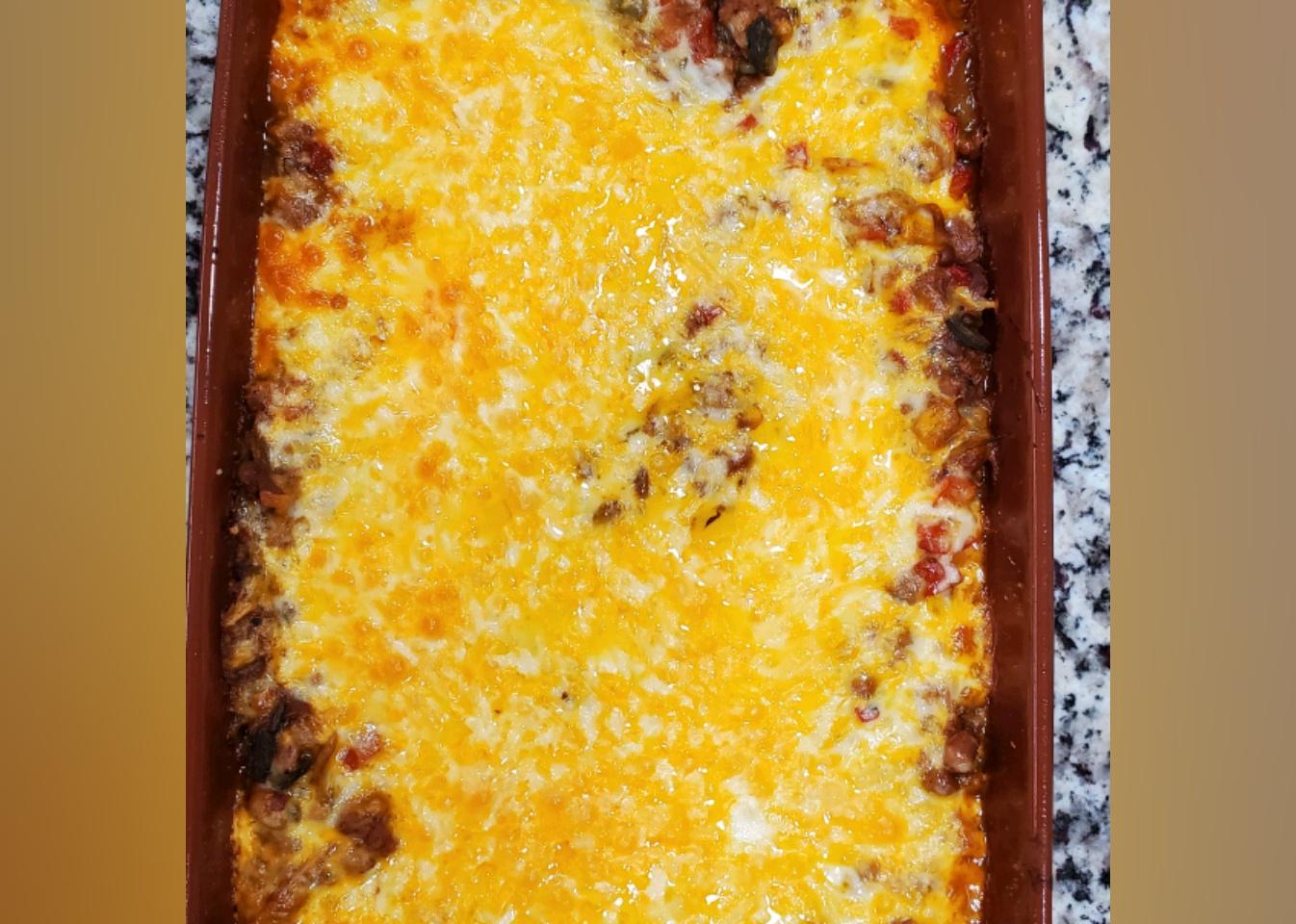 Allrecipes
5-Ingredient Mexican Casserole
- Prep: 10 mins
- Cook: 20 mins
- Total: 30 mins
- Servings: 4
- Yield: 4 servings
- Number of ingredients: 5
- Read more about the recipe here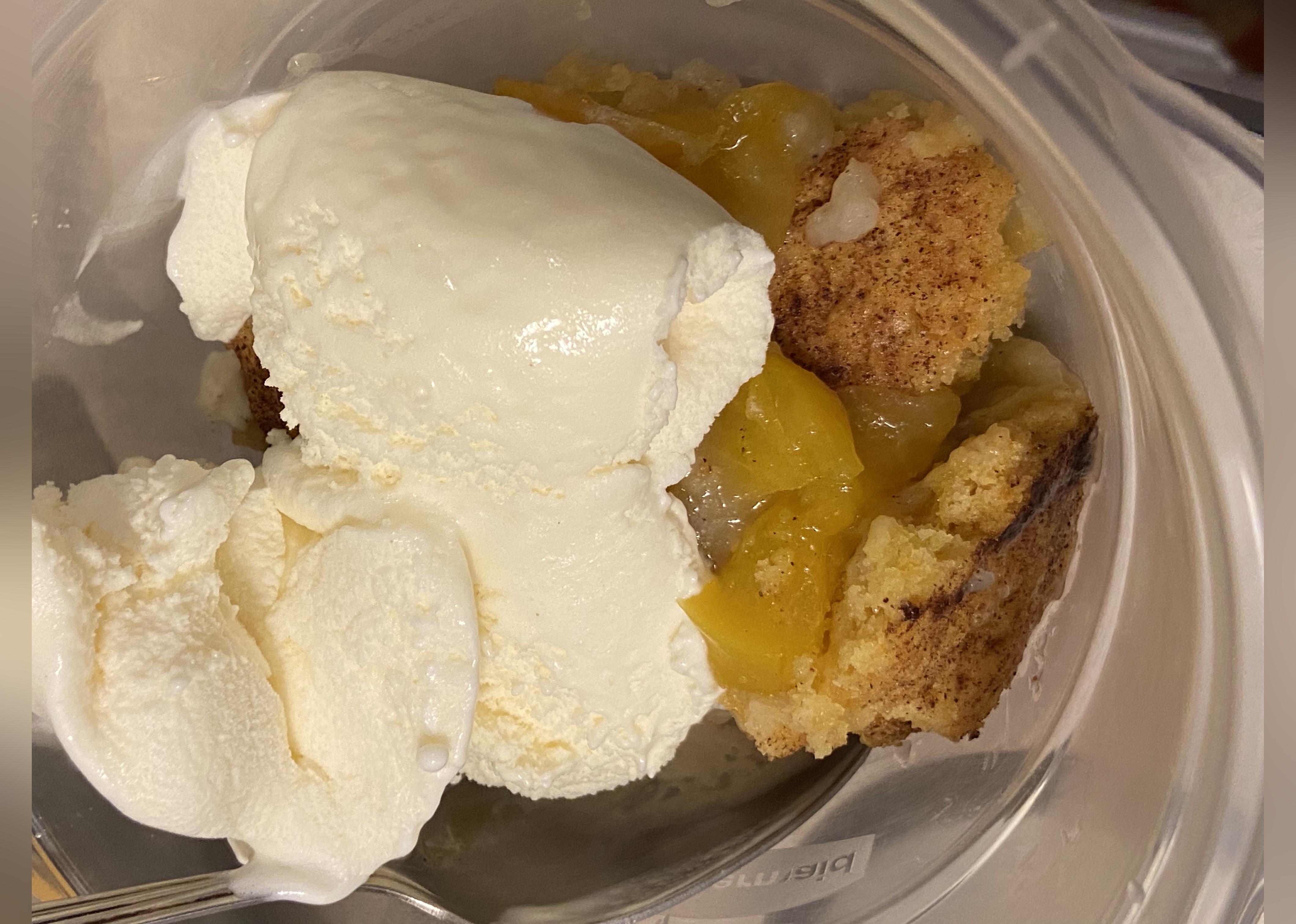 Allrecipes
Peach Dump Cake
- Prep: 10 mins
- Cook: 45 mins
- Total: 55 mins
- Servings: 24
- Yield: 1 9x13-inch cake
- Number of ingredients: 4
- Read more about the recipe here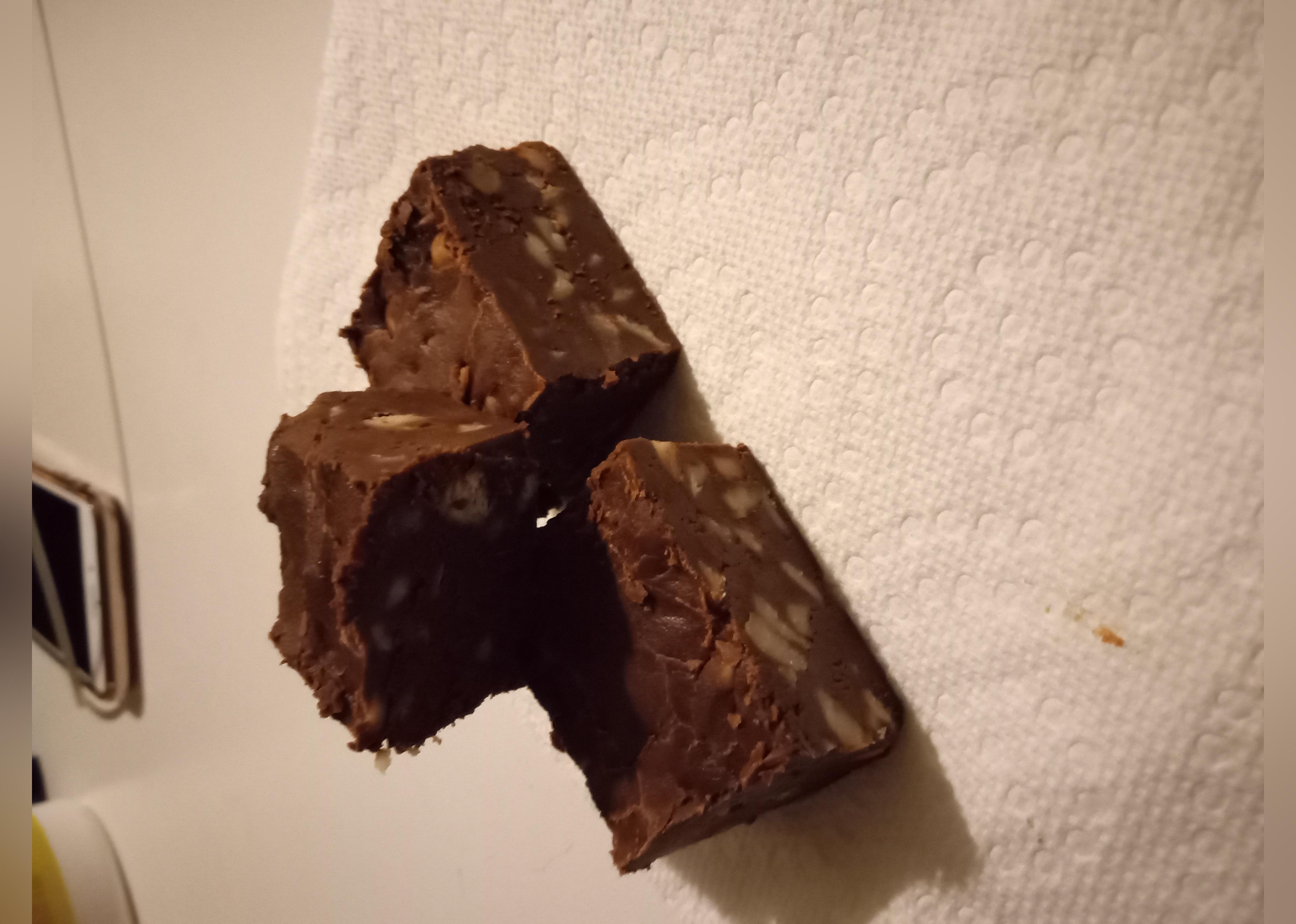 Allrecipes
Old-Fashioned Chocolate Fudge
- Prep: 20 mins
- Cook: 15 mins
- Additional: 50 mins
- Total: 1 hr 25 mins
- Servings: 64
- Yield: 64 1-inch squares
- Number of ingredients: 5
- Read more about the recipe here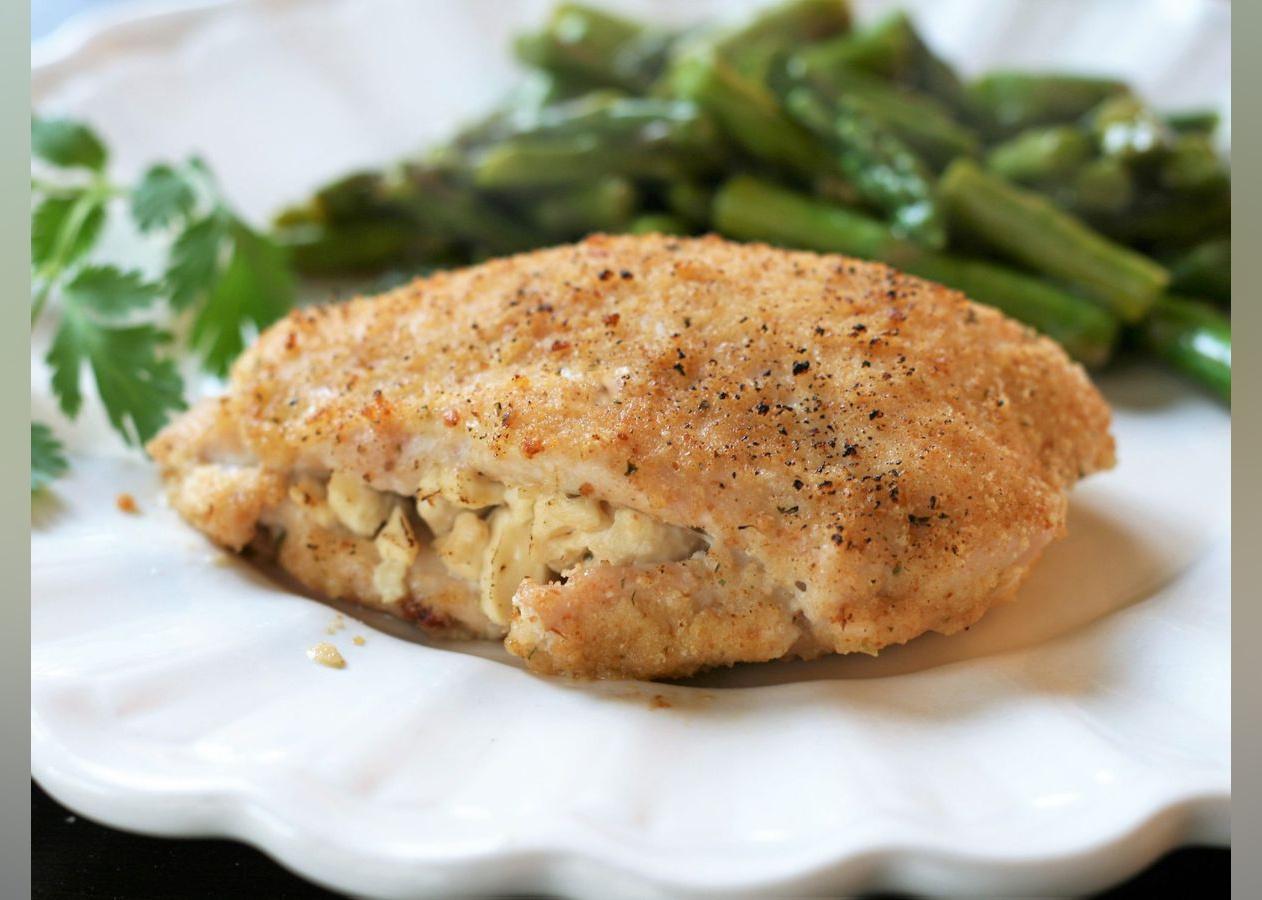 Allrecipes
Feta Chicken
- Prep: 15 mins
- Cook: 30 mins
- Total: 45 mins
- Servings: 6
- Yield: 6 servings
- Number of ingredients: 3
- Read more about the recipe here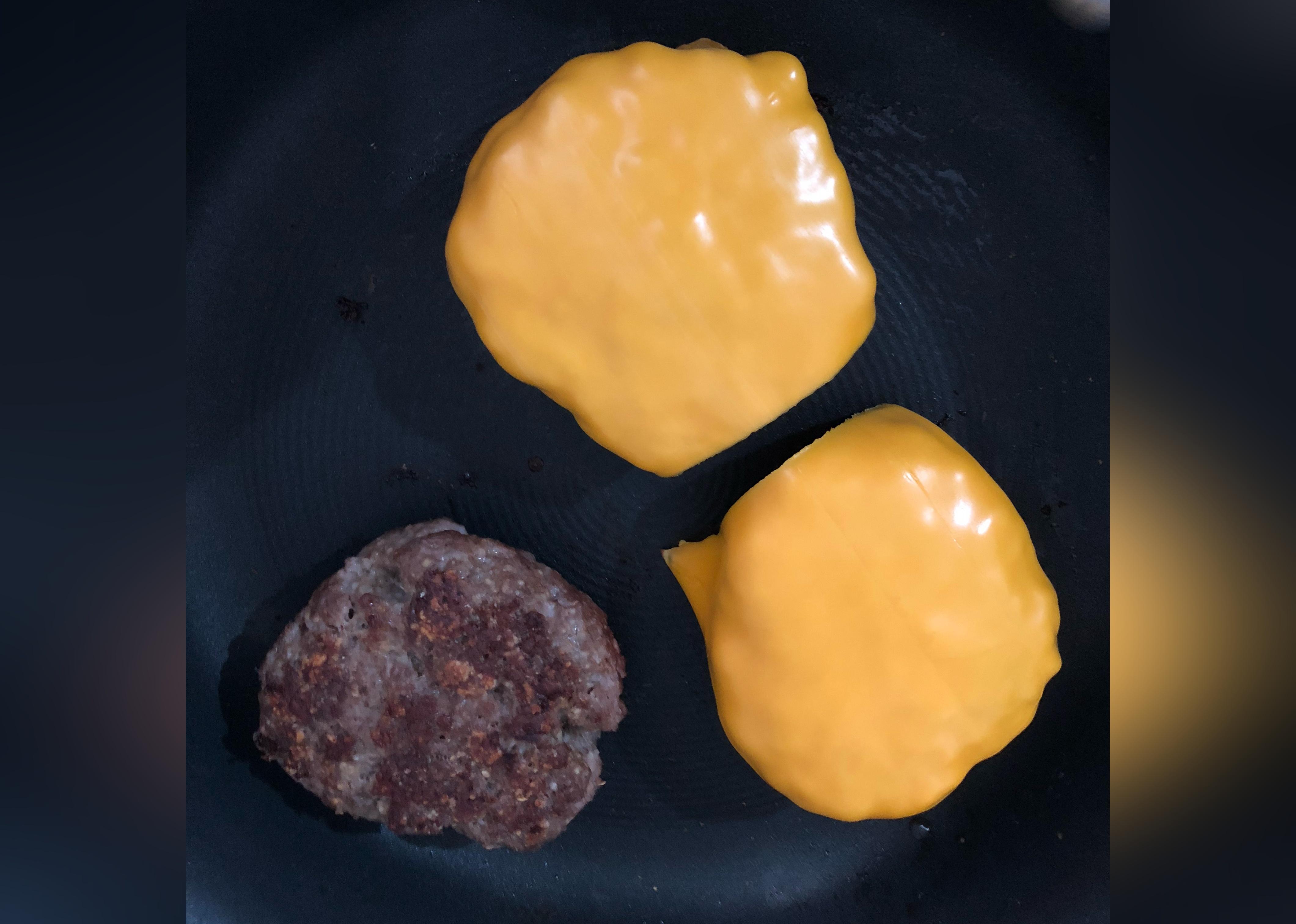 Allrecipes
The Perfect Basic Burger
- Prep: 5 mins
- Cook: 15 mins
- Total: 20 mins
- Servings: 4
- Yield: 4 burgers patties
- Number of ingredients: 5
- Read more about the recipe here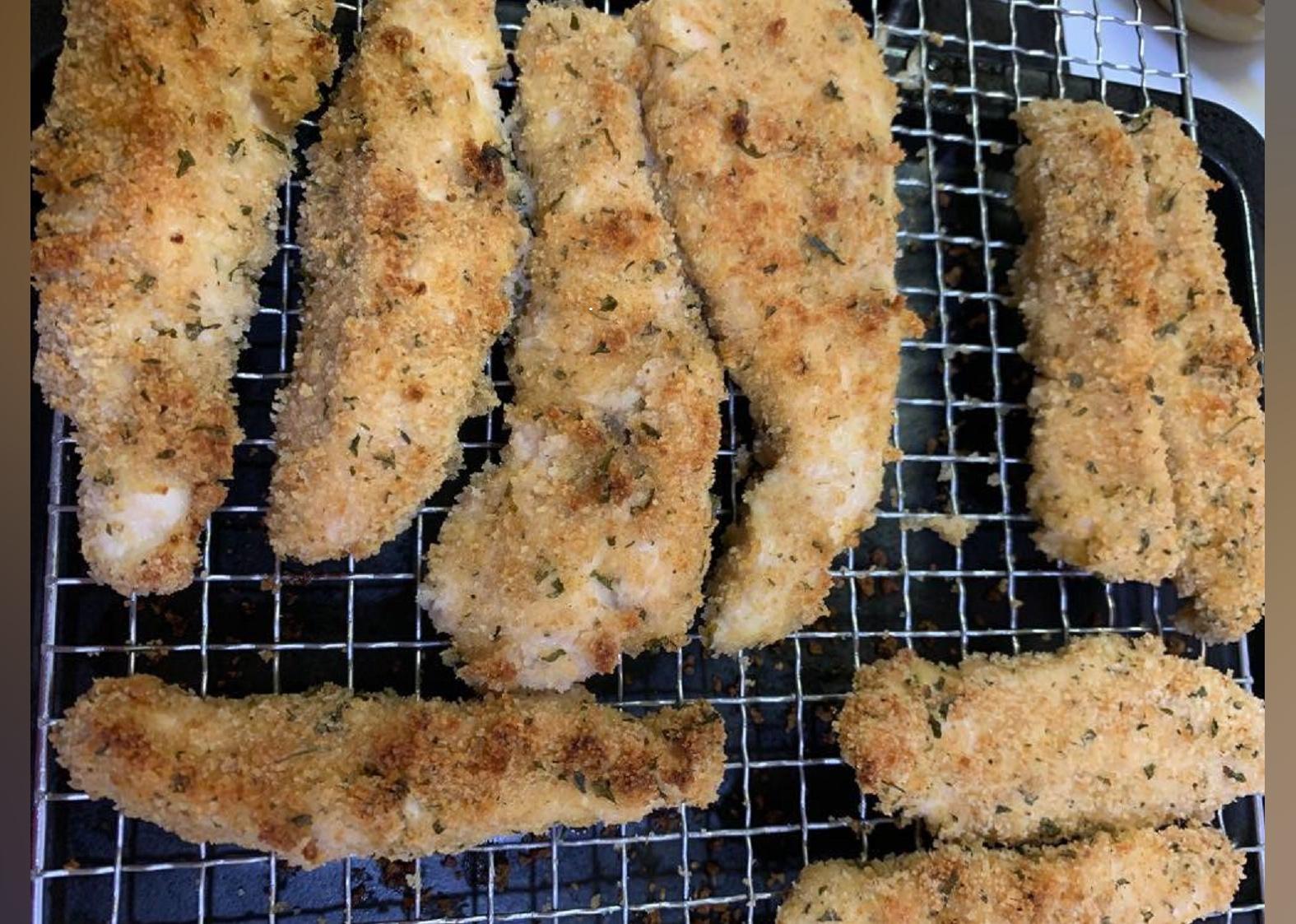 Allrecipes
Crumbed Chicken Tenderloins (Air Fried)
- Prep: 15 mins
- Cook: 12 mins
- Total: 27 mins
- Servings: 4
- Yield: 8 tenderloins
- Number of ingredients: 4
- Read more about the recipe here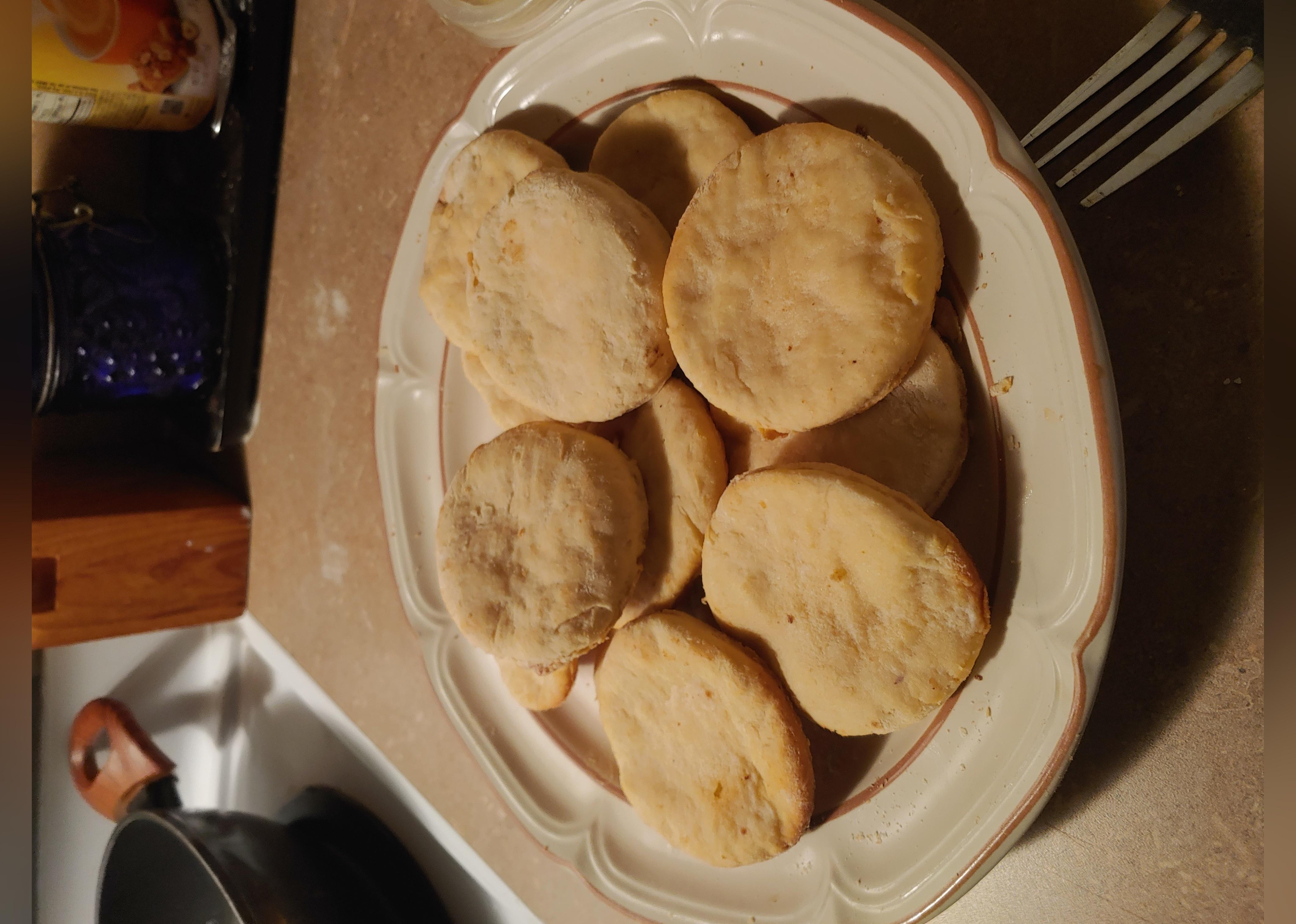 Allrecipes
Basic Biscuits
- Prep: 15 mins
- Cook: 10 mins
- Total: 25 mins
- Servings: 10
- Yield: 10 biscuits
- Number of ingredients: 5
- Read more about the recipe here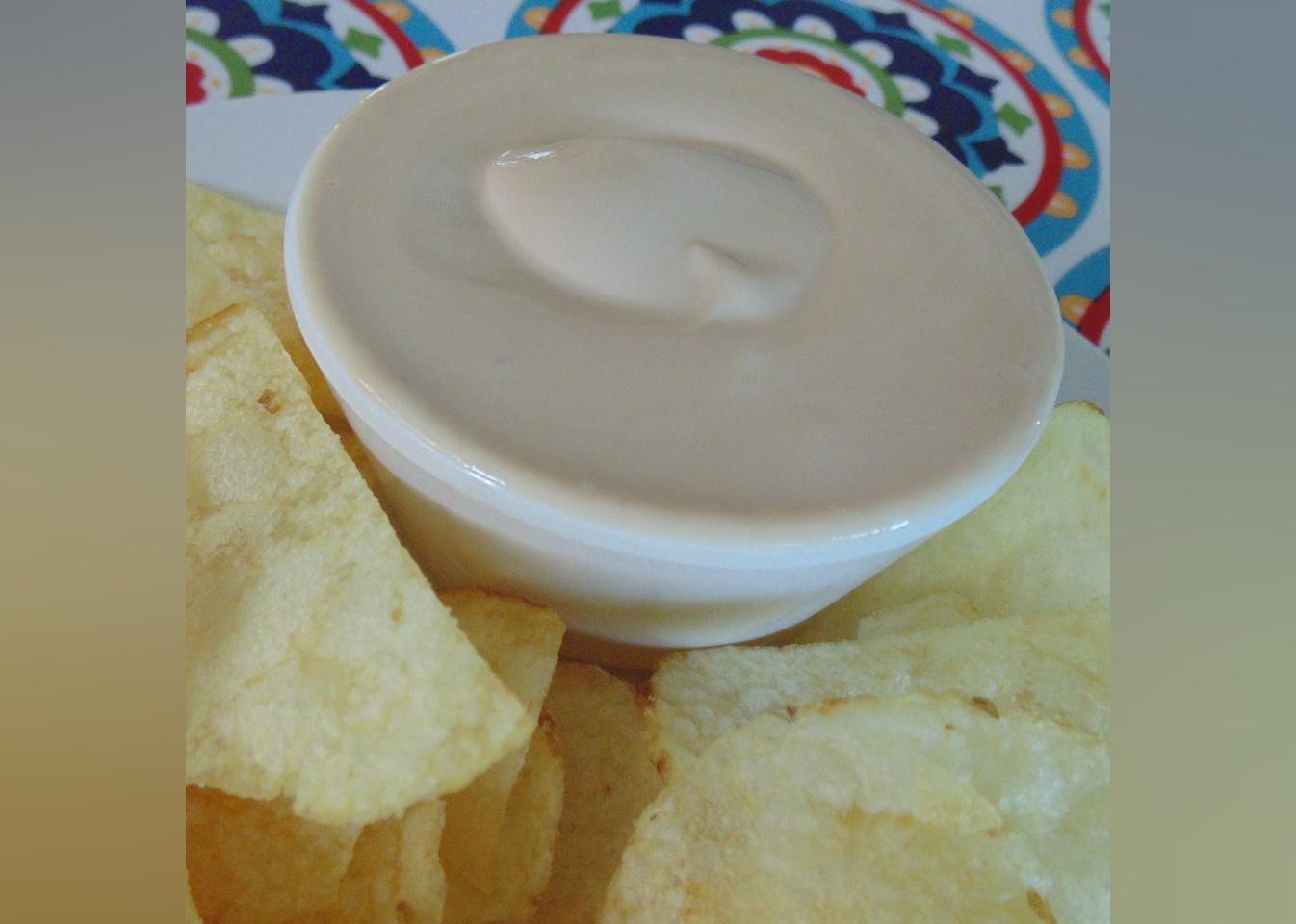 Allrecipes
World's Easiest and Most Amazing Two-Ingredient Dip
- Prep: 5 mins
- Total: 5 mins
- Servings: 4
- Yield: 1 cup
- Number of ingredients: 2
- Read more about the recipe here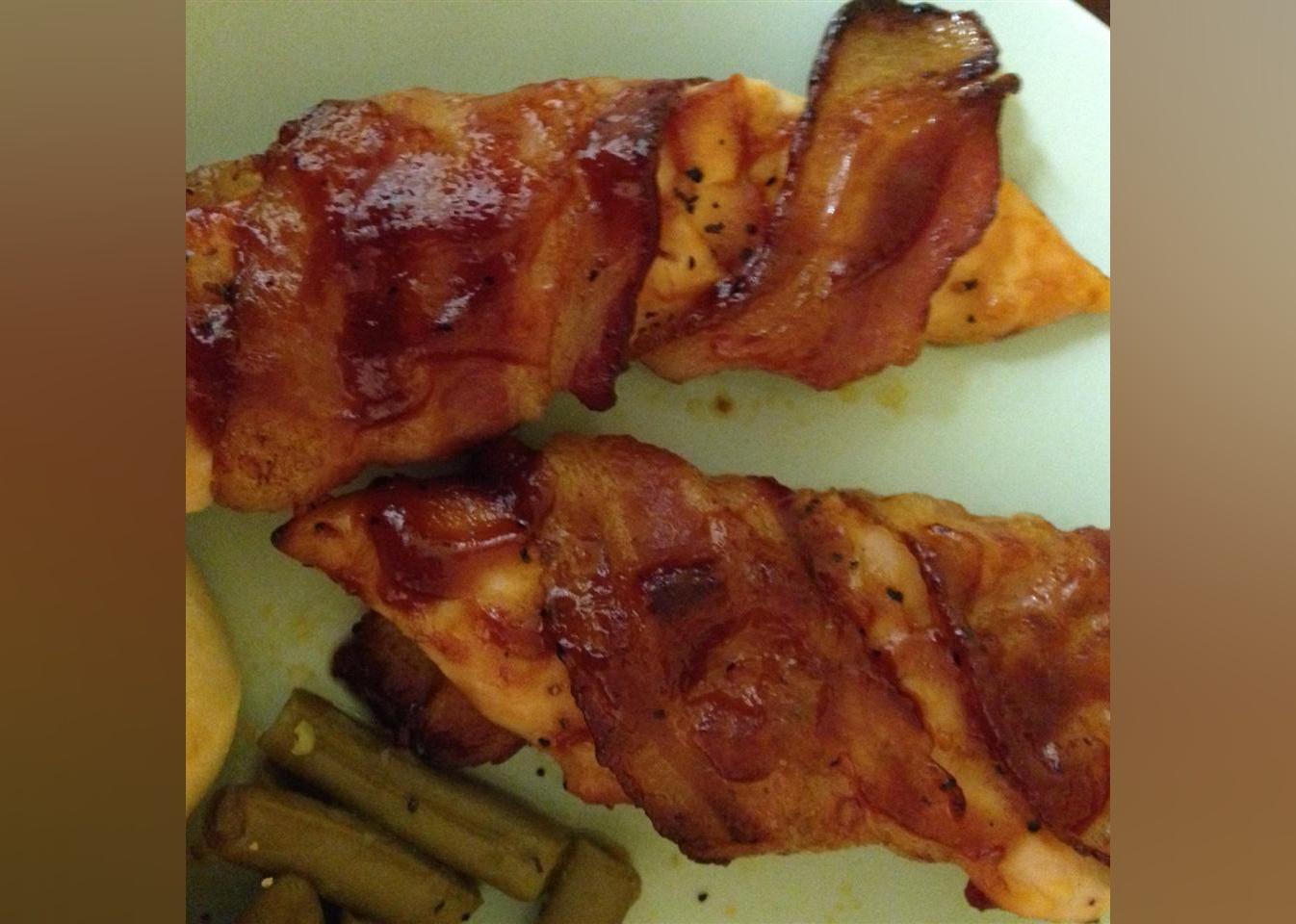 Allrecipes
Bacon Chicken II
- Prep: 15 mins
- Cook: 45 mins
- Total: 1 hr
- Servings: 4
- Yield: 4 servings
- Number of ingredients: 3
- Read more about the recipe here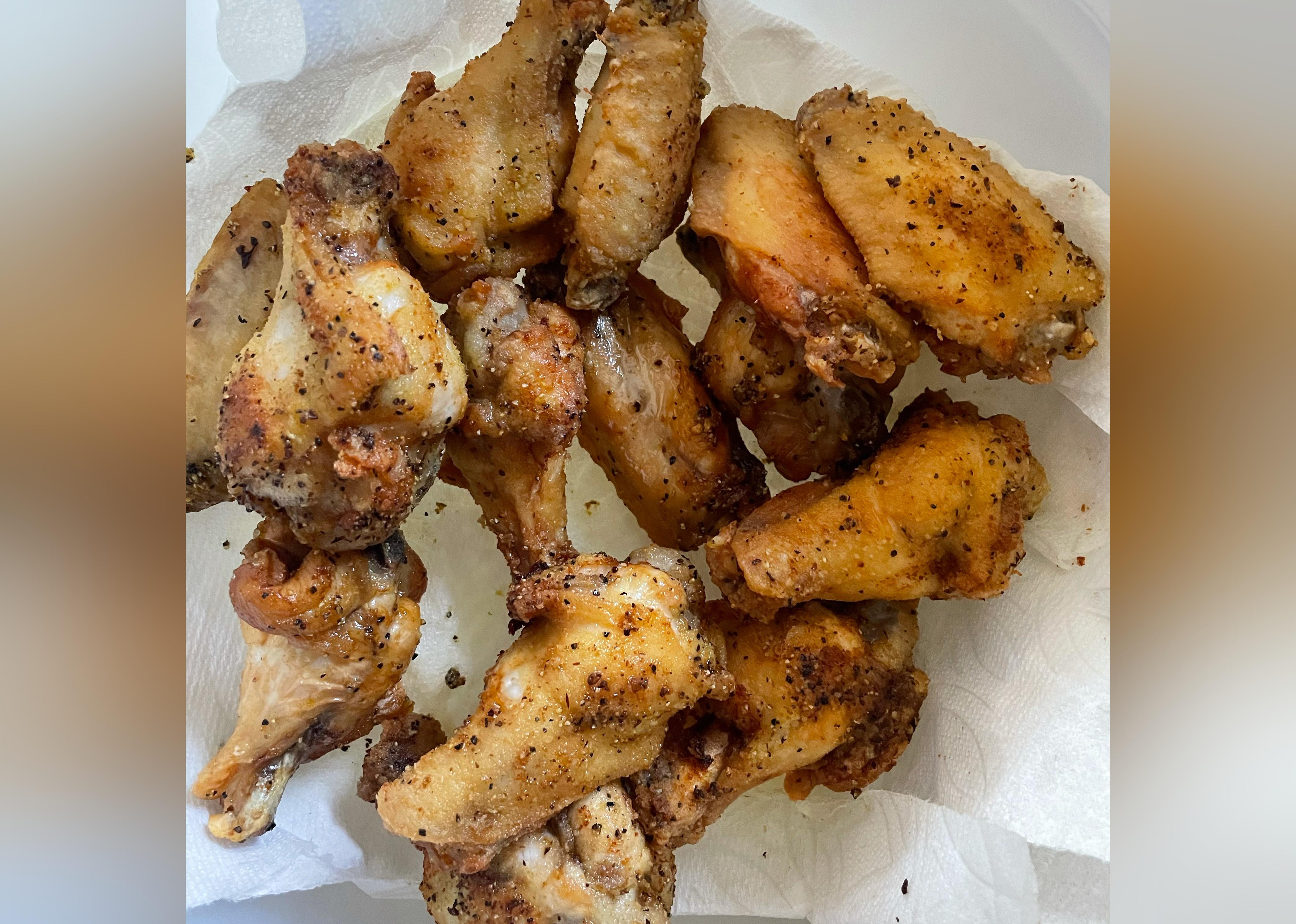 Allrecipes
Easy Lemon-Pepper Chicken Wings
- Prep: 10 mins
- Cook: 10 mins
- Total: 20 mins
- Servings: 4
- Yield: 12 chicken wings
- Number of ingredients: 4
- Read more about the recipe here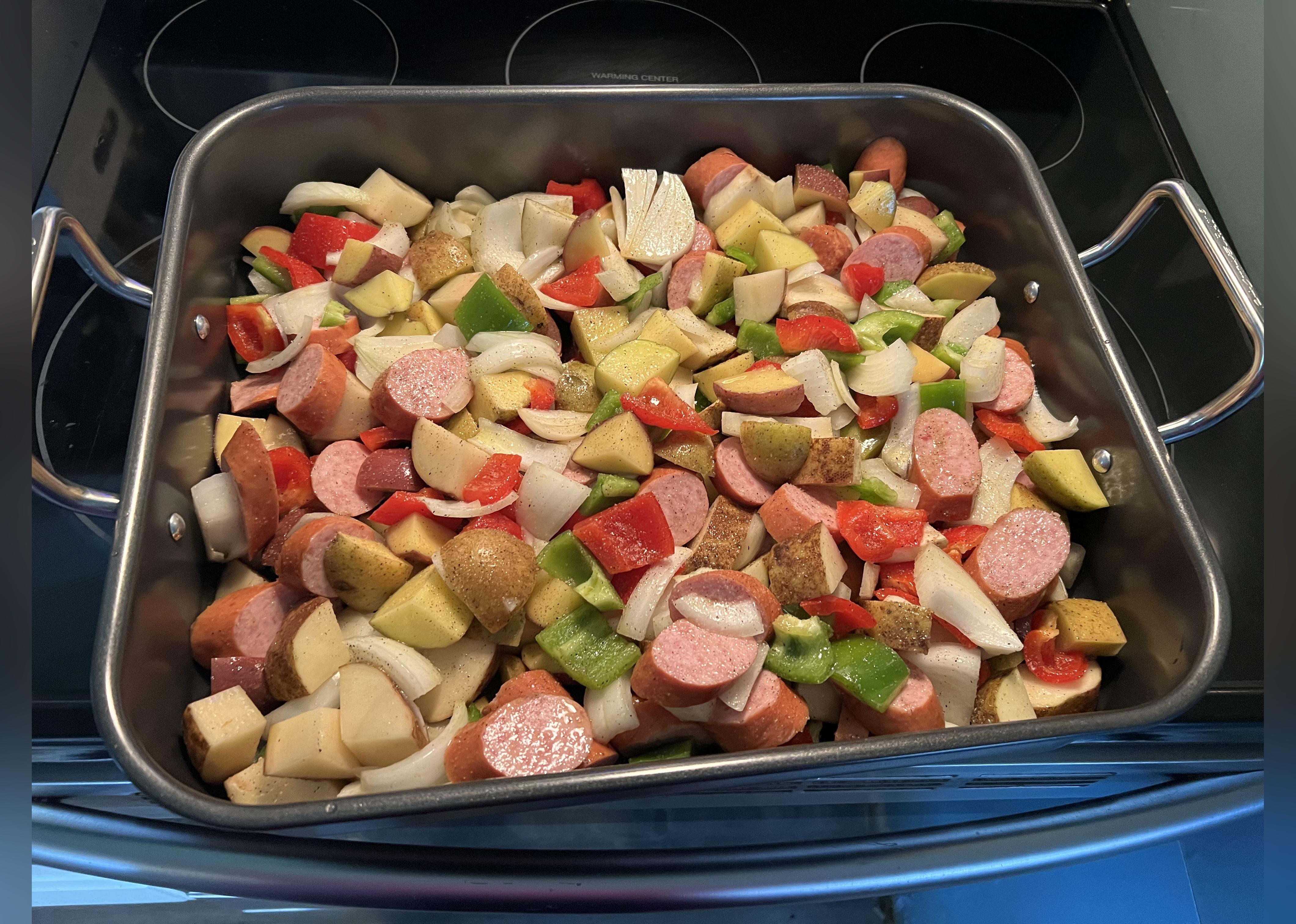 Allrecipes
Kielbasa with Peppers and Potatoes
- Prep: 10 mins
- Cook: 30 mins
- Total: 40 mins
- Servings: 6
- Number of ingredients: 5
- Read more about the recipe here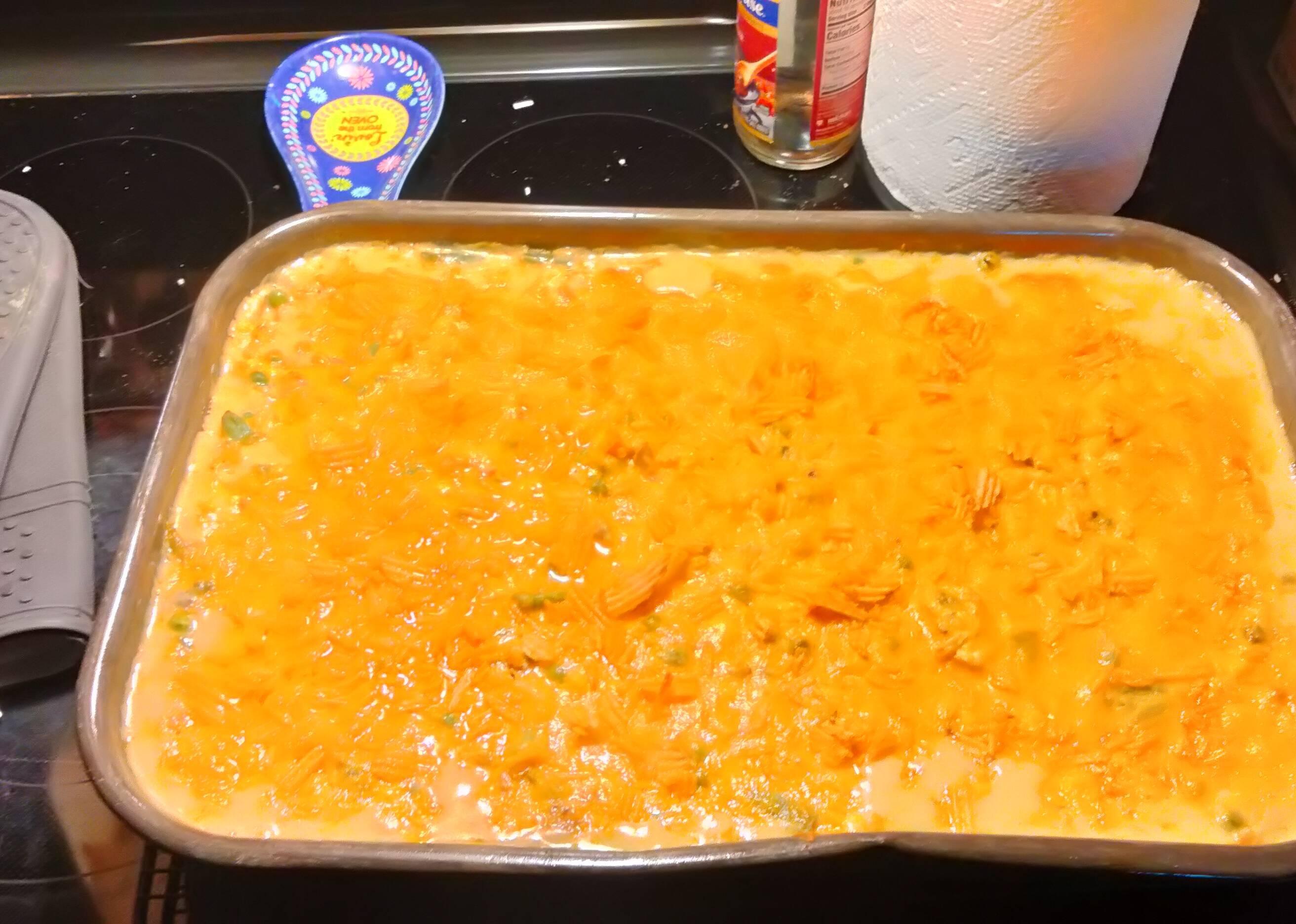 Allrecipes
Easy Tuna Casserole
- Prep: 15 mins
- Cook: 30 mins
- Total: 45 mins
- Servings: 8
- Number of ingredients: 5
- Read more about the recipe here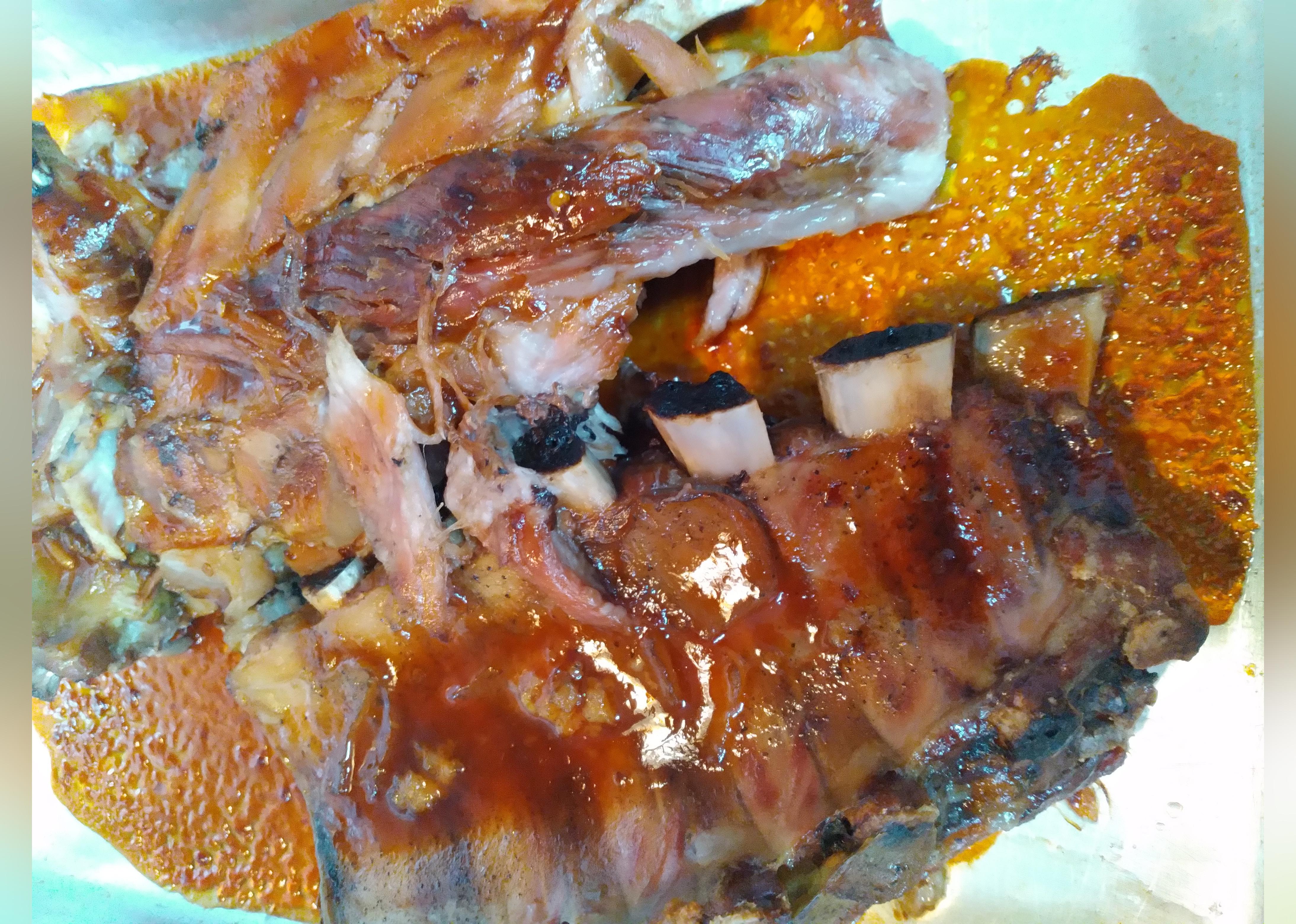 Allrecipes
Slow Cooker Baby Back Ribs
- Prep: 10 mins
- Cook: 4 hrs 10 mins
- Total: 4 hrs 20 mins
- Servings: 6
- Number of ingredients: 5
- Read more about the recipe here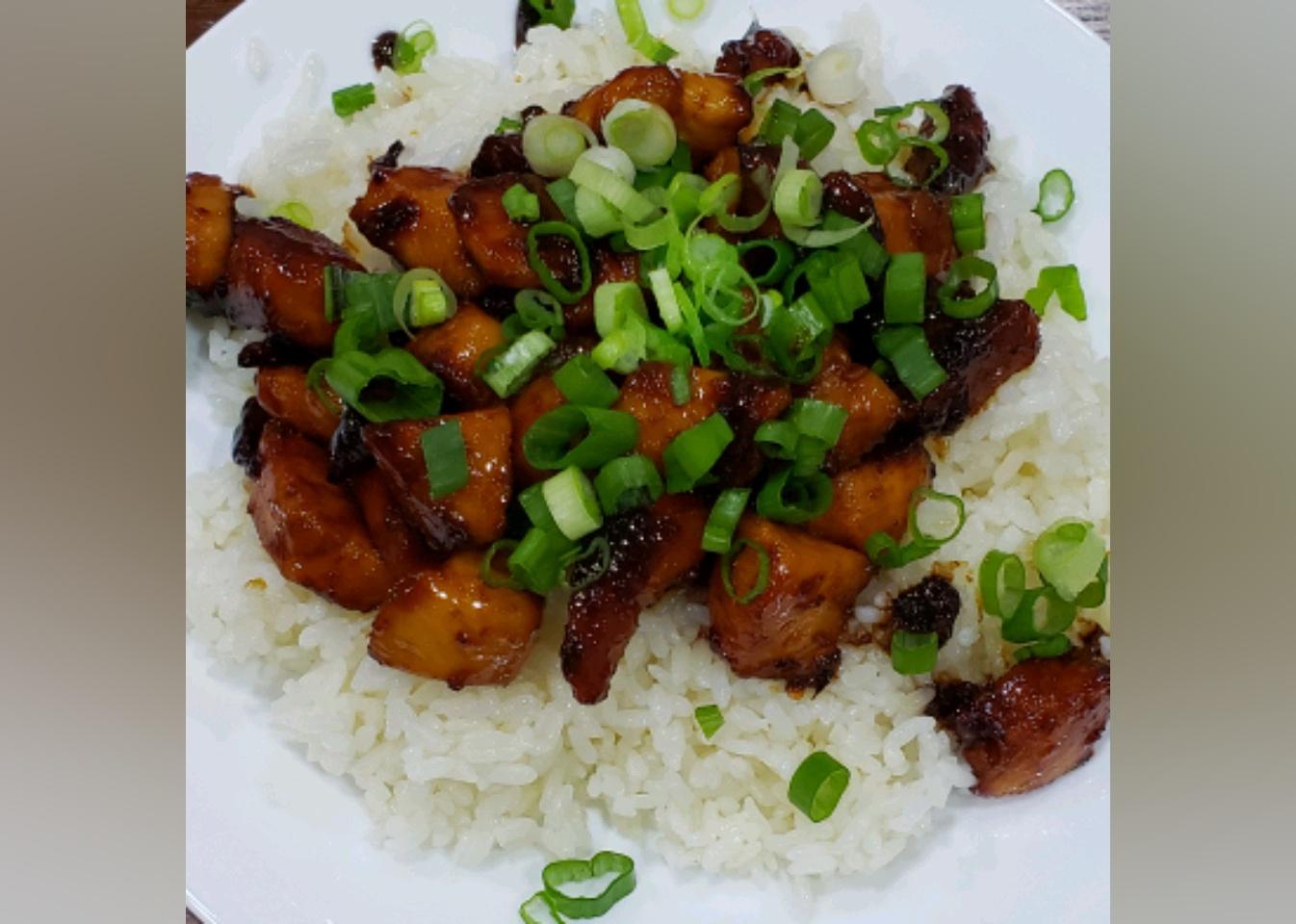 Allrecipes
Honey Glazed Chicken
- Prep: 10 mins
- Cook: 10 mins
- Total: 20 mins
- Servings: 4
- Number of ingredients: 5
- Read more about the recipe here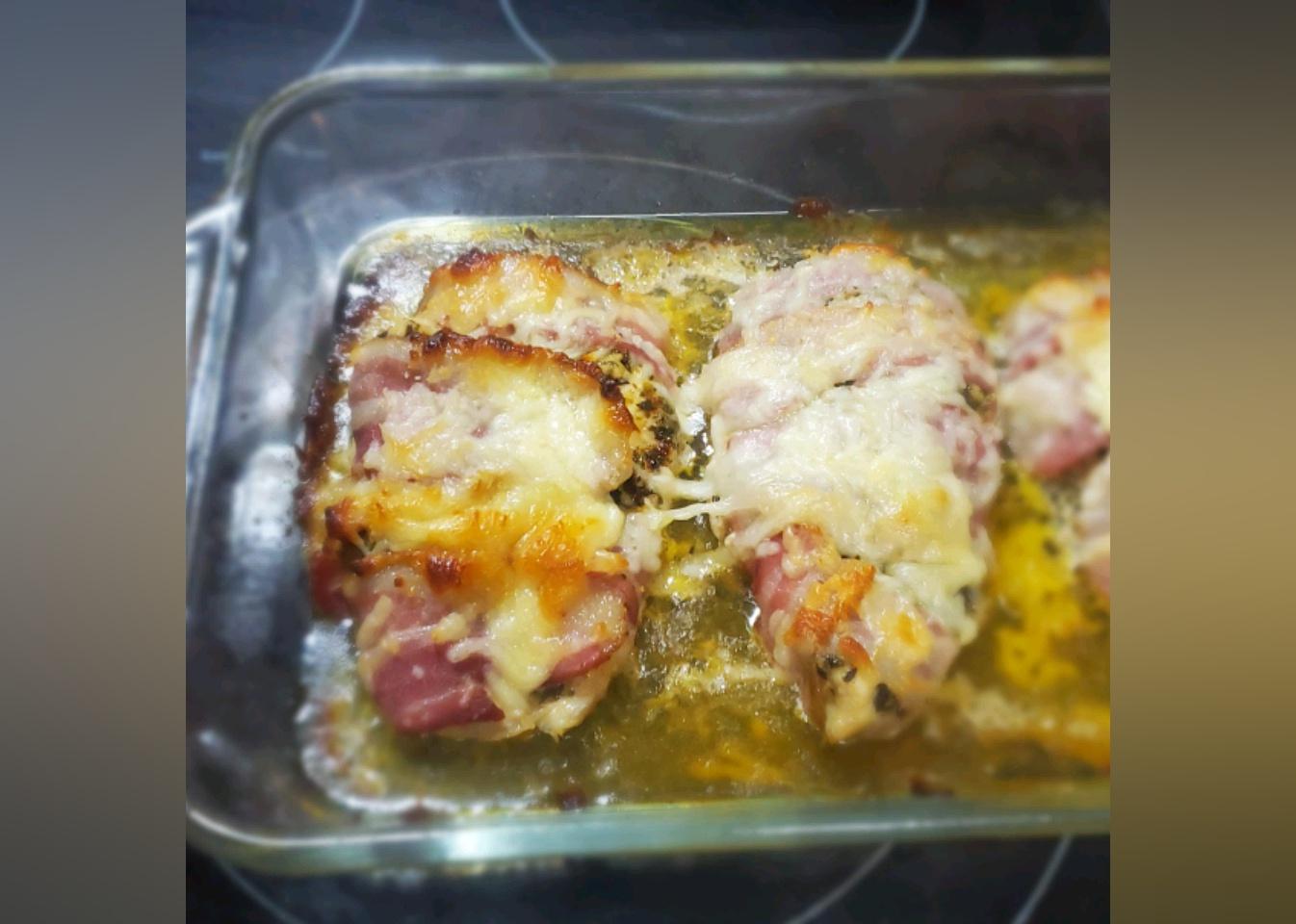 Allrecipes
Pesto Chicken
- Prep: 10 mins
- Cook: 25 mins
- Total: 35 mins
- Servings: 4
- Yield: 4 servings
- Number of ingredients: 3
- Read more about the recipe here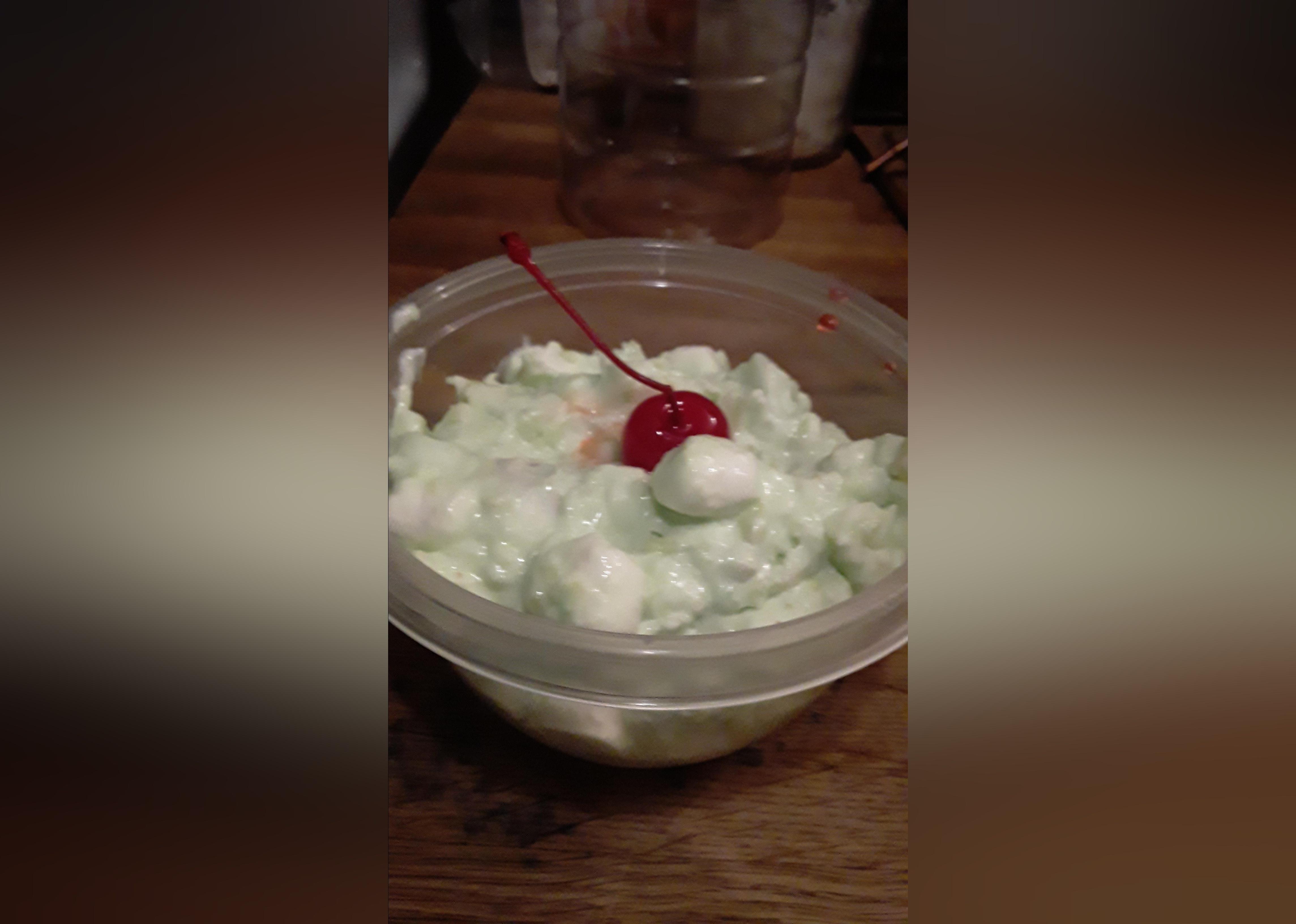 Allrecipes
Watergate Salad
- Prep: 5 mins
- Additional: 1 hr
- Total: 1 hr 5 mins
- Servings: 8
- Number of ingredients: 5
- Read more about the recipe here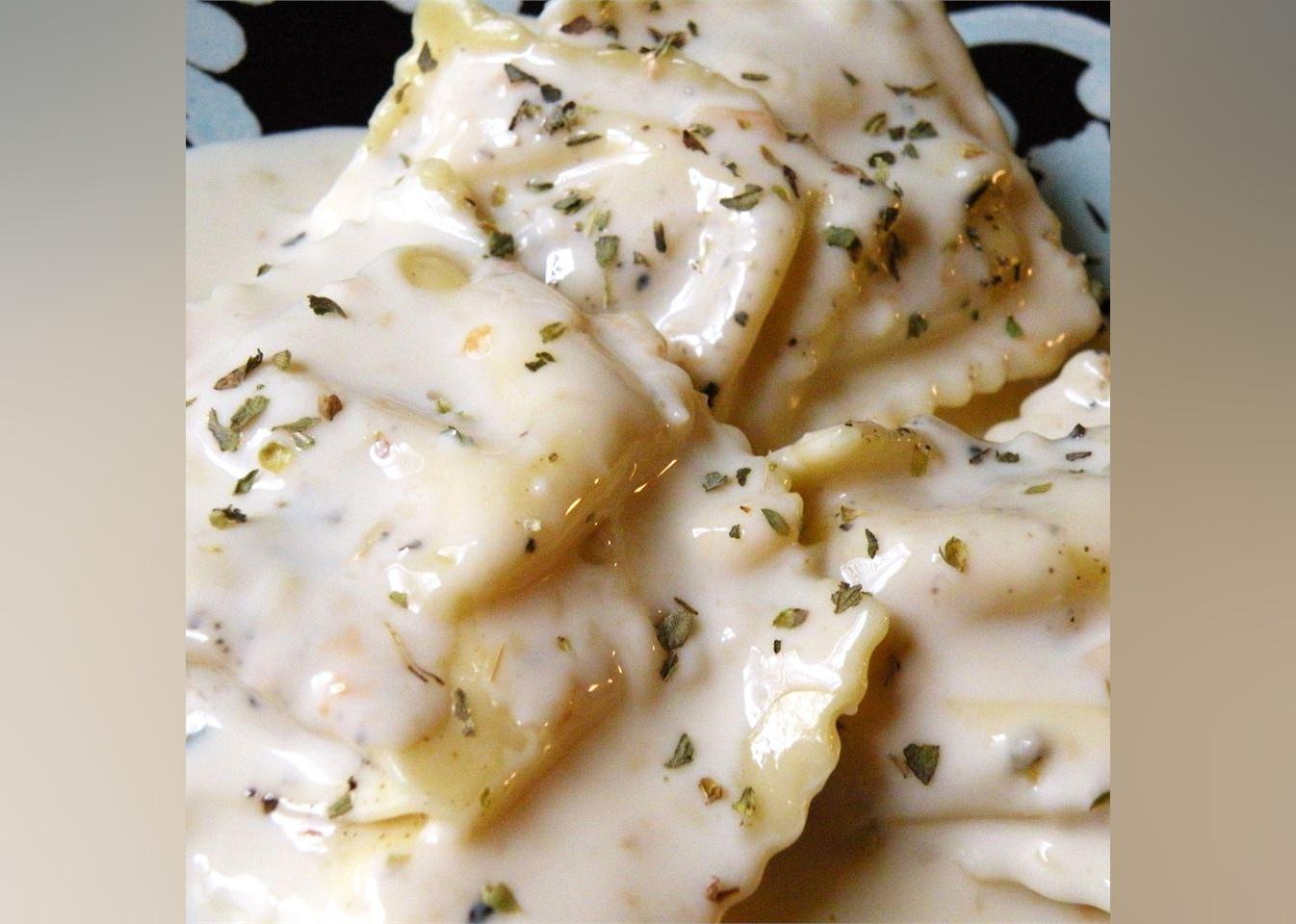 Allrecipes
Smoked Cheese Ravioli
- Prep: 5 mins
- Cook: 20 mins
- Total: 25 mins
- Servings: 4
- Yield: 4 servings
- Number of ingredients: 5
- Read more about the recipe here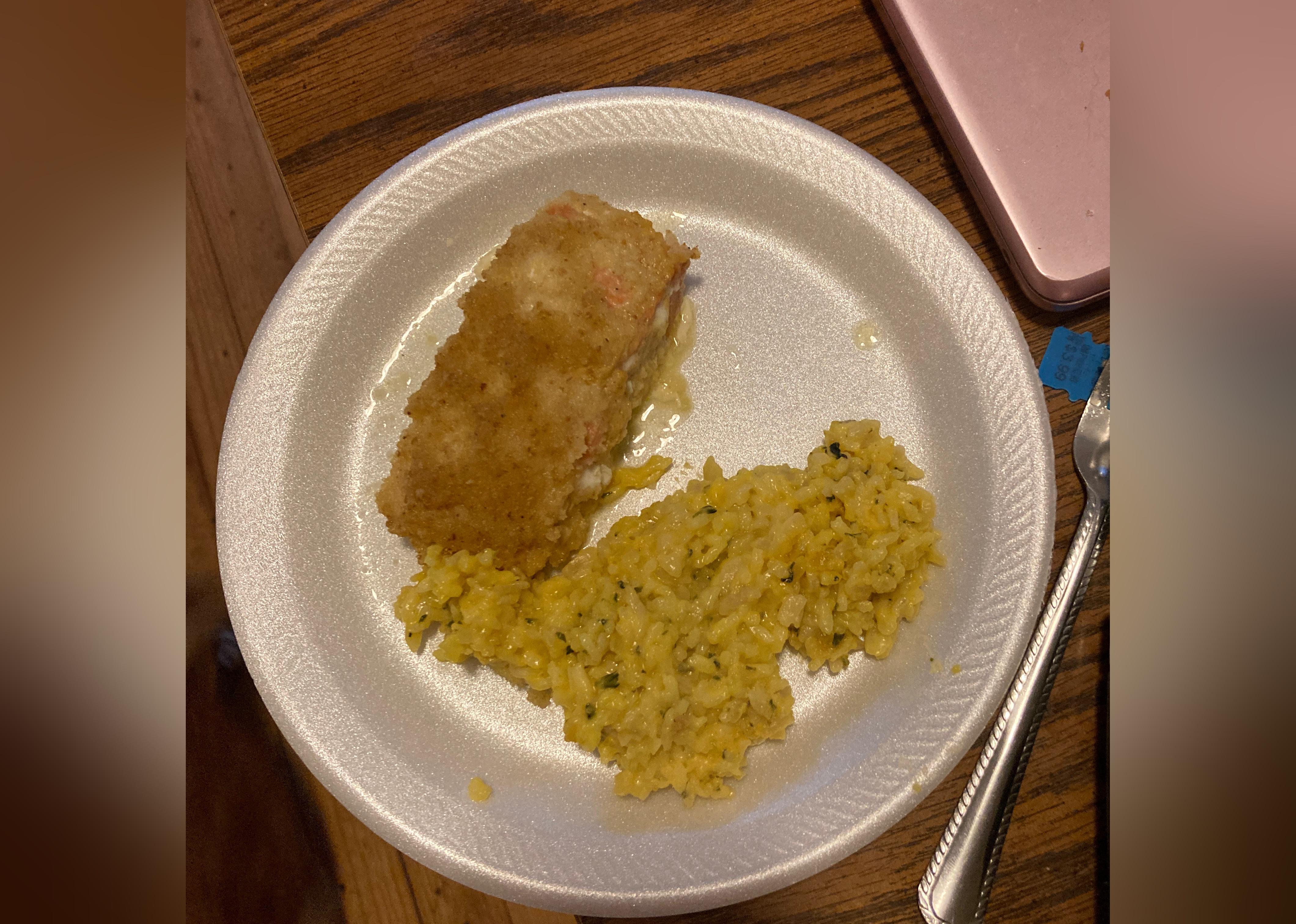 Allrecipes
Baked Salmon Fillets Dijon
- Prep: 10 mins
- Cook: 15 mins
- Total: 25 mins
- Servings: 4
- Number of ingredients: 5
- Read more about the recipe here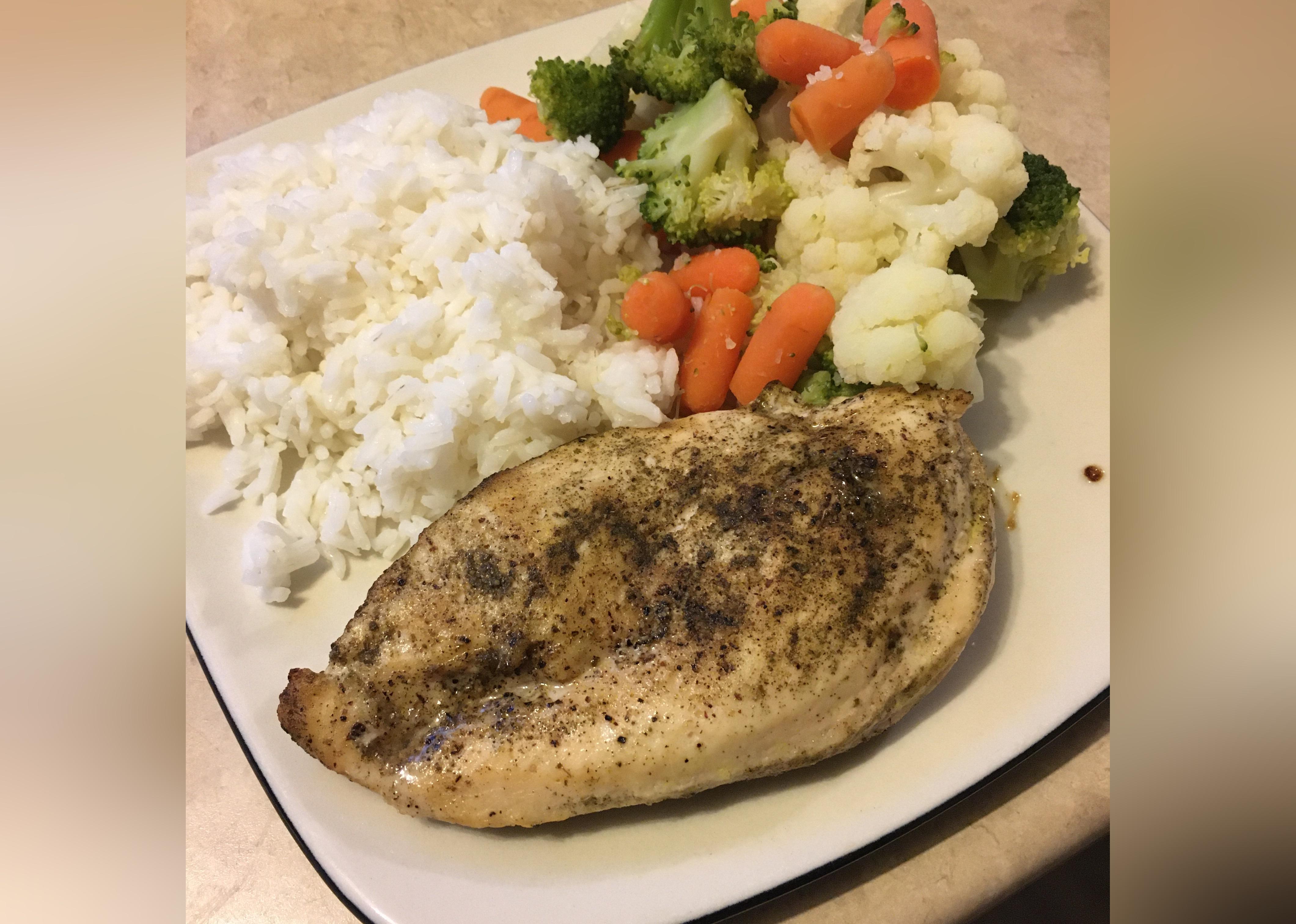 Allrecipes
Simple Baked Chicken Breasts
- Prep: 10 mins
- Cook: 25 mins
- Total: 35 mins
- Servings: 4
- Number of ingredients: 5
- Read more about the recipe here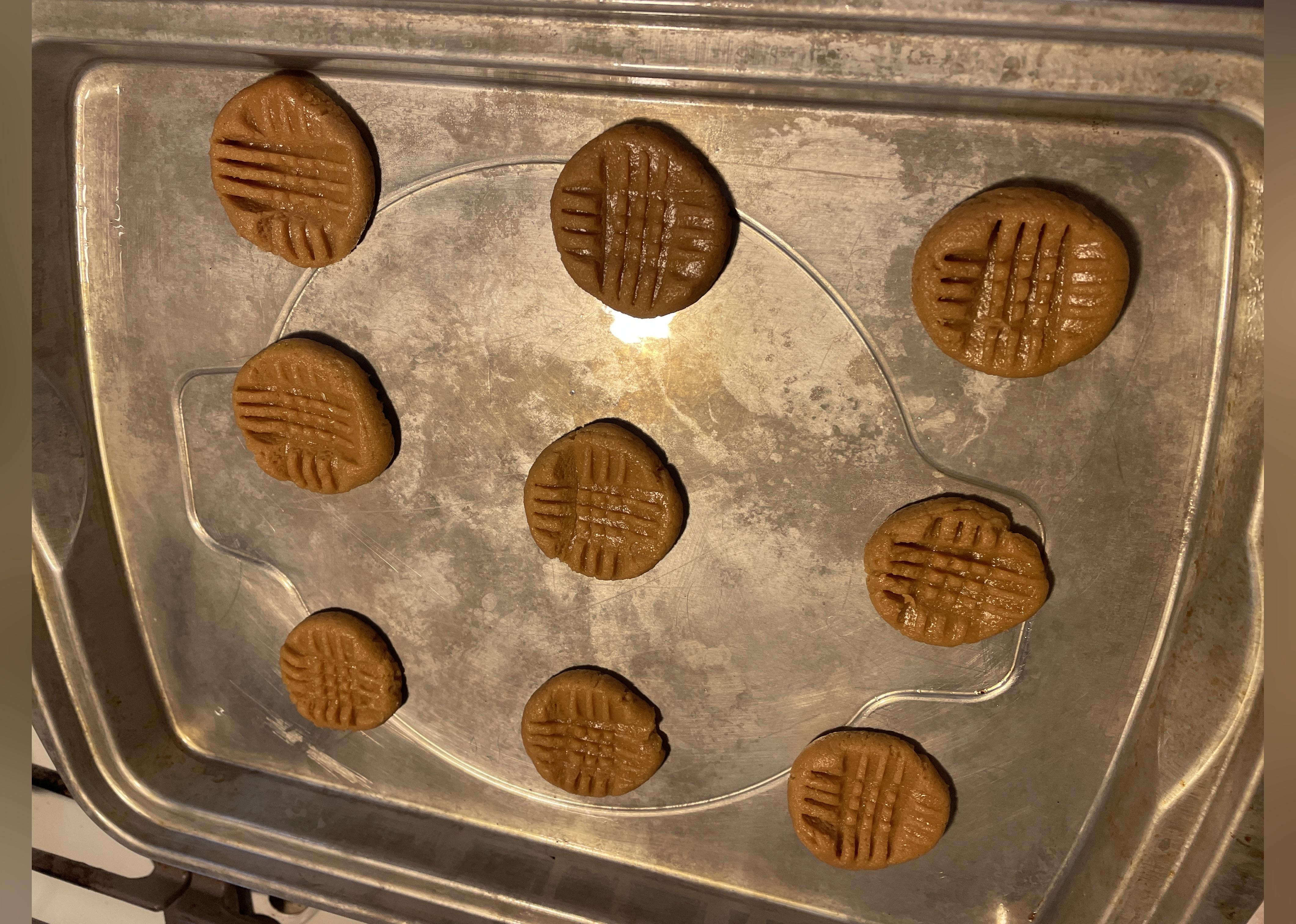 Allrecipes
3-Ingredient Peanut Butter Cookies
- Prep: 15 mins
- Cook: 10 mins
- Total: 25 mins
- Servings: 24
- Yield: 2 dozen cookies
- Number of ingredients: 3
- Read more about the recipe here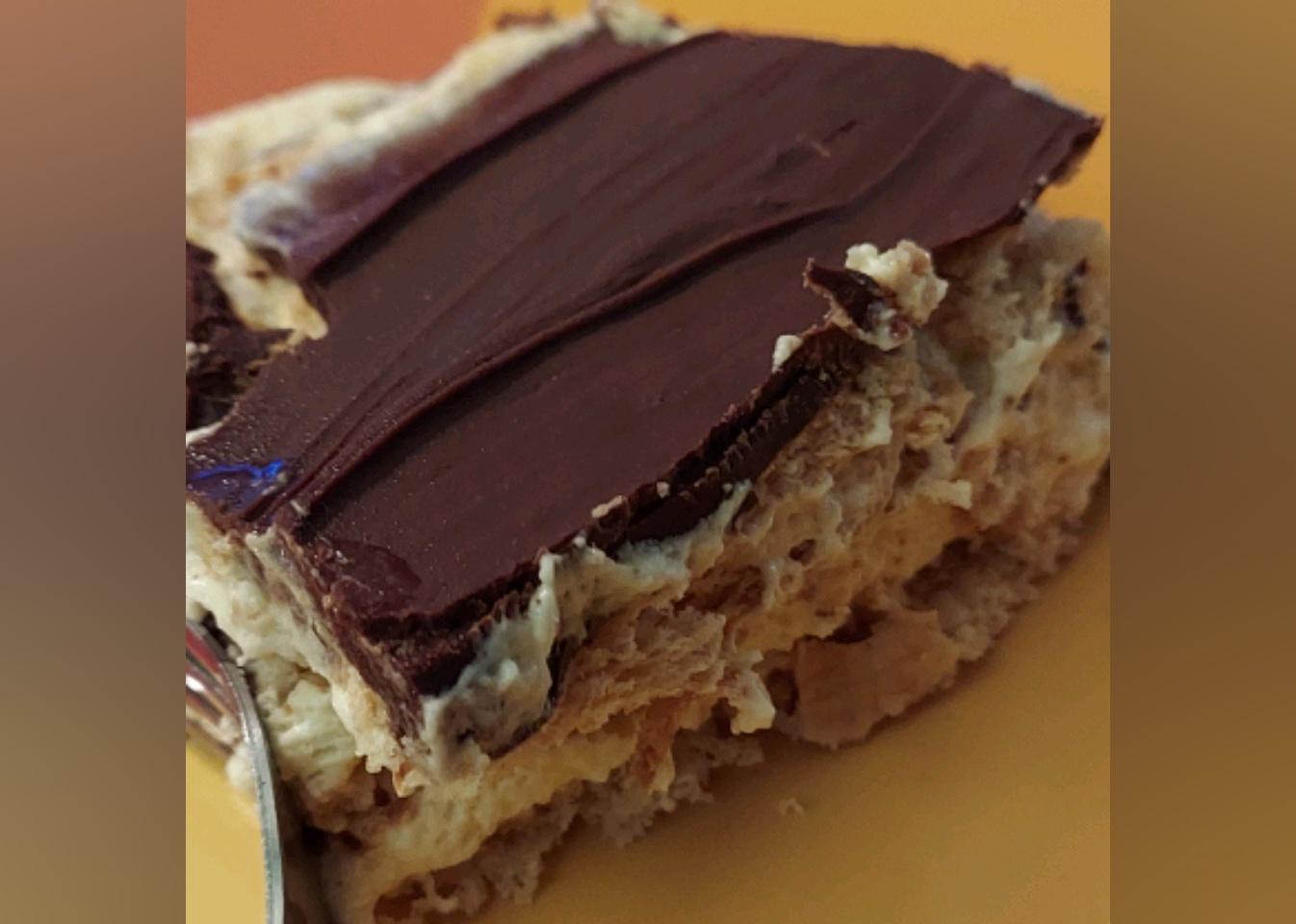 Allrecipes
Éclair Cake
- Prep: 25 mins
- Additional: 4 hrs
- Total: 4 hrs 25 mins
- Servings: 14
- Yield: 1 9x13-inch pan
- Number of ingredients: 5
- Read more about the recipe here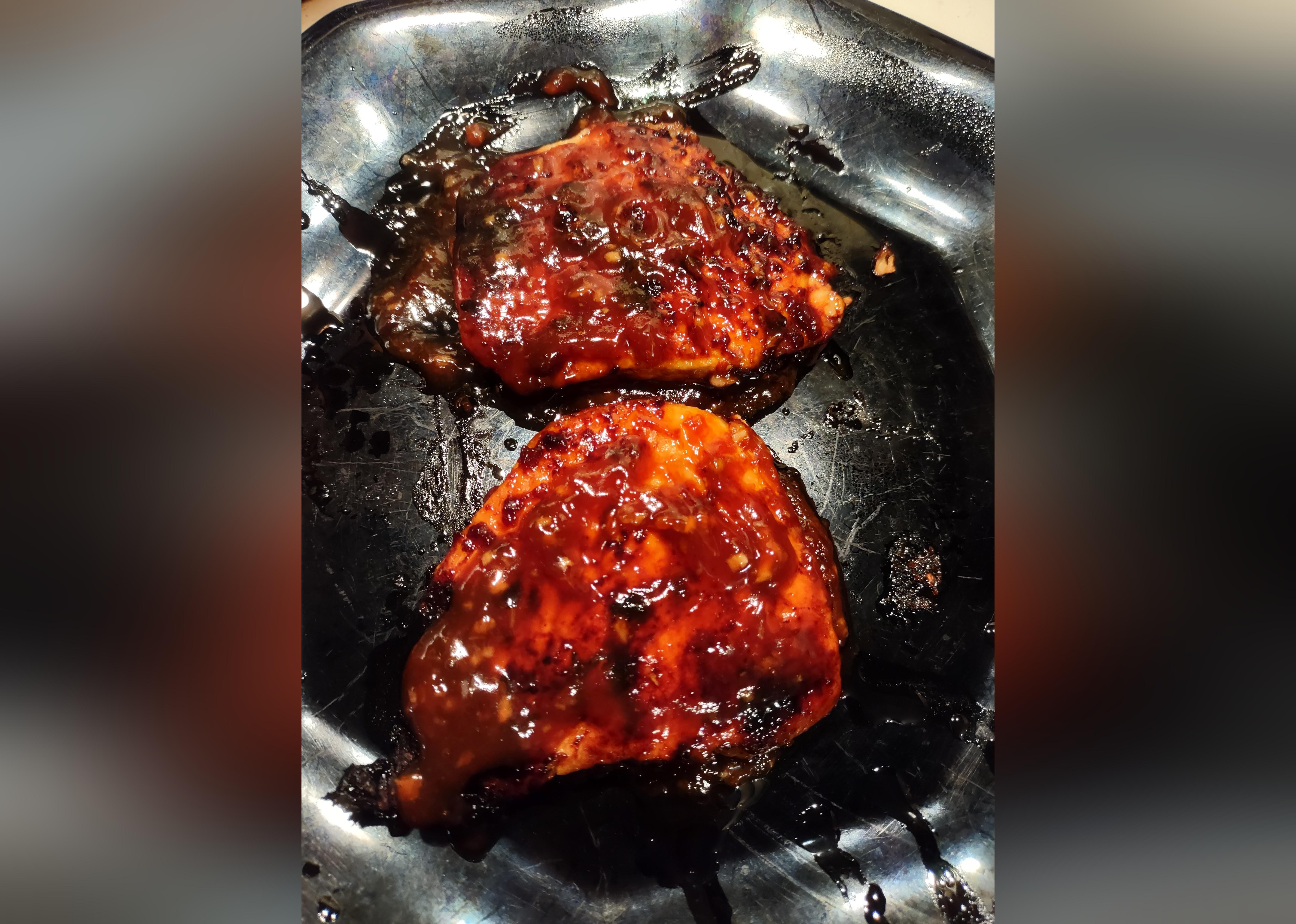 Allrecipes
World's Best Honey Garlic Pork Chops
- Prep: 10 mins
- Cook: 15 mins
- Total: 25 mins
- Servings: 6
- Yield: 6 servings
- Number of ingredients: 5
- Read more about the recipe here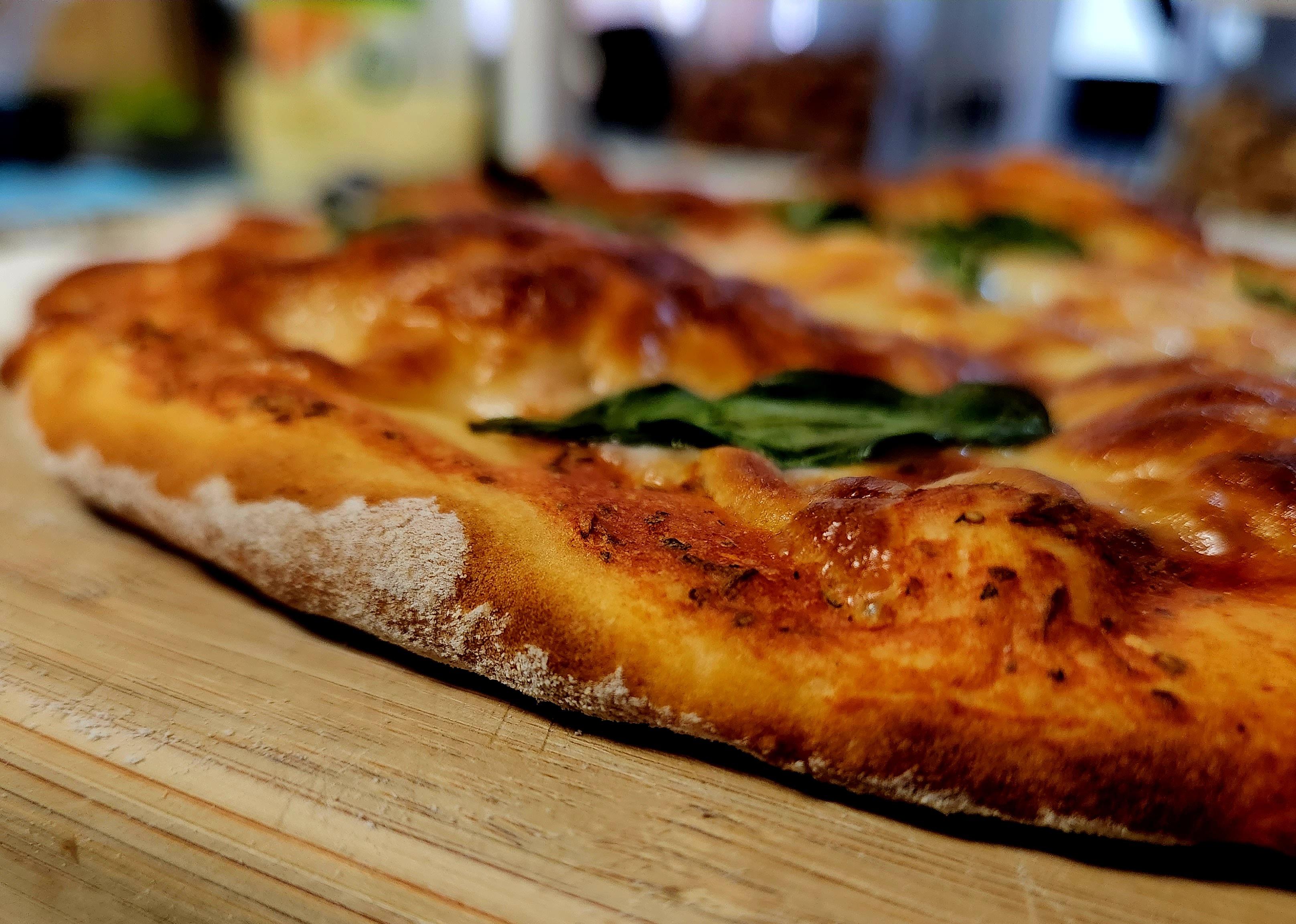 Allrecipes
Two-Ingredient Pizza Dough
- Prep: 15 mins
- Total: 15 mins
- Servings: 8
- Yield: 8 servings
- Number of ingredients: 3
- Read more about the recipe here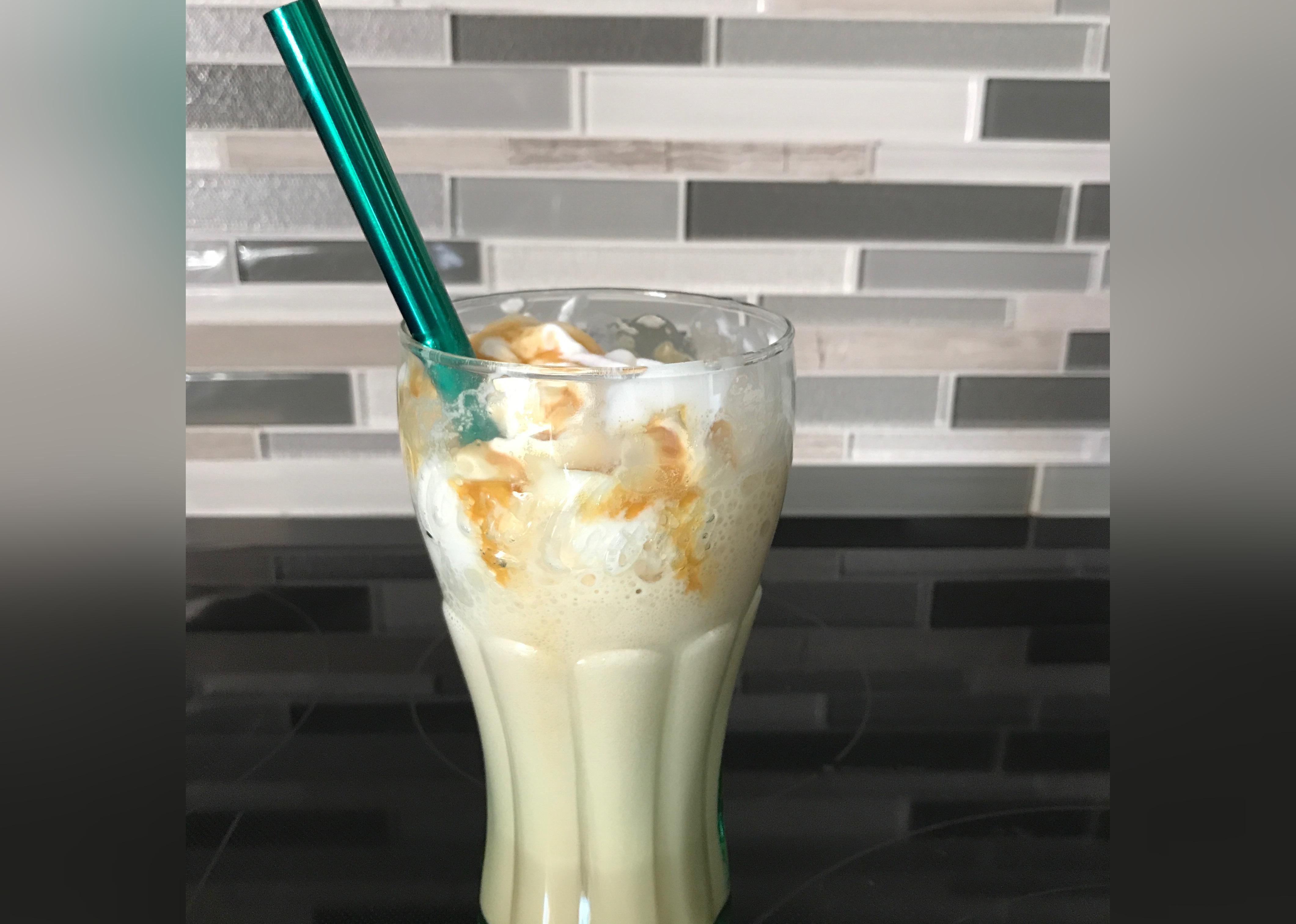 Allrecipes
Starbucks Caramel Frappuccino Copycat Recipe
- Prep: 5 mins
- Total: 5 mins
- Servings: 2
- Number of ingredients: 5
- Read more about the recipe here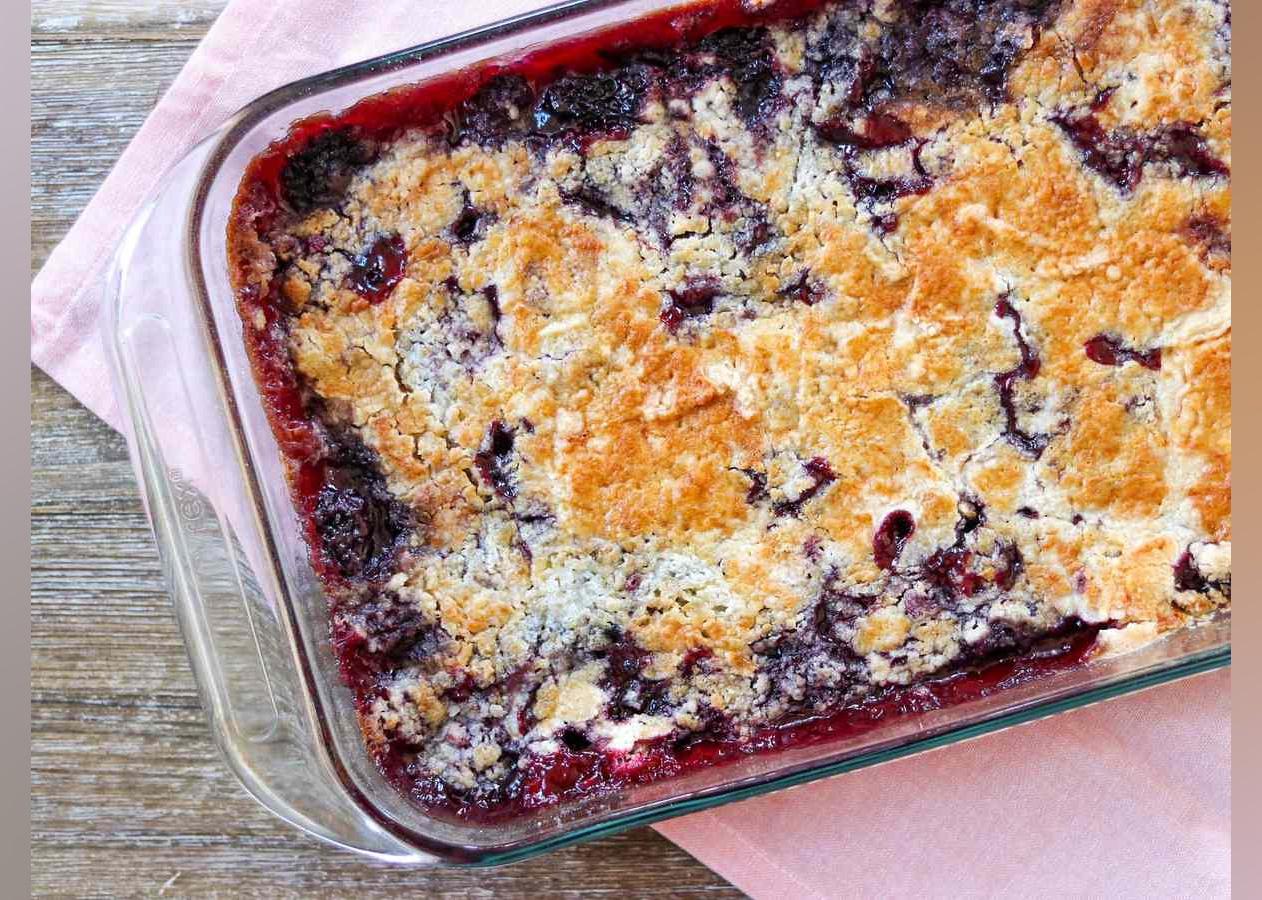 Allrecipes
Blackberry Dump Cake
- Prep: 10 mins
- Cook: 45 mins
- Total: 55 mins
- Servings: 12
- Yield: 1 9x13-inch cake
- Number of ingredients: 4
- Read more about the recipe here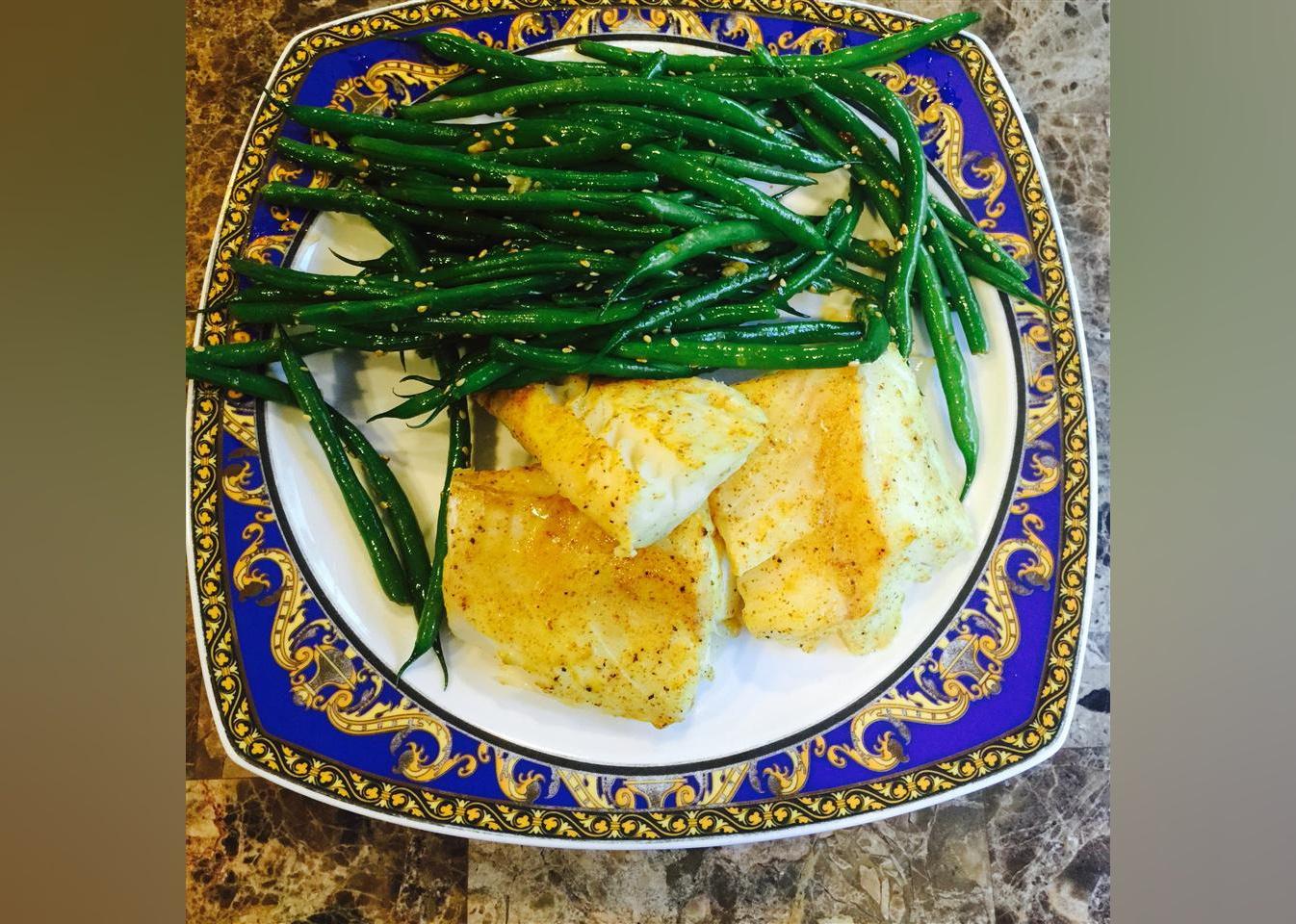 Allrecipes
Easy Bake Fish
- Prep: 15 mins
- Cook: 20 mins
- Total: 35 mins
- Servings: 4
- Yield: 4 servings
- Number of ingredients: 5
- Read more about the recipe here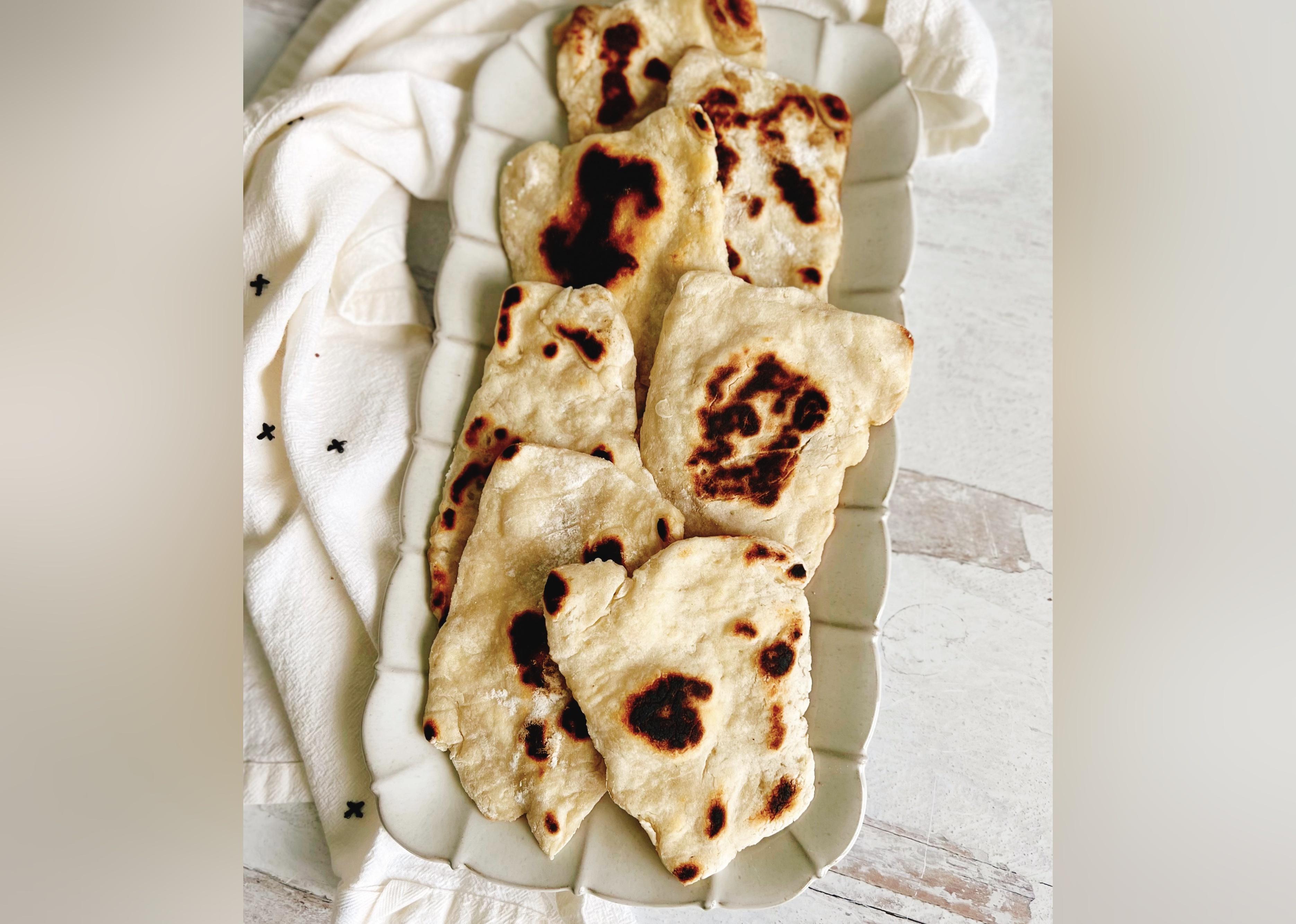 Allrecipes
Two-Ingredient Naan
- Prep: 10 mins
- Cook: 20 mins
- Total: 30 mins
- Servings: 8
- Yield: 8 naan breads
- Number of ingredients: 2
- Read more about the recipe here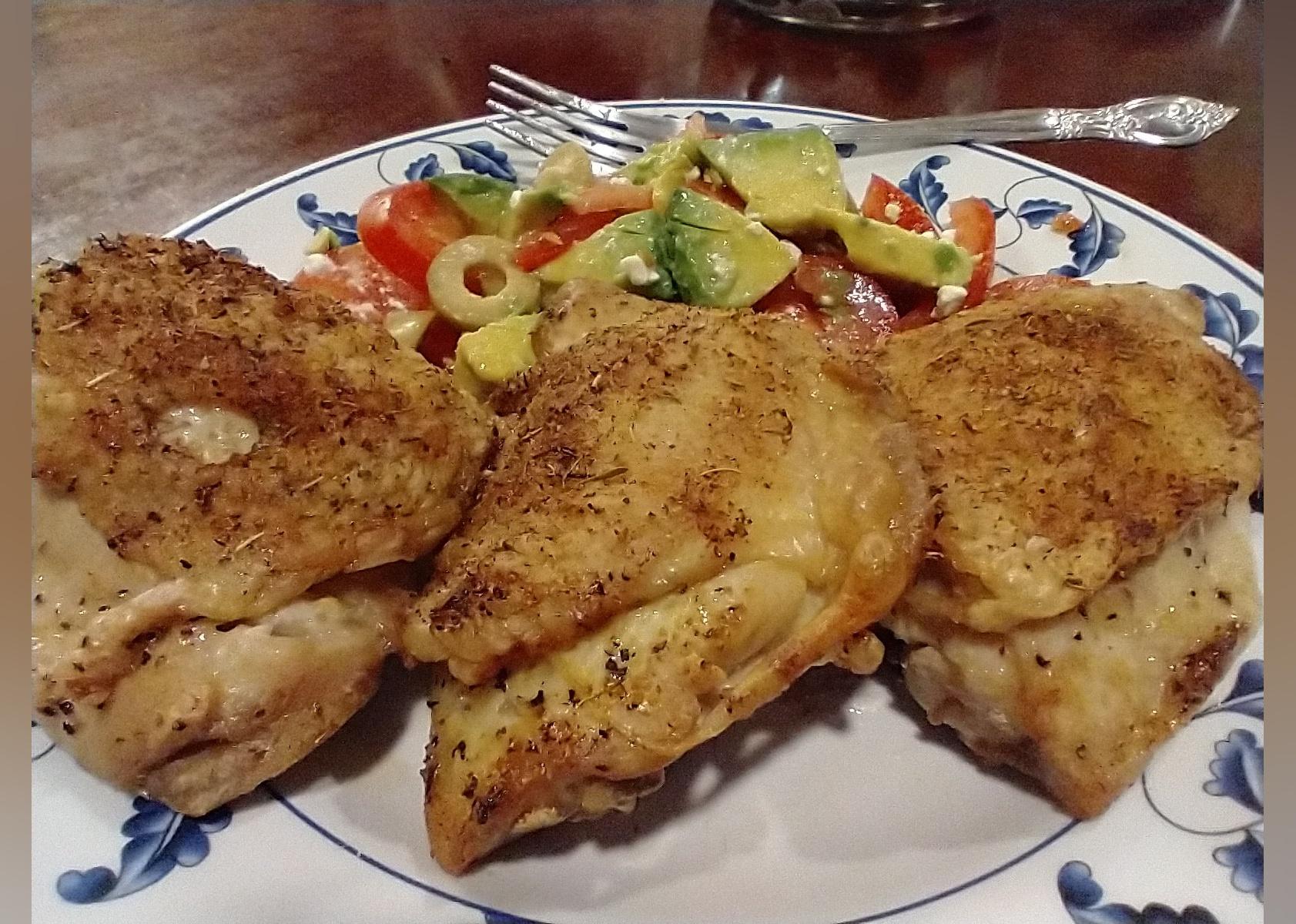 Allrecipes
Crispy Baked Chicken Thighs
- Prep: 5 mins
- Cook: 50 mins
- Additional: 5 mins
- Total: 1 hr
- Servings: 6
- Number of ingredients: 3
- Read more about the recipe here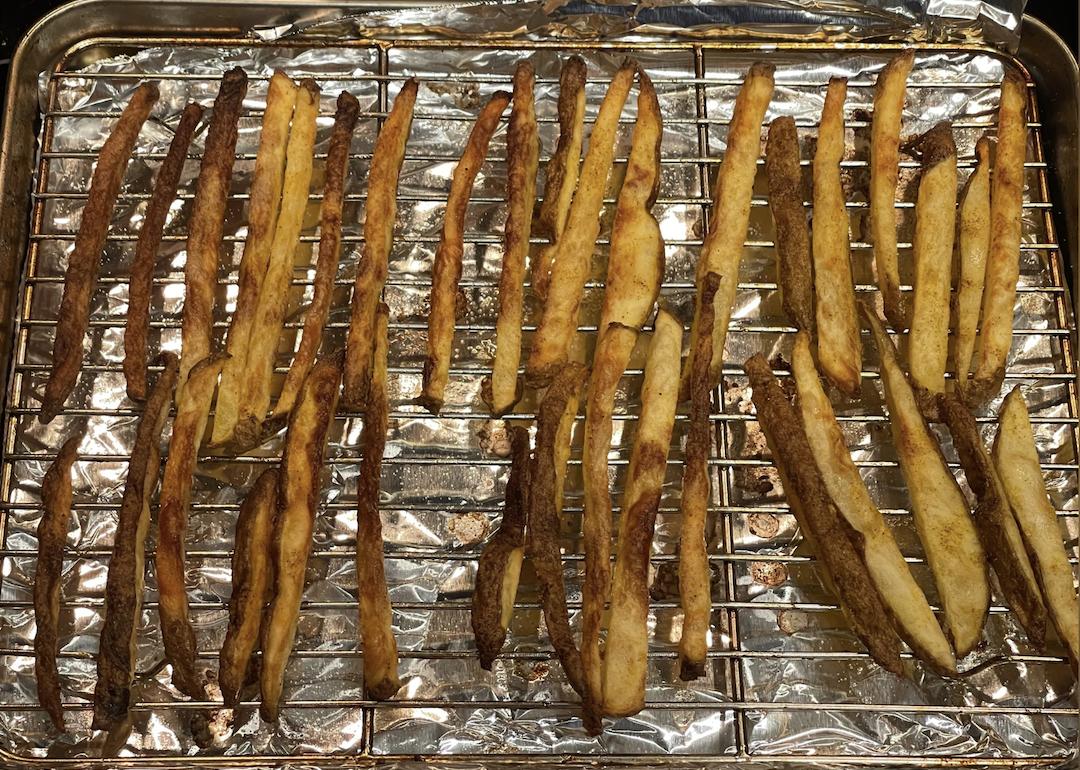 Allrecipes
Air Fryer French Fries
- Prep: 10 mins
- Cook: 25 mins
- Additional: 25 mins
- Total: 1 hr
- Servings: 4
- Number of ingredients: 4
- Read more about the recipe here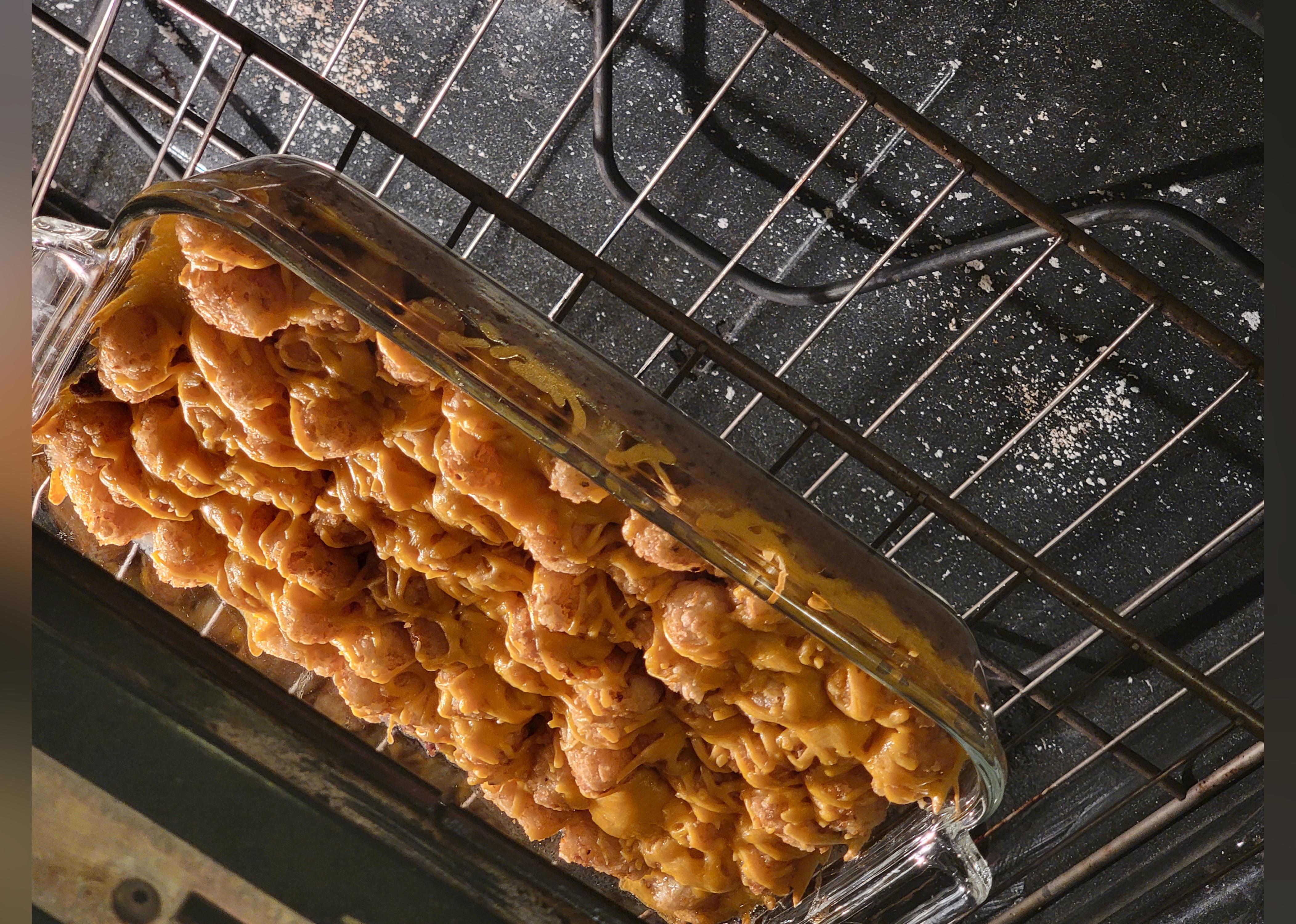 Allrecipes
Tater Tots(R) Casserole
- Prep: 10 mins
- Cook: 30 mins
- Total: 40 mins
- Servings: 8
- Yield: 8 servings
- Number of ingredients: 5
- Read more about the recipe here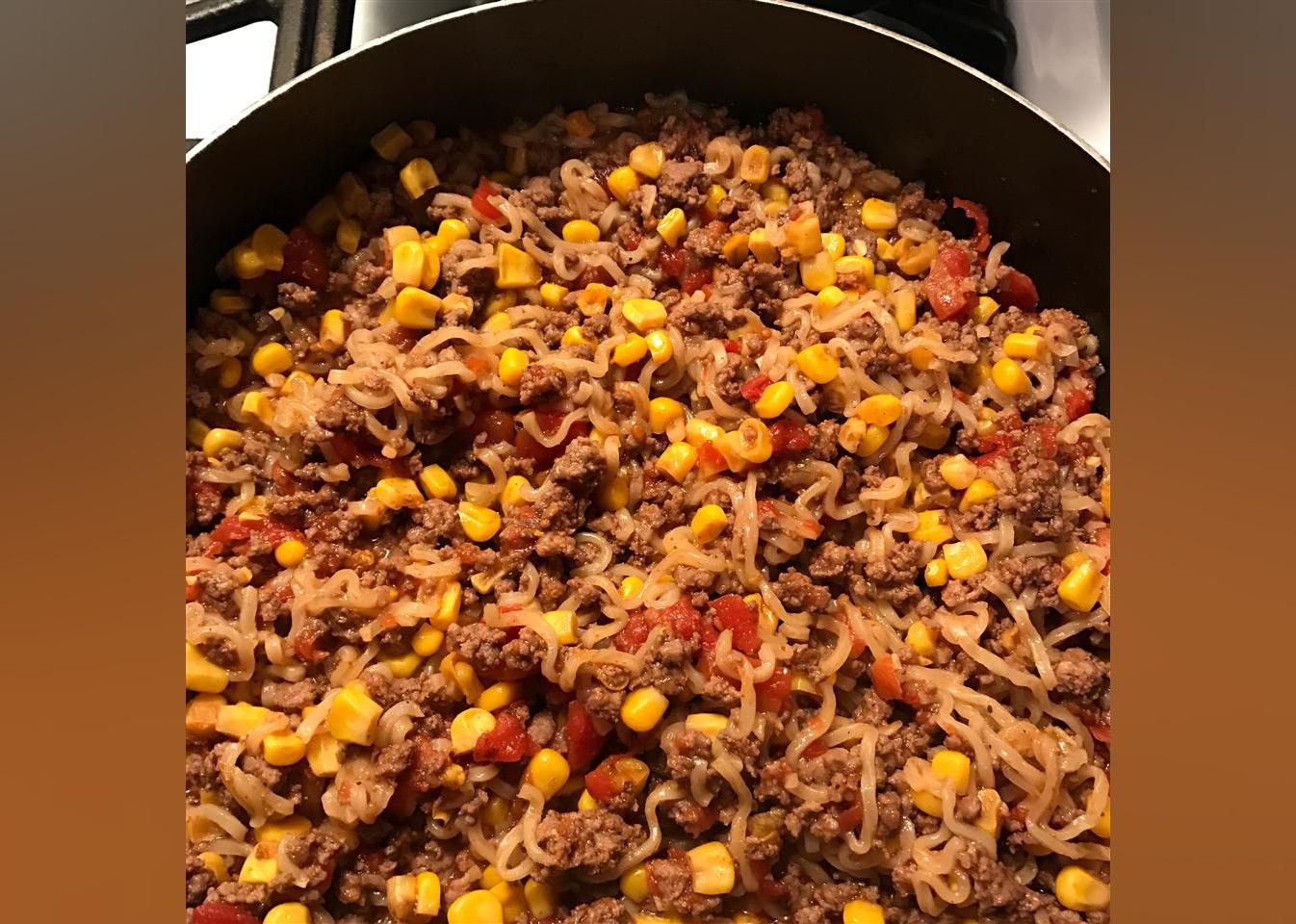 Allrecipes
Ground Beef Curly Noodle
- Prep: 10 mins
- Cook: 10 mins
- Total: 20 mins
- Servings: 4
- Number of ingredients: 4
- Read more about the recipe here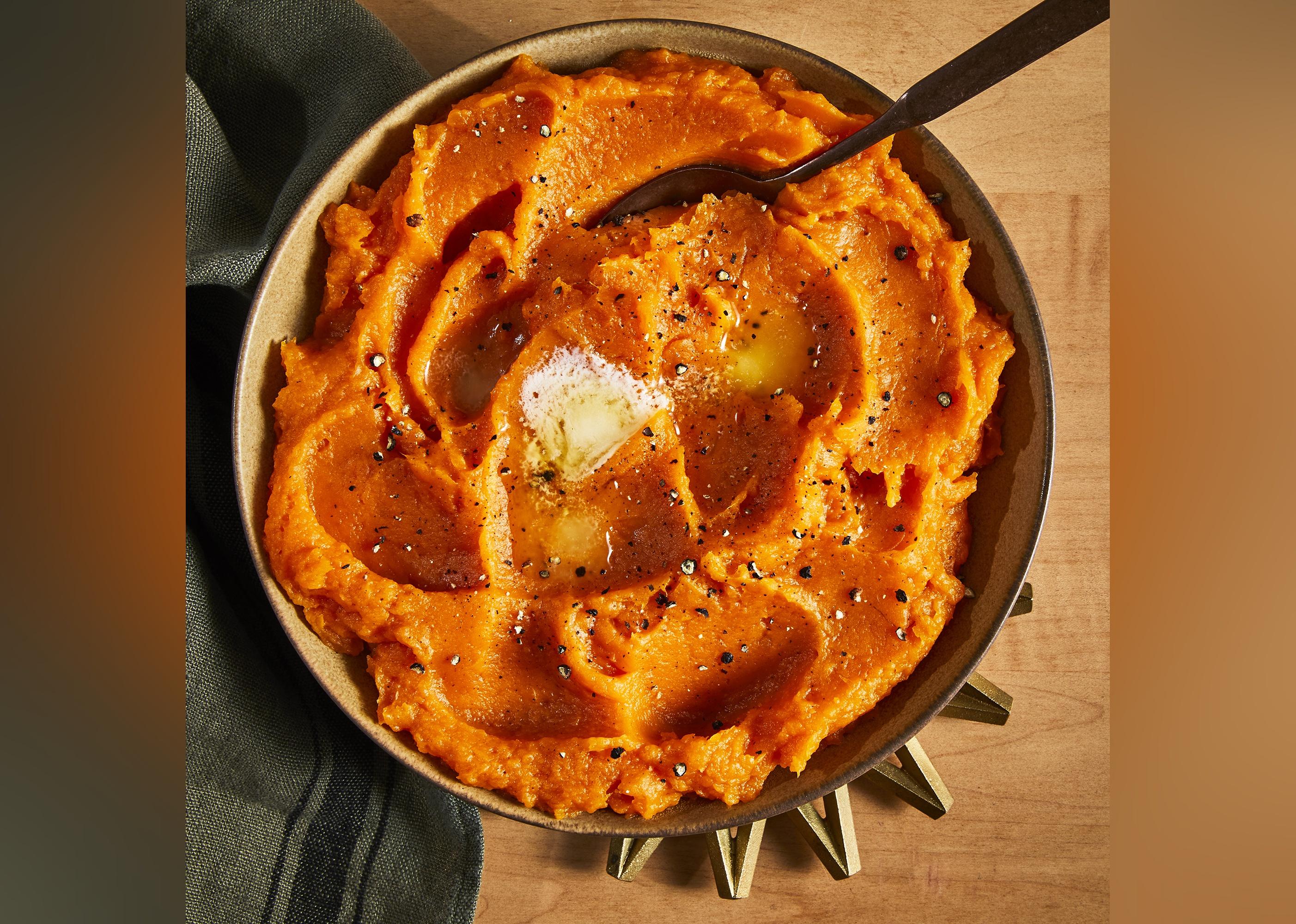 Allrecipes
Mashed Sweet Potatoes
- Prep: 15 mins
- Cook: 25 mins
- Total: 40 mins
- Servings: 6
- Number of ingredients: 4
- Read more about the recipe here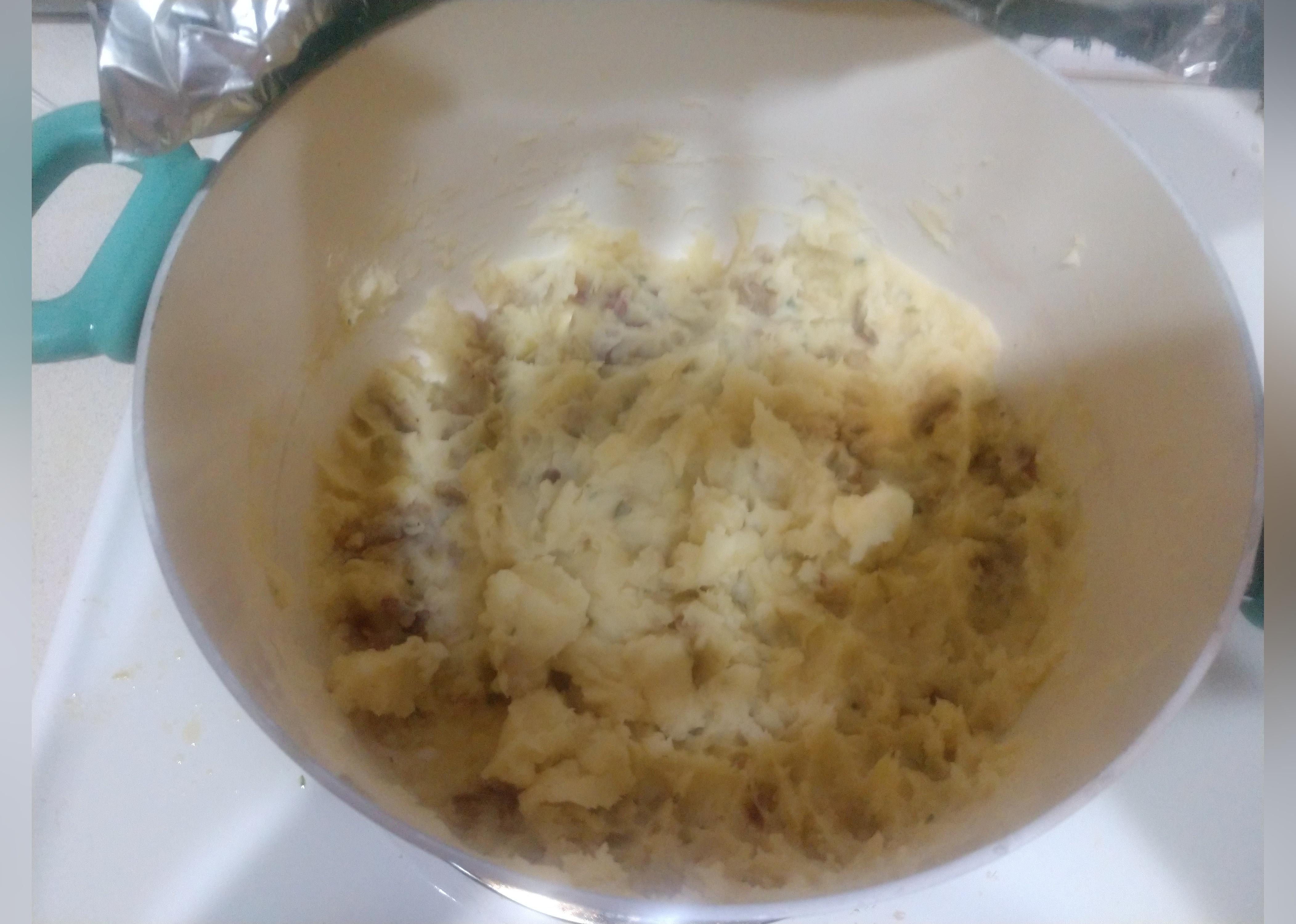 Allrecipes
Basic Mashed Potatoes
- Prep: 15 mins
- Cook: 20 mins
- Total: 35 mins
- Servings: 4
- Number of ingredients: 5
- Read more about the recipe here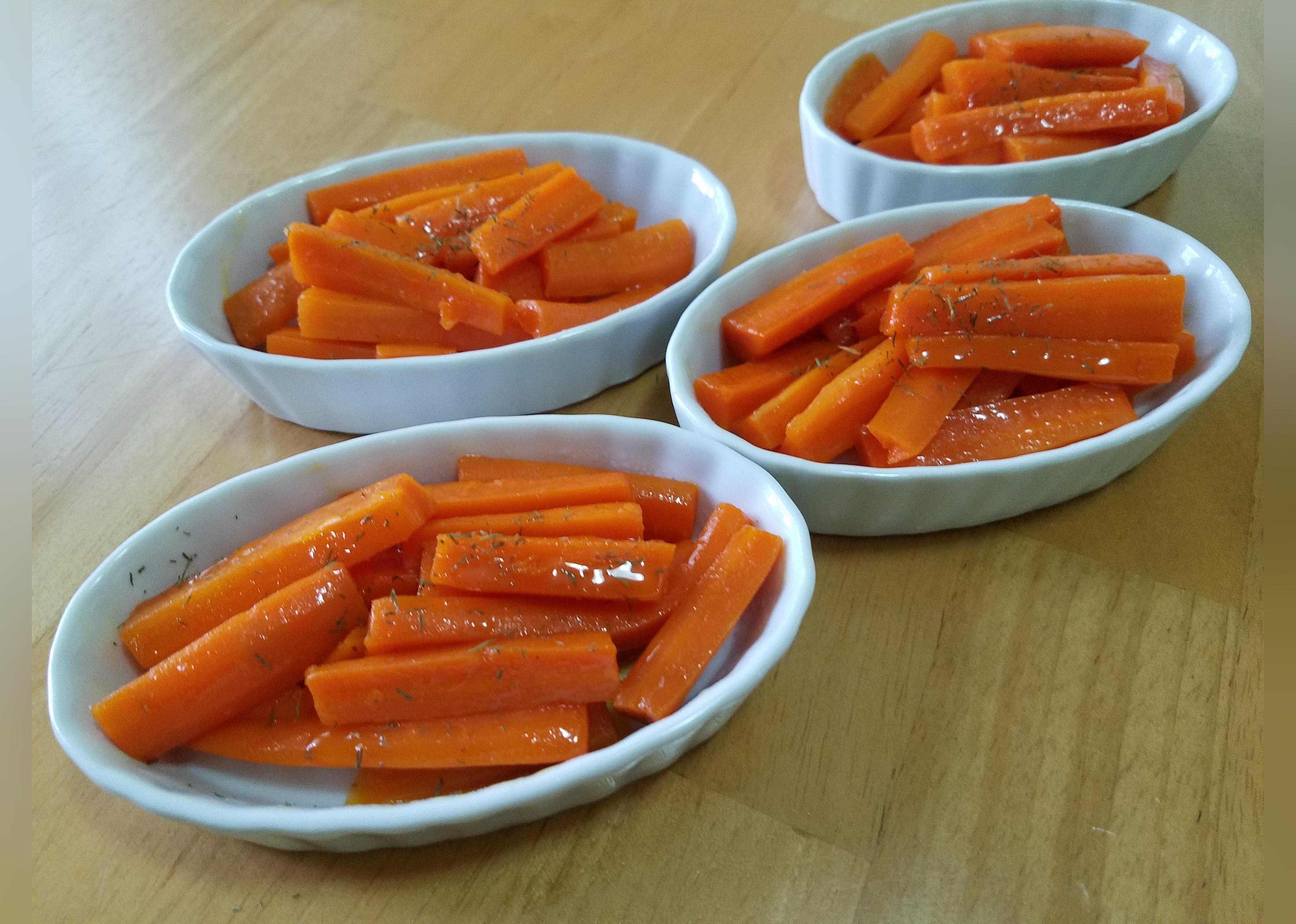 Allrecipes
Glazed Carrots
- Prep: 10 mins
- Cook: 15 mins
- Total: 25 mins
- Servings: 8
- Yield: 8 servings
- Number of ingredients: 5
- Read more about the recipe here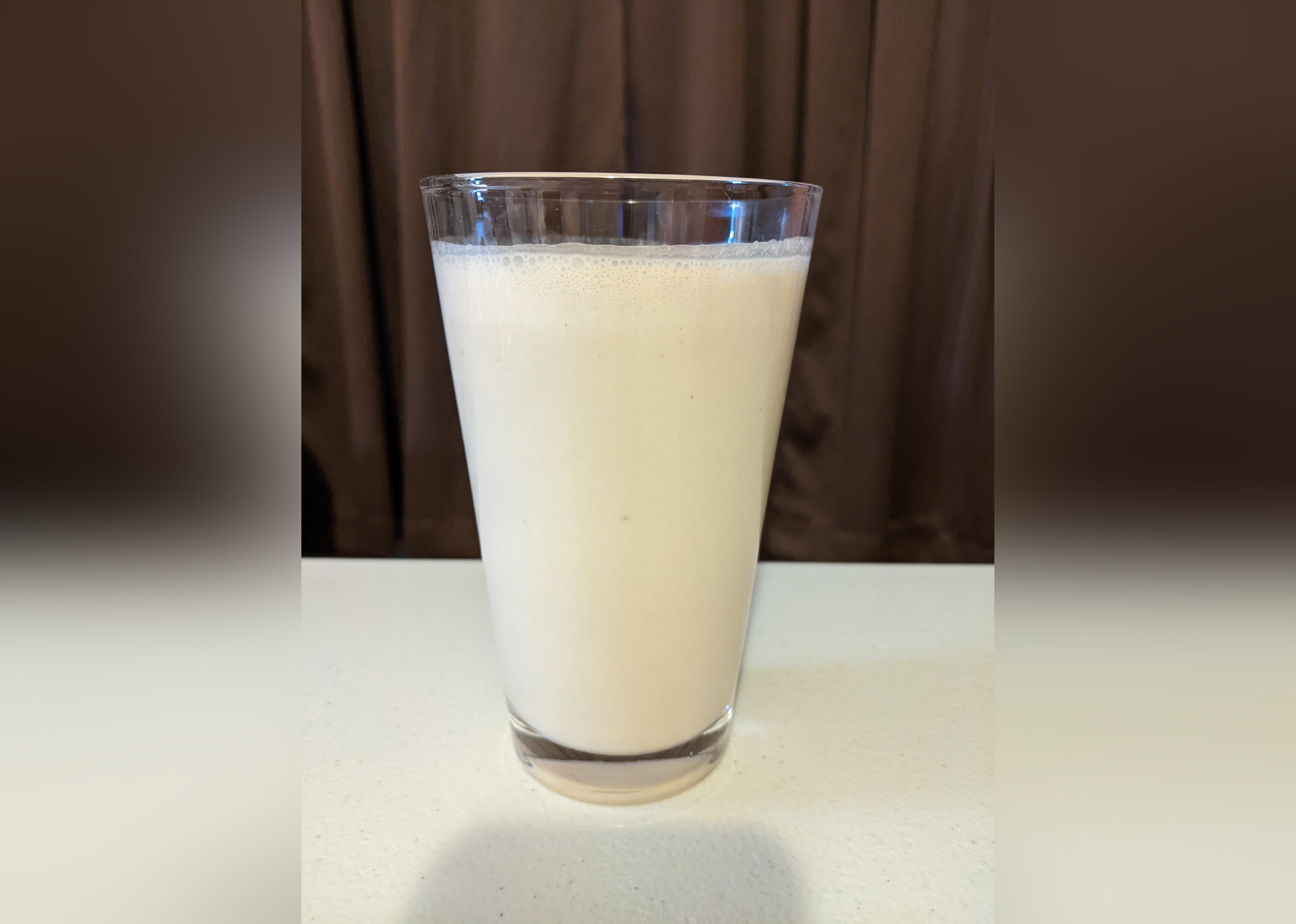 Allrecipes
Peanut Butter Banana Smoothie
- Prep: 5 mins
- Total: 5 mins
- Servings: 4
- Yield: 4 servings
- Number of ingredients: 5
- Read more about the recipe here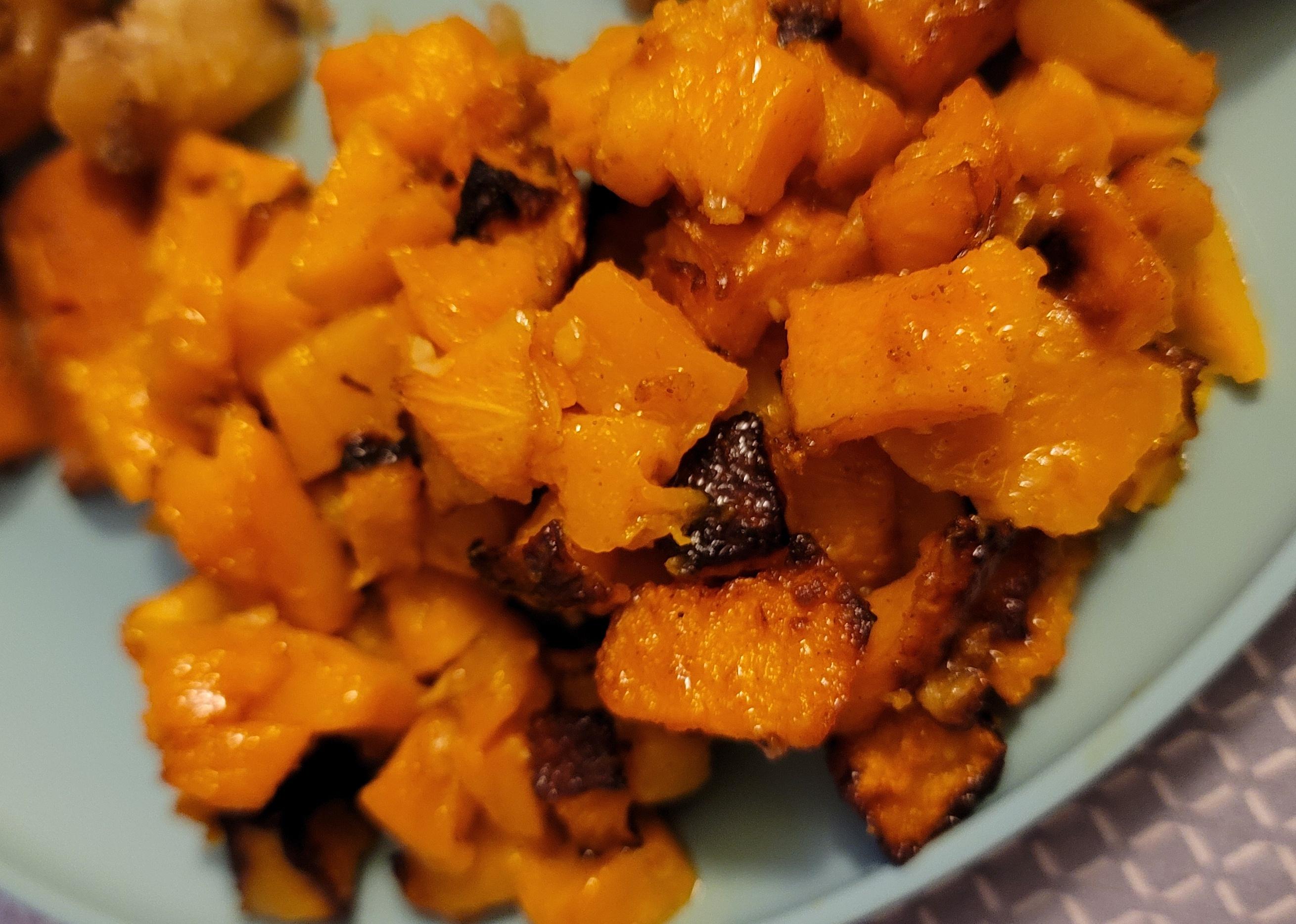 Allrecipes
Simple Roasted Butternut Squash
- Prep: 15 mins
- Cook: 25 mins
- Total: 40 mins
- Servings: 4
- Number of ingredients: 4
- Read more about the recipe here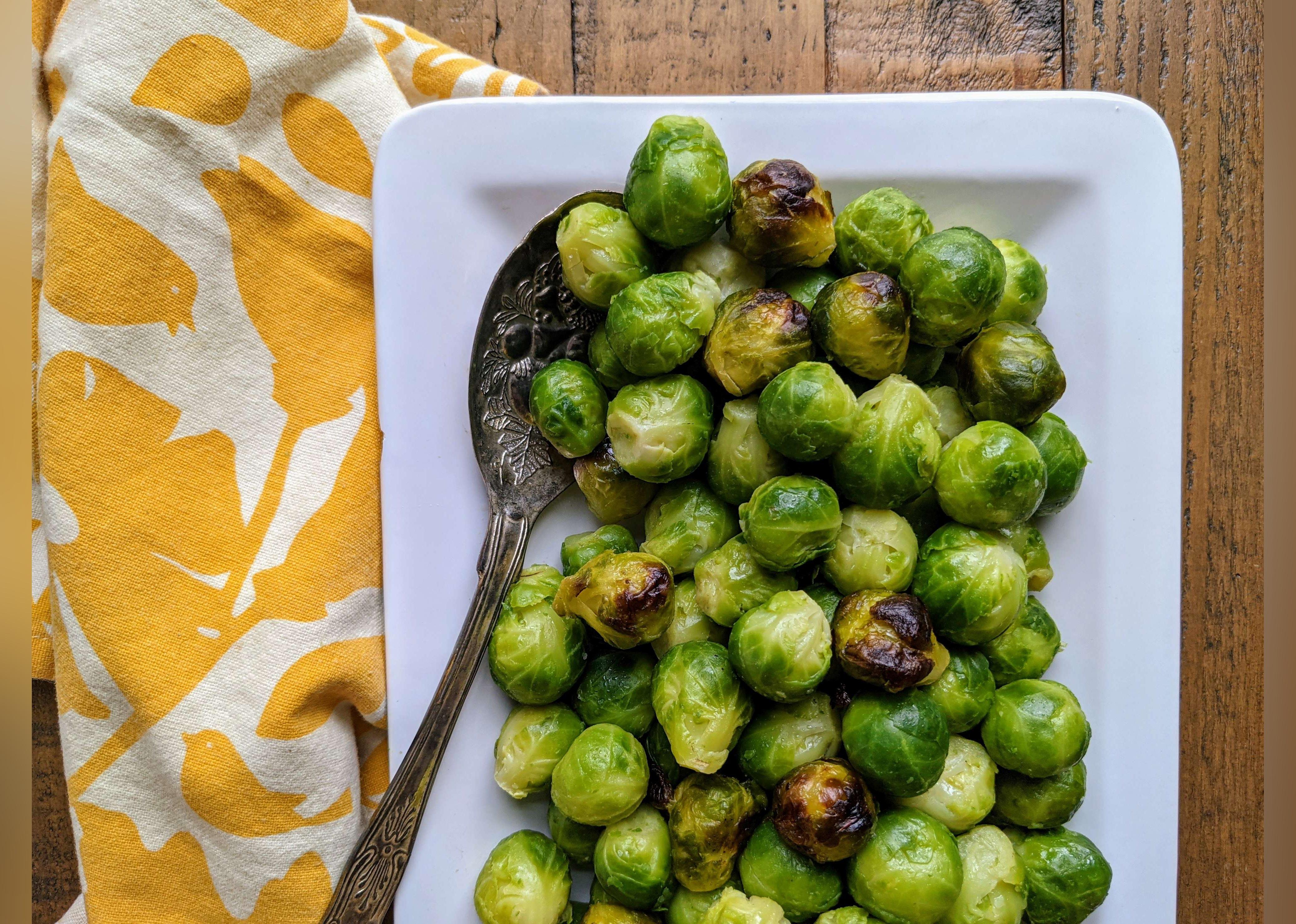 Allrecipes
Roasted Brussels Sprouts
- Prep: 15 mins
- Cook: 30 mins
- Total: 45 mins
- Servings: 6
- Yield: 6 servings
- Number of ingredients: 4
- Read more about the recipe here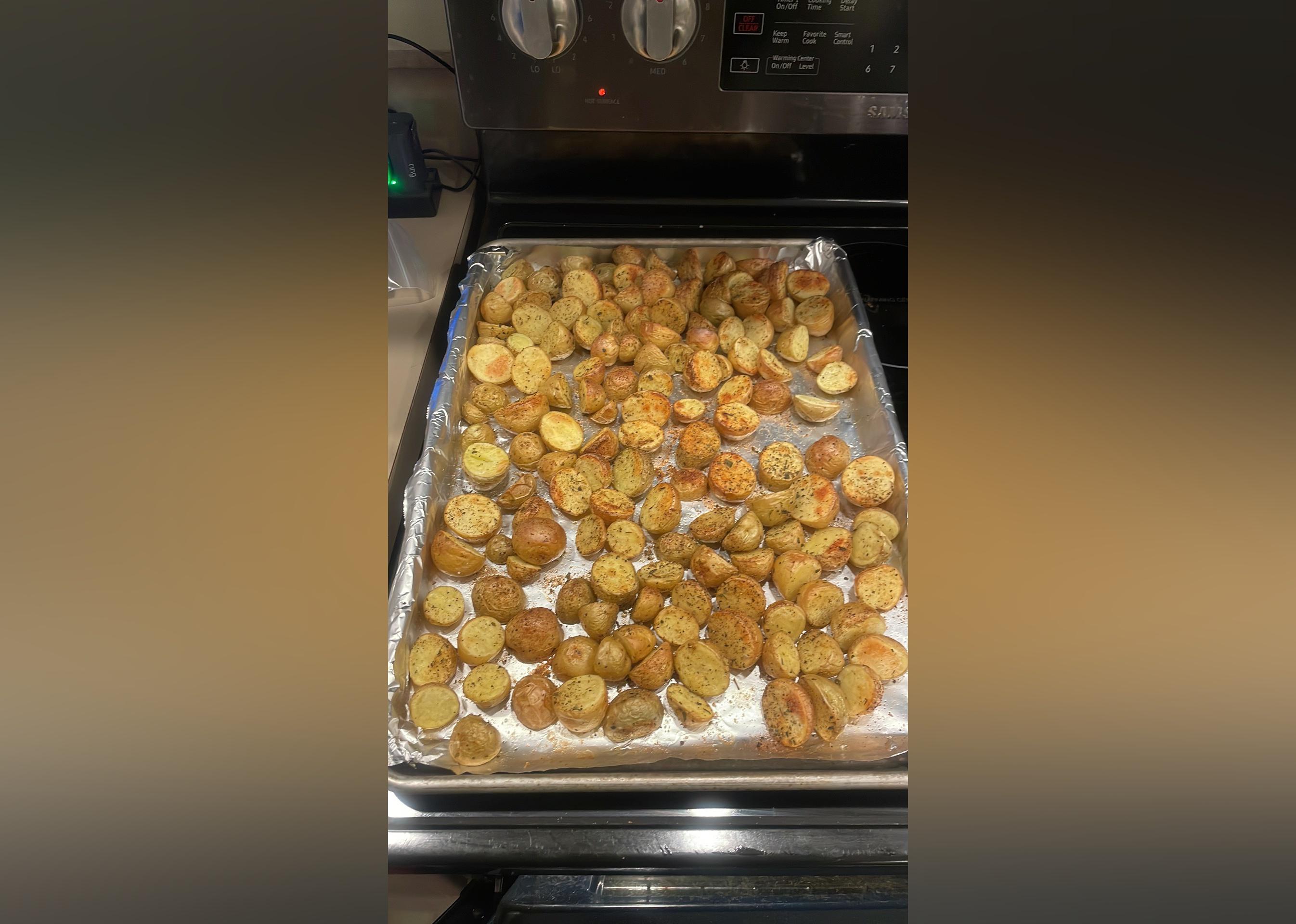 Allrecipes
Roasted Baby Potatoes
- Prep: 5 mins
- Cook: 20 mins
- Total: 25 mins
- Servings: 4
- Number of ingredients: 5
- Read more about the recipe here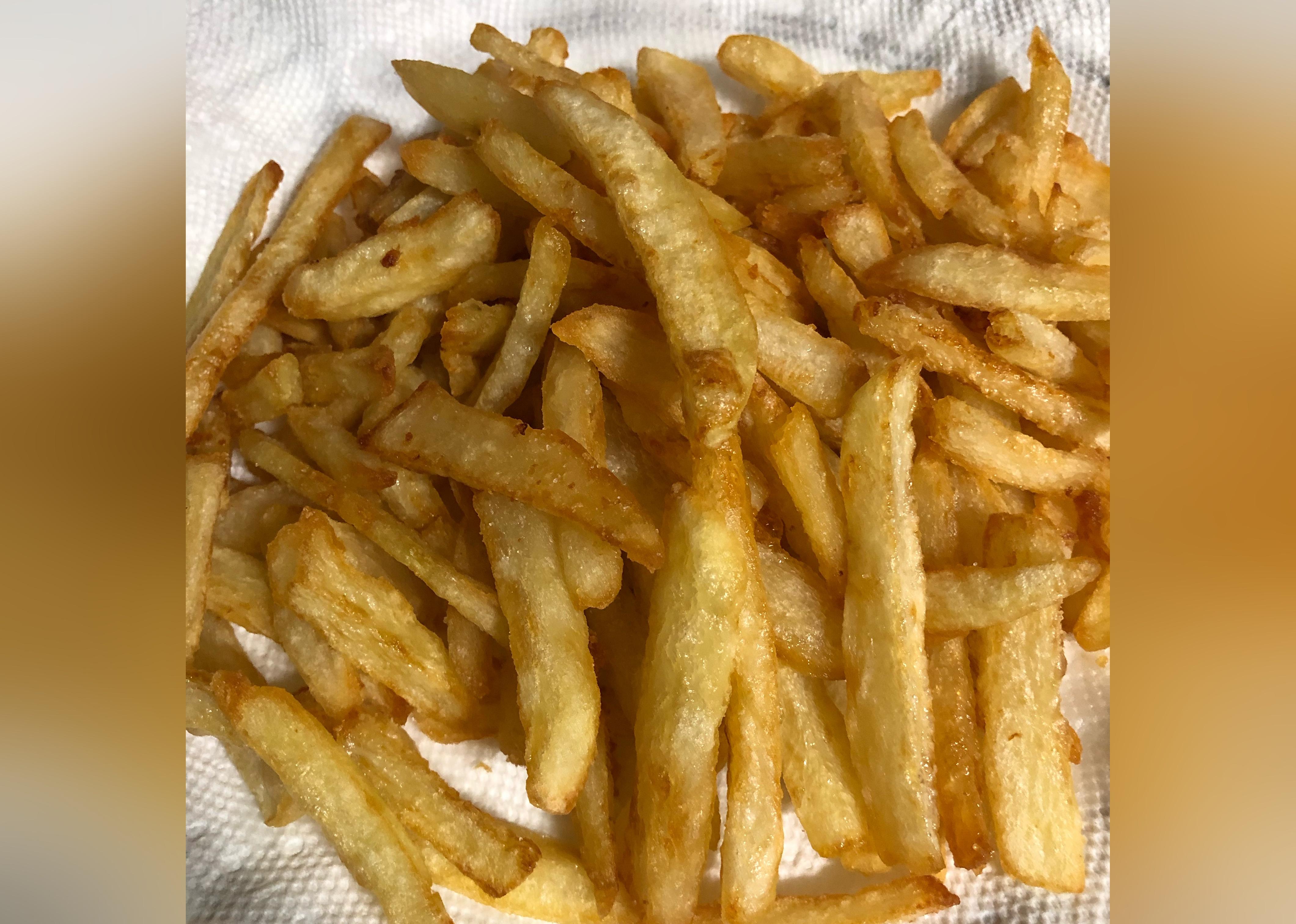 Allrecipes
Chef John's French Fries
- Prep: 10 mins
- Cook: 10 mins
- Additional: 30 mins
- Total: 50 mins
- Servings: 2
- Number of ingredients: 3
- Read more about the recipe here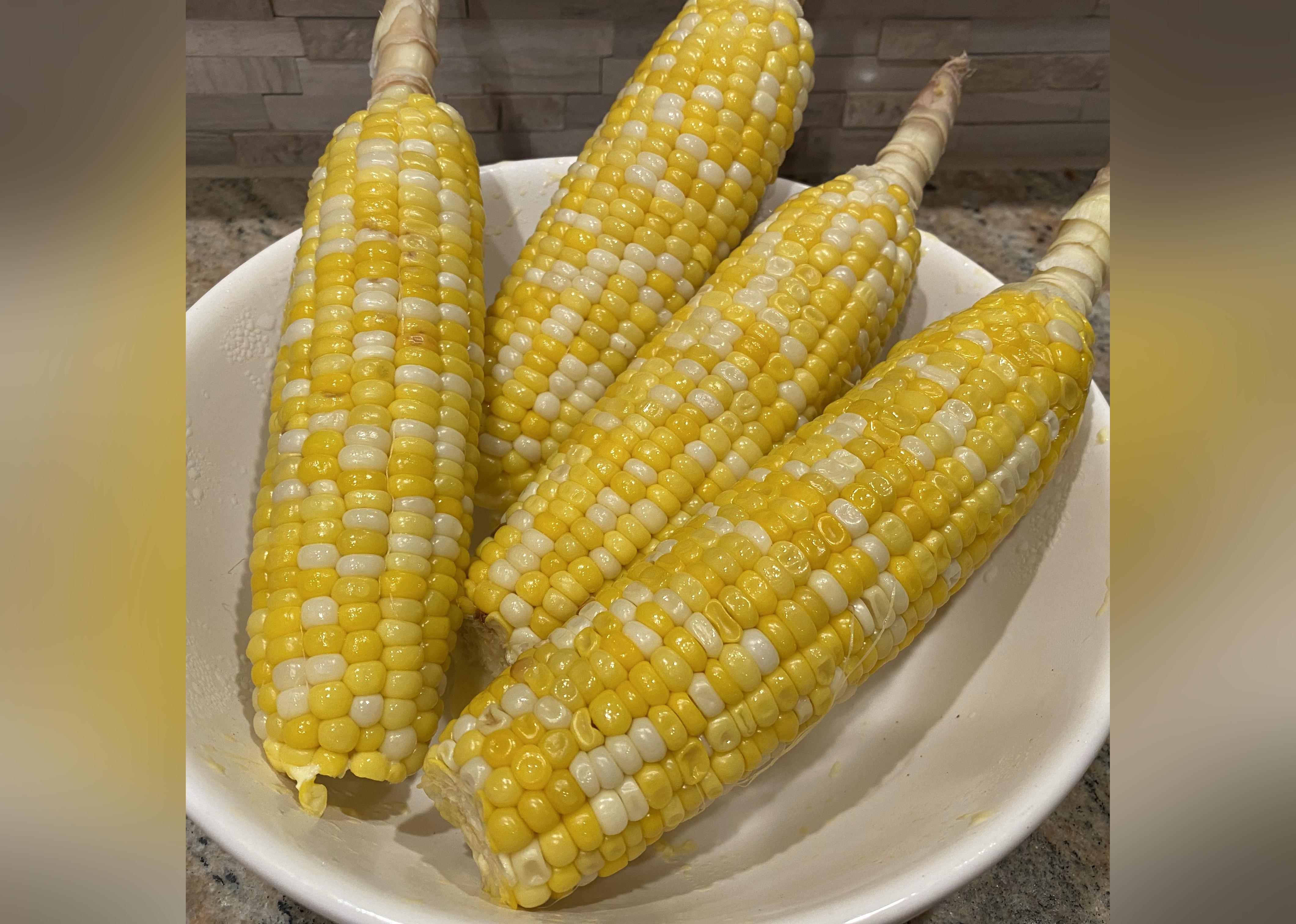 Allrecipes
Jamie's Sweet and Easy Corn on the Cob
- Prep: 5 mins
- Cook: 10 mins
- Total: 15 mins
- Servings: 6
- Yield: 6 servings
- Number of ingredients: 3
- Read more about the recipe here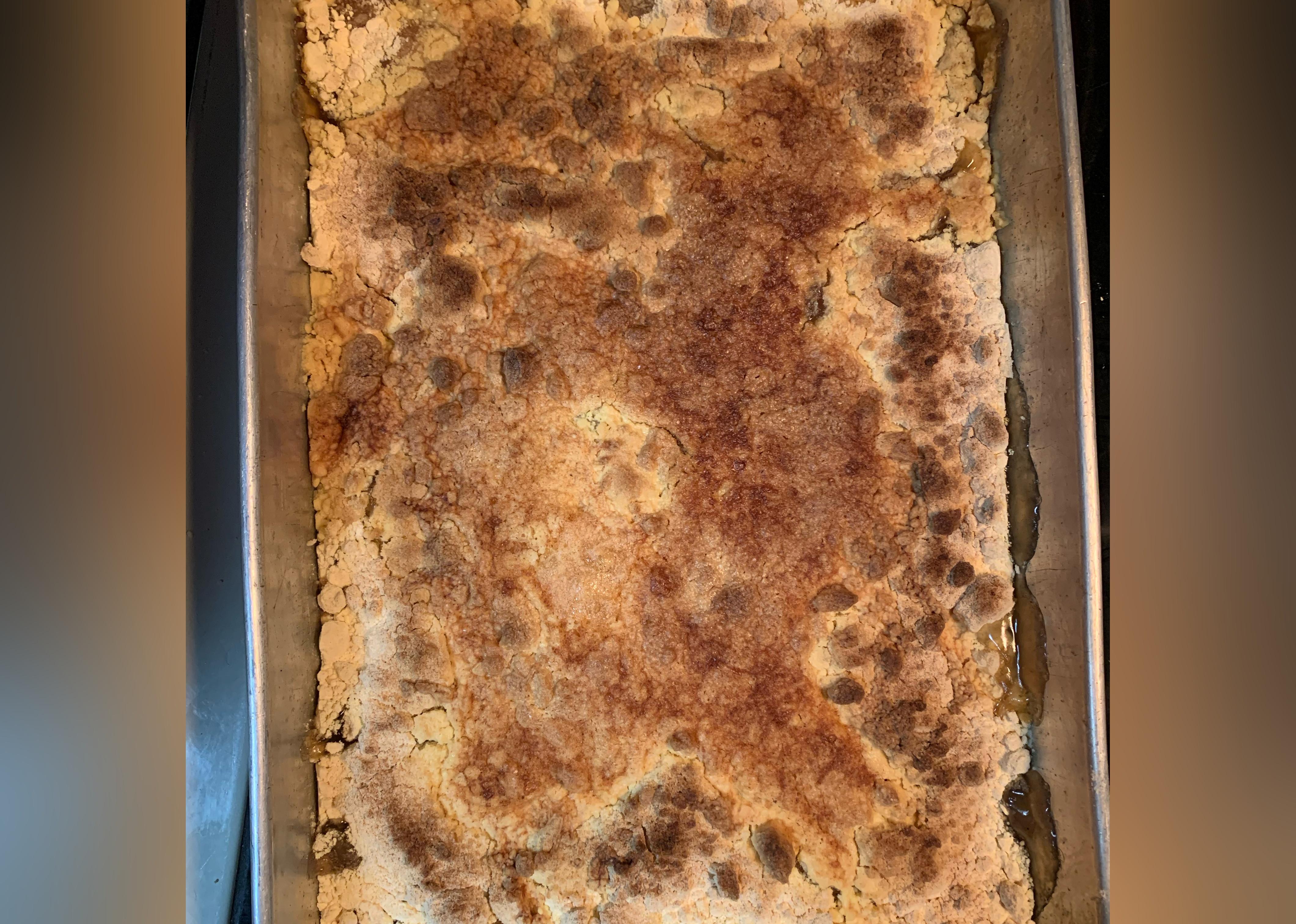 Allrecipes
Apple Pie Cake-Mix Cake
- Prep: 5 mins
- Cook: 40 mins
- Additional: 15 mins
- Total: 1 hr
- Servings: 20
- Yield: 1 9x13-inch cake
- Number of ingredients: 3
- Read more about the recipe here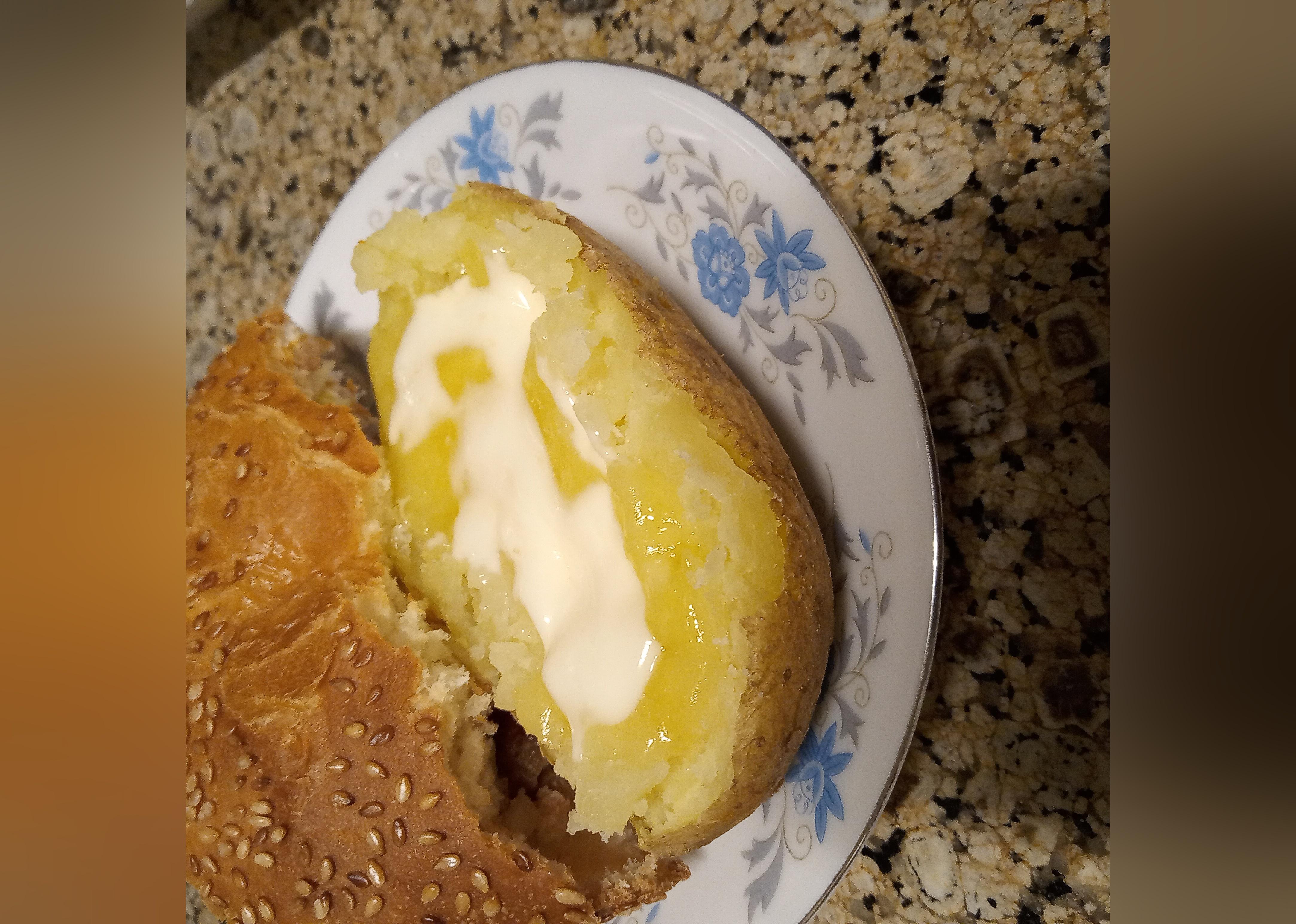 Allrecipes
Microwave Baked Potato
- Prep: 1 min
- Cook: 11 mins
- Total: 12 mins
- Servings: 1
- Yield: 1 serving
- Number of ingredients: 5
- Read more about the recipe here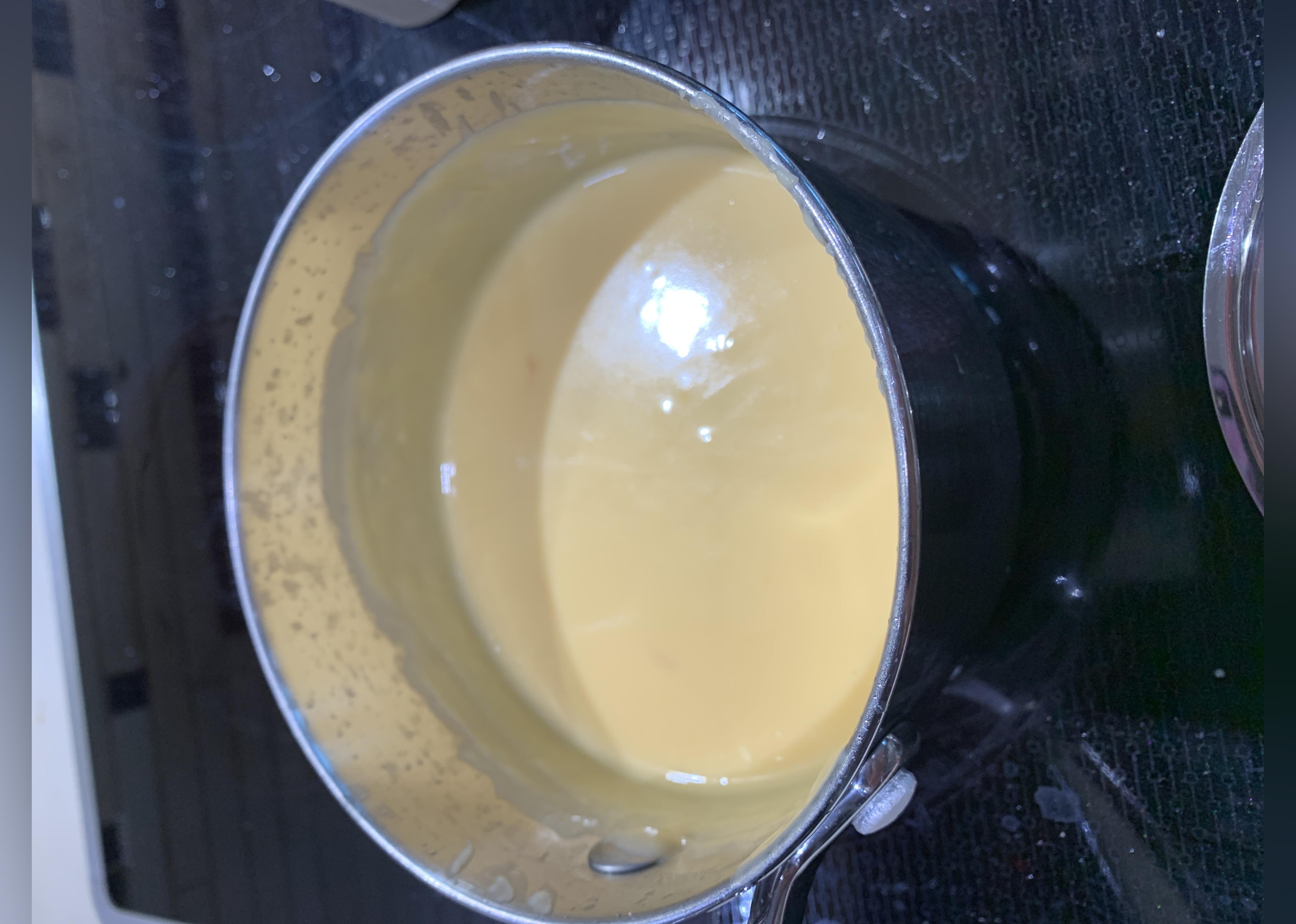 Allrecipes
Cheese Sauce for Broccoli and Cauliflower
- Prep: 5 mins
- Cook: 10 mins
- Total: 15 mins
- Servings: 6
- Yield: 6 servings
- Number of ingredients: 5
- Read more about the recipe here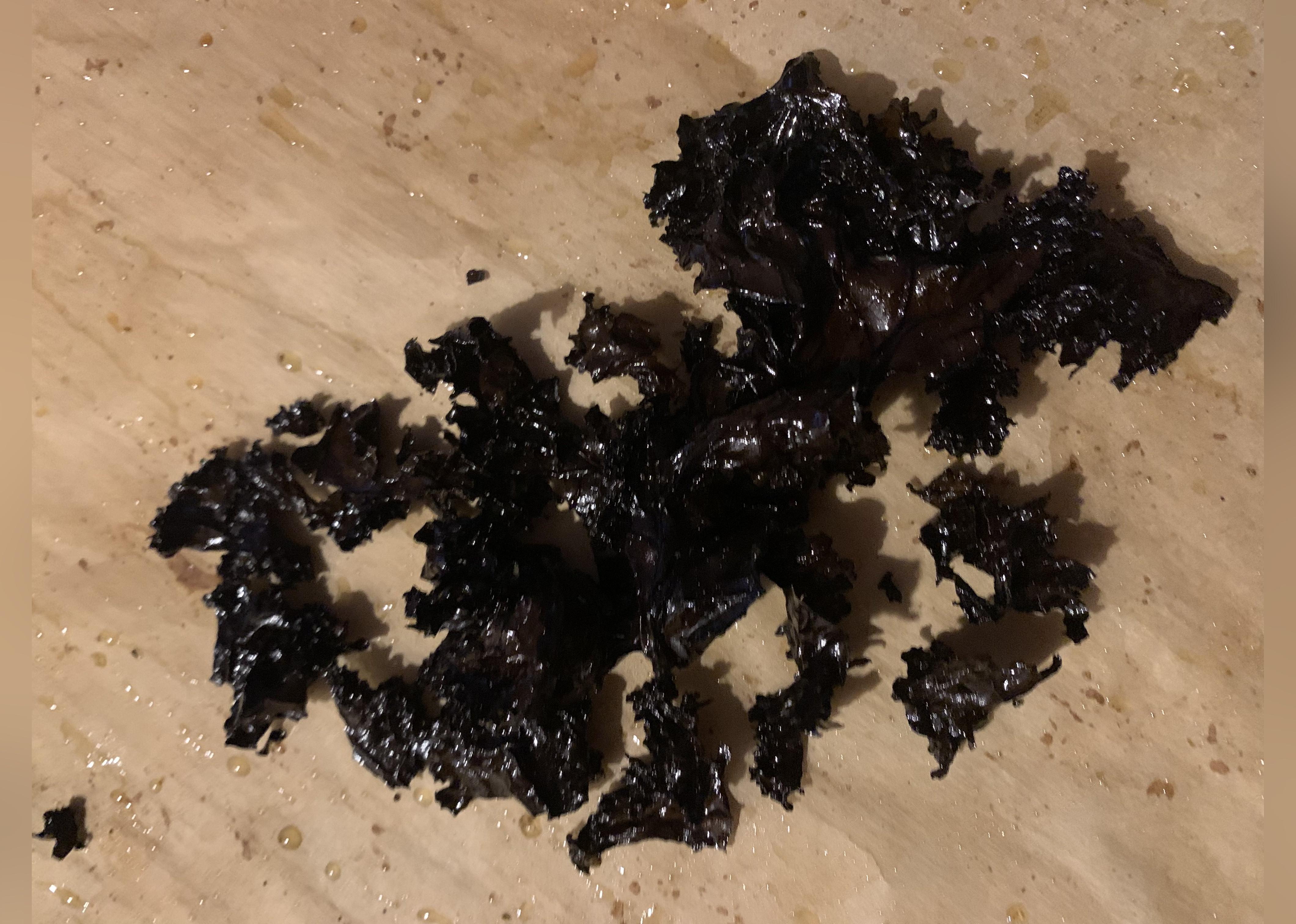 Allrecipes
Baked Kale Chips
- Prep: 10 mins
- Cook: 20 mins
- Total: 30 mins
- Servings: 6
- Yield: 6 servings
- Number of ingredients: 3
- Read more about the recipe here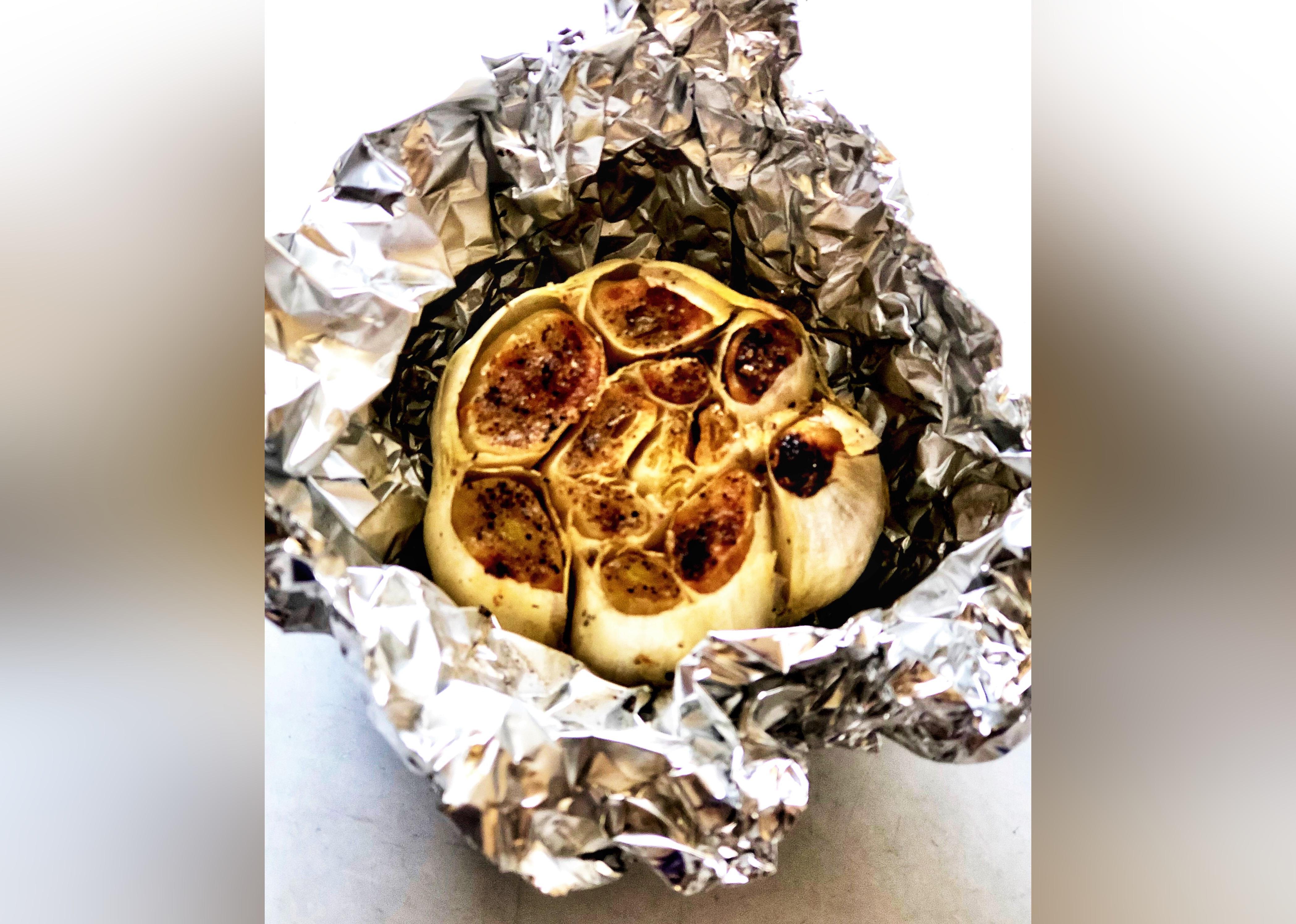 Allrecipes
Air Fryer Roasted Garlic
- Prep: 5 mins
- Cook: 20 mins
- Total: 25 mins
- Servings: 4
- Number of ingredients: 5
- Read more about the recipe here